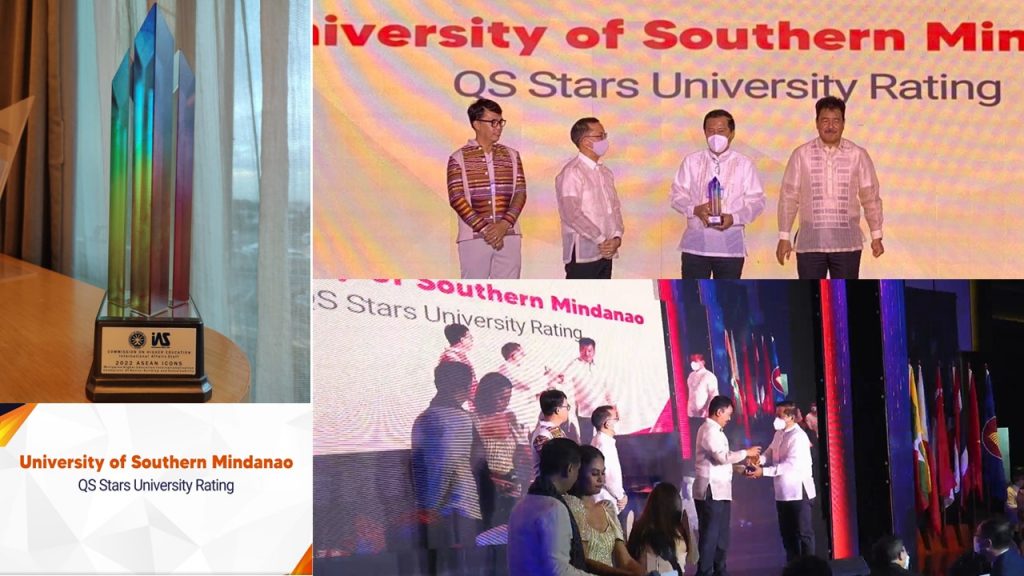 The University of Southern Mindanao is one of the universities that championed internationalization in Philippine Higher Education. Earlier today, USM President Dr. Francisco Gil N. Garcia received the QS Stars University Rating during the "ASEAN Philippine Higher Education Internationalization Champions of Nation-building and Sustainability Awards Night (ASEAN ICONS) held at Hilton Manila Hotel, Newport Blvd, Pasay, Metro Manila.
The ASEAN ICONS Internationalization Awards is an avenue to recognize exemplary Philippine higher education institutions that championed the global reputation of Philippine Higher Education through their commendable performance in recognized international rankings and ratings, trailblazing efforts to advance the internationalization of Philippine HEIs, and valuable contributions to ASEAN's regional prosperity.
Prof. Bryan Lloyd P. Bretana, USM Executive Assistant for International Linkages/Programs (Research) and Dr. Lawrence Anthony U. Dollente, Director of the University Quality Assurance Center also attended the awards night.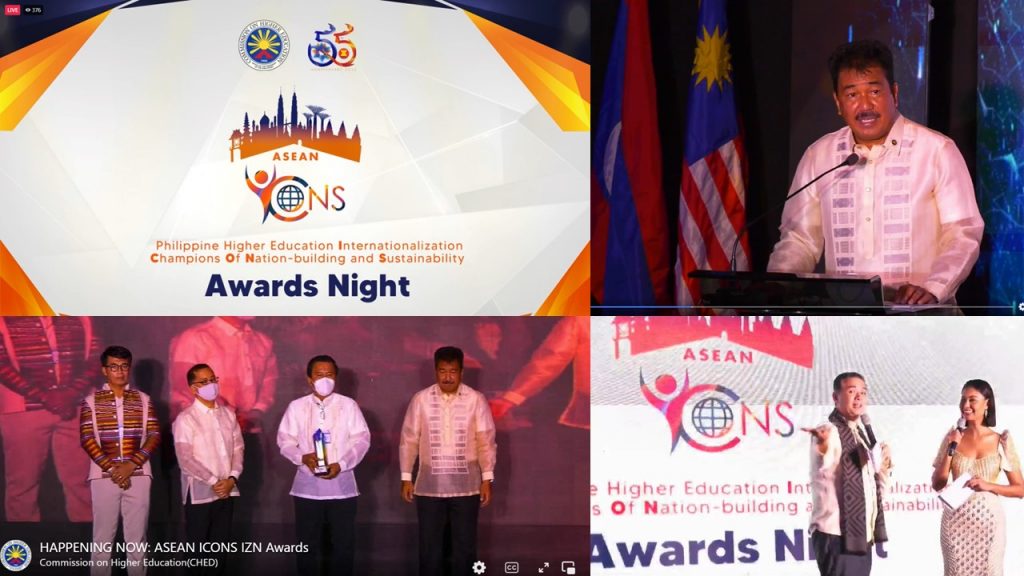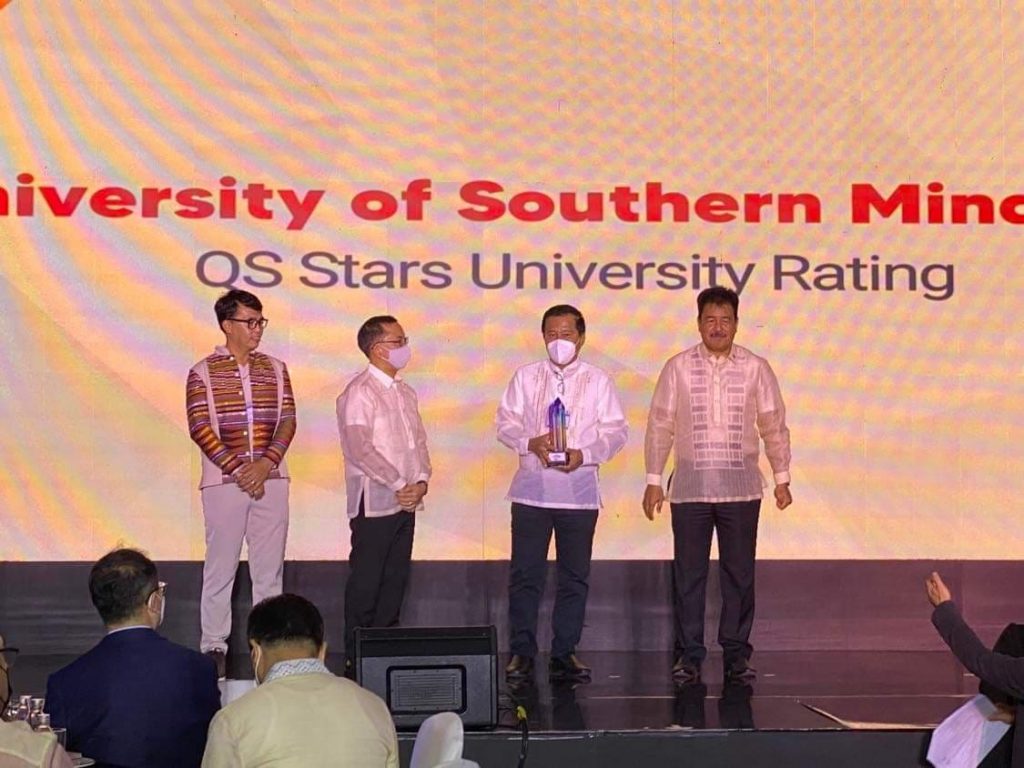 #GreatUSM
#TatakUSM
#QS
#aseanicons2022
#ched