Latest News
November 15, 2021
Herlyn Grace A. Menaje and Patrick C. Suarez, graduates of Bachelor of Science in Chemistry of the University of Southern Mindanao, passed both the October 2021
[…]
November 12, 2021
The University of Southern Mindanao with Agriculture, Research and Development Center as the over- all coordinator conducted the first virtual In-house Review (IHR) on November 4-5,
[…]
November 4, 2021
Dr. Edward A. Barlaan, USM Vice President for Research, Extension and Development, received the DOST-PCAARRD Graduate Alumni Association (DPGAA) 2021 William D. Dar Research & Development
[…]
---
Links Centre
---
Info
Graphics
The Infographics page of shows statistics related to the university.
Citizen's Charter
Systematic effort to focus on the commitment of the University.
---
---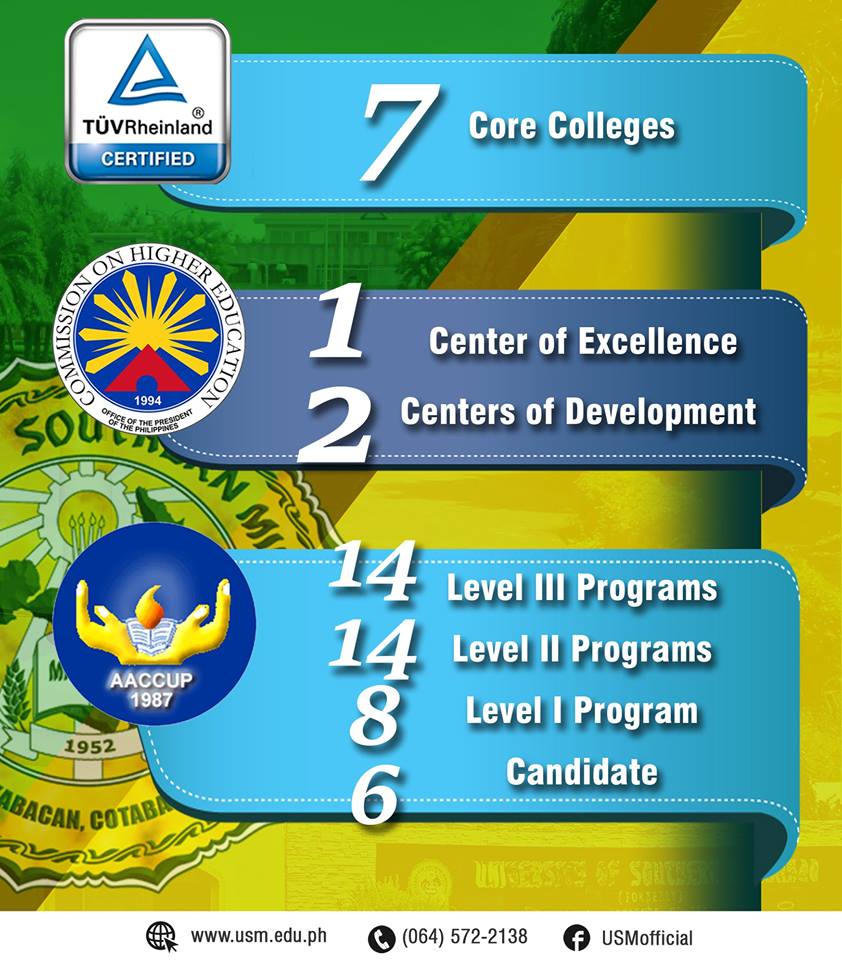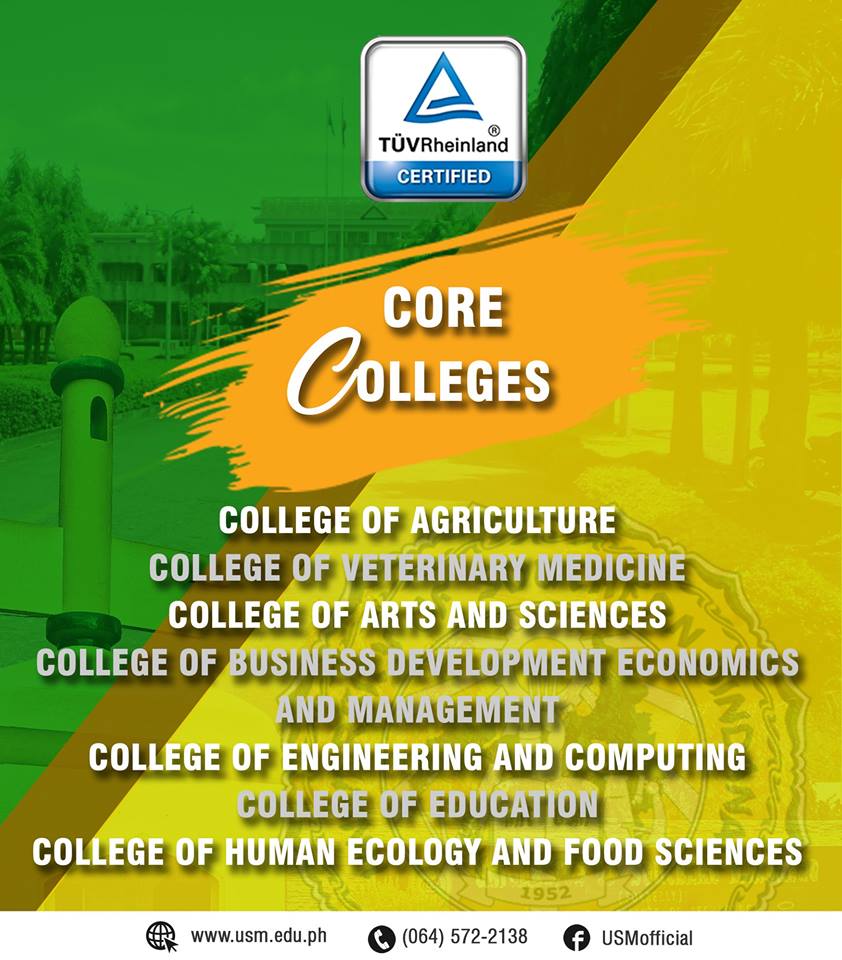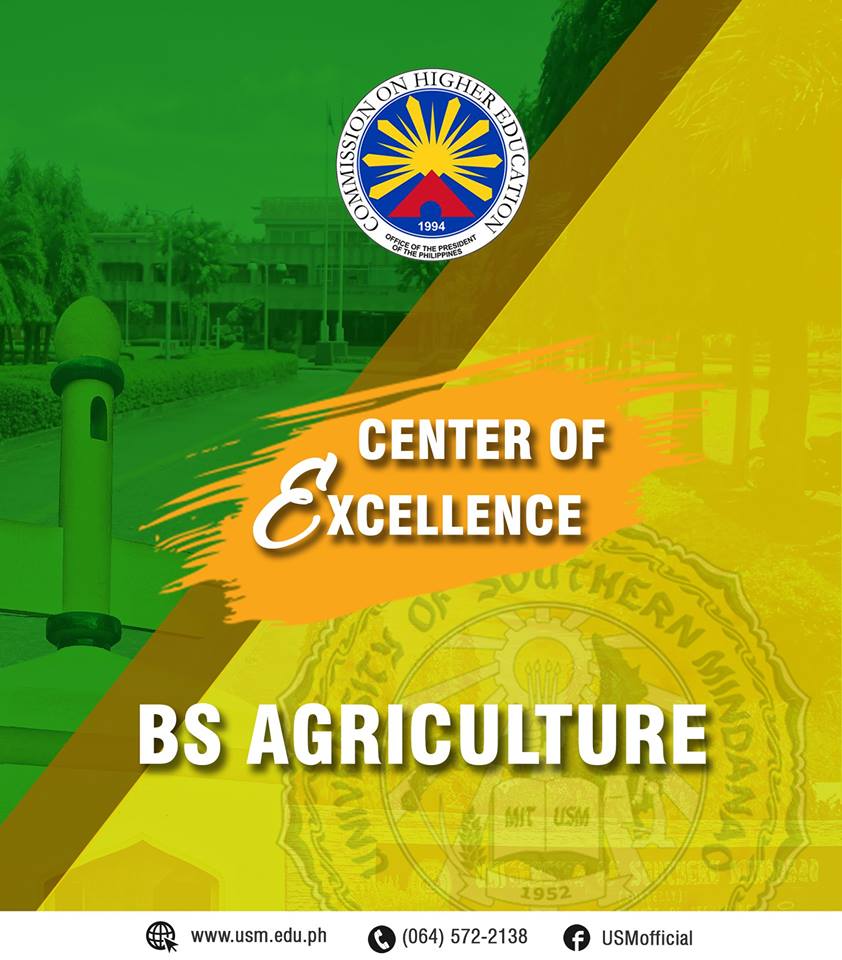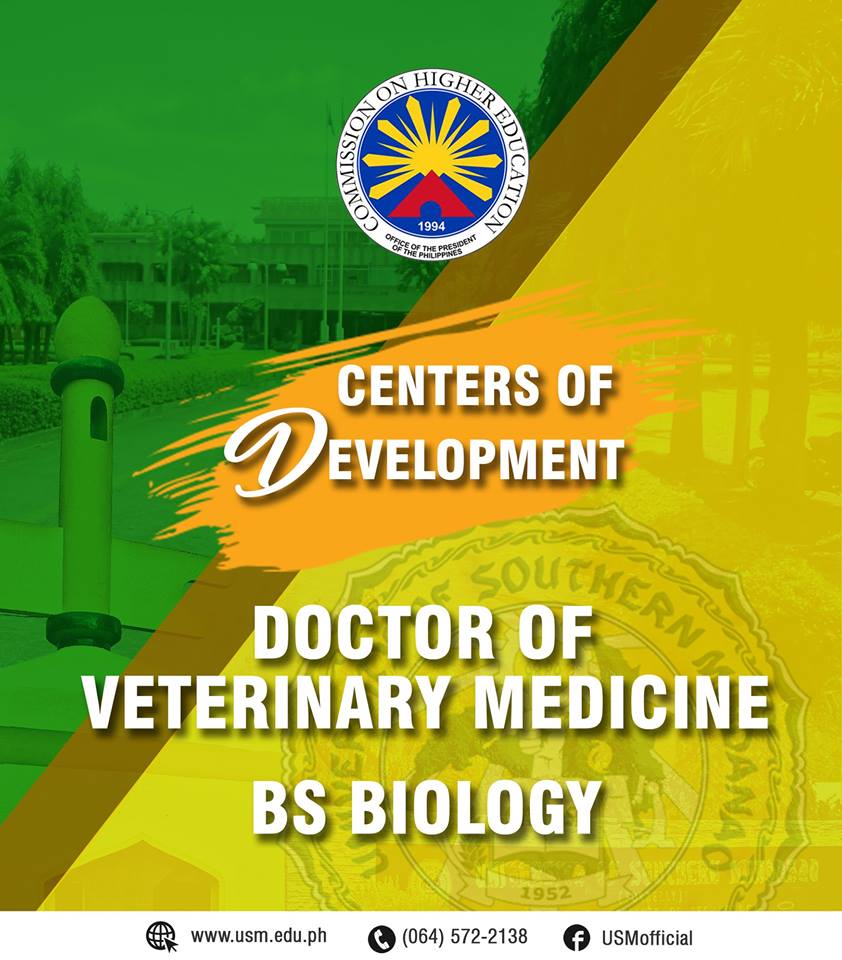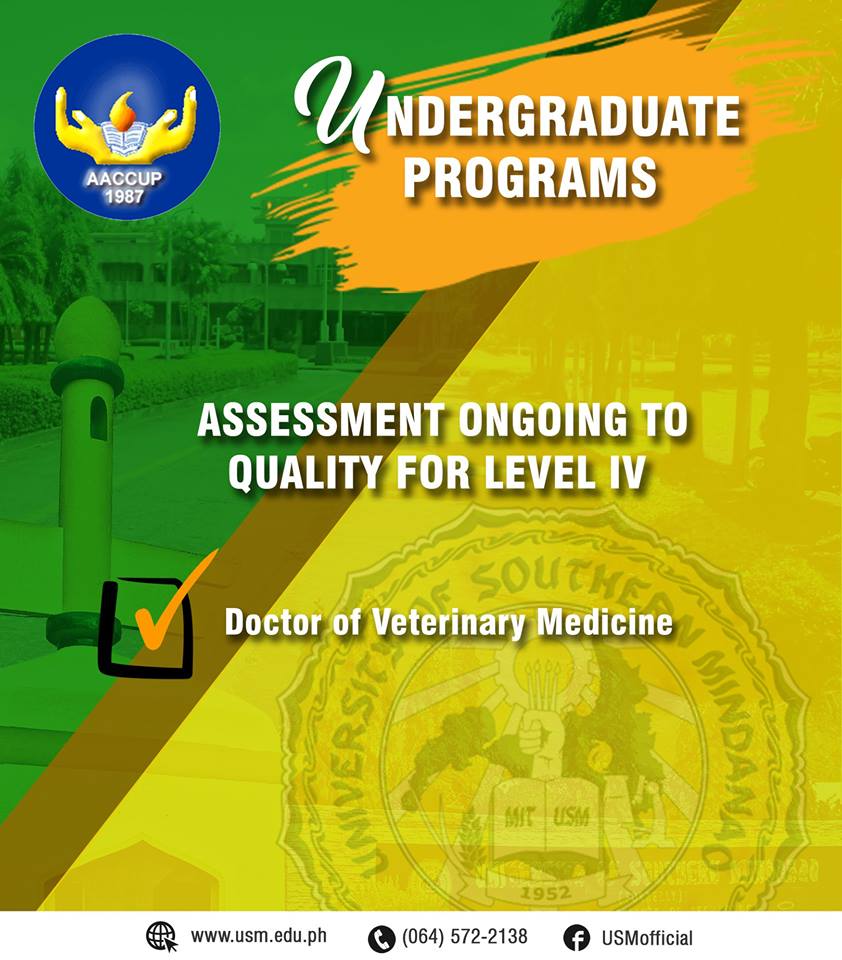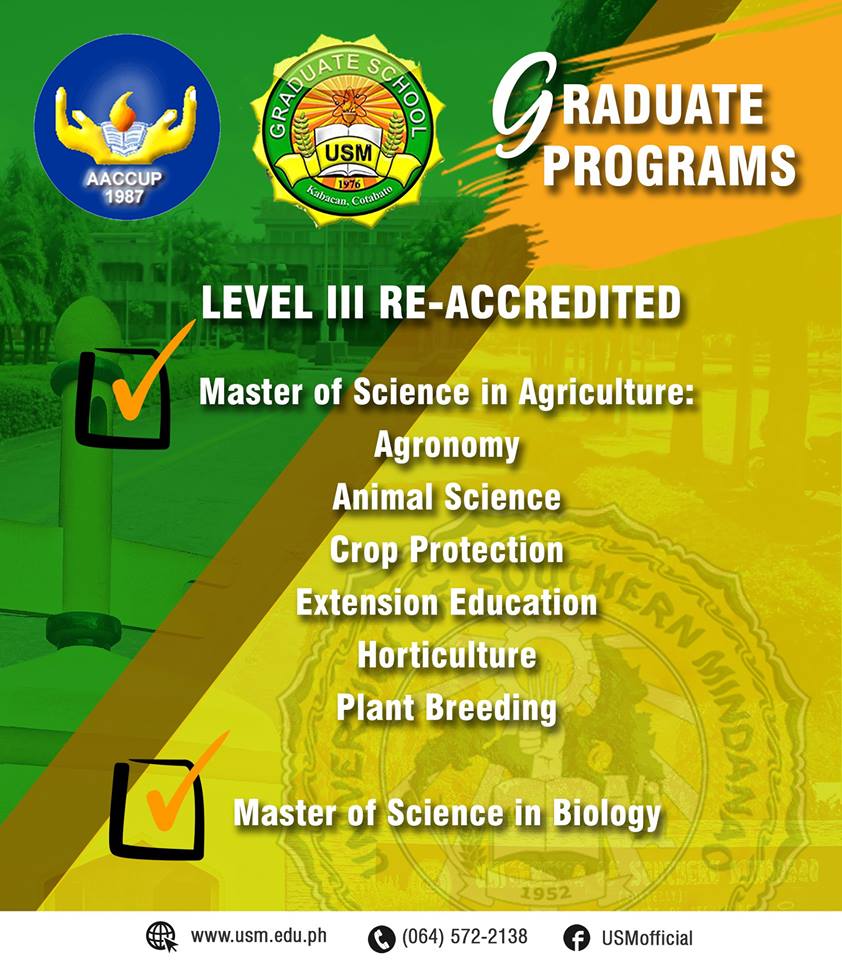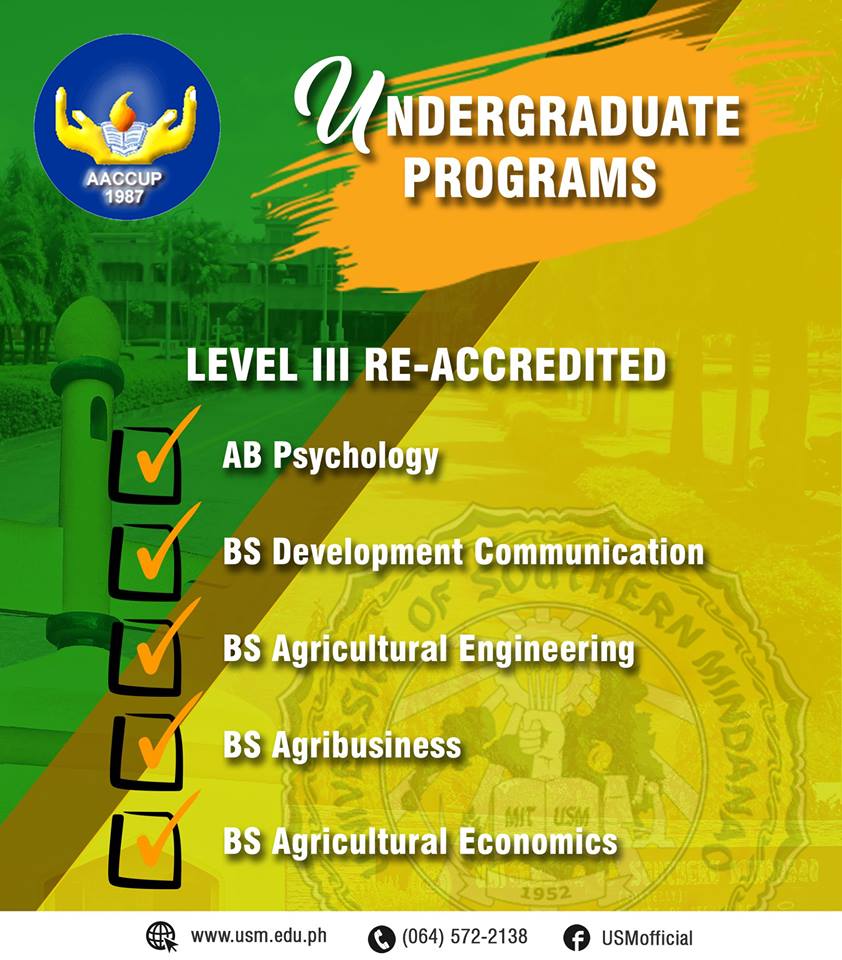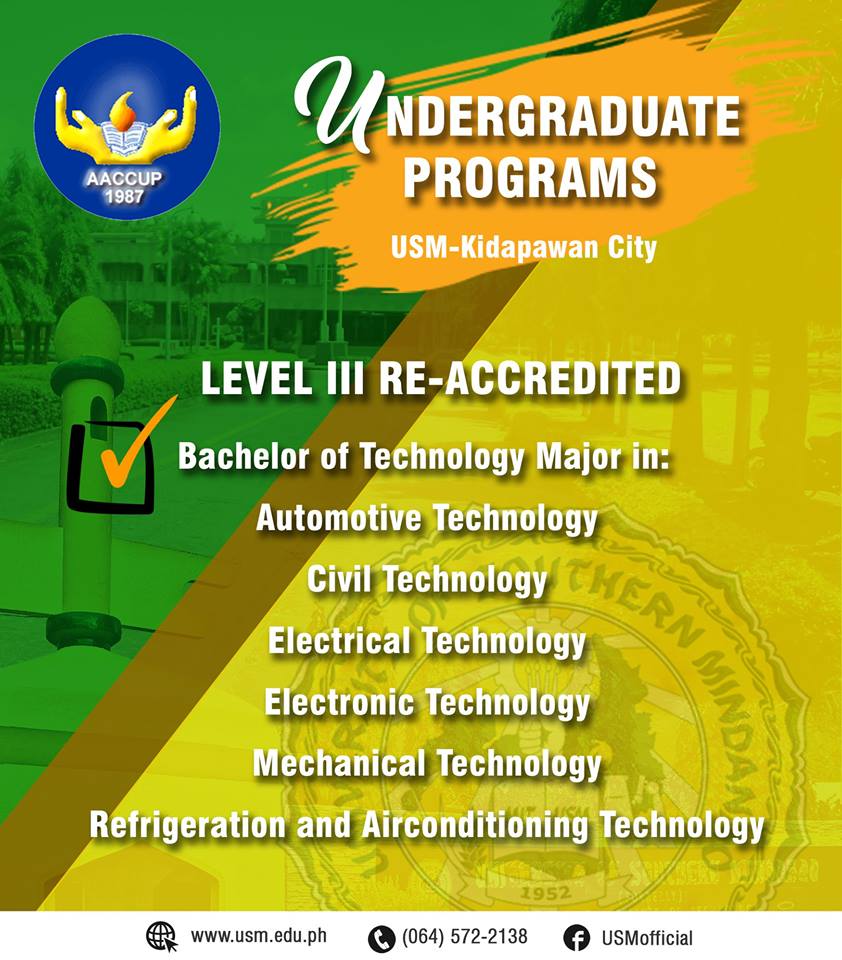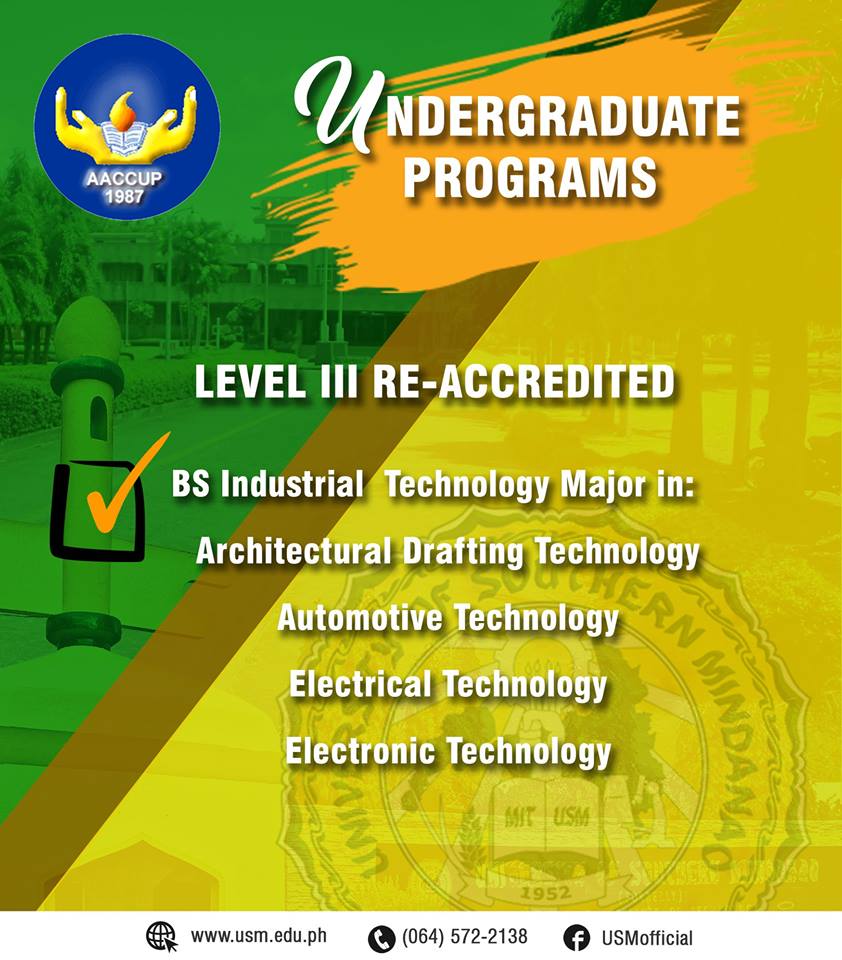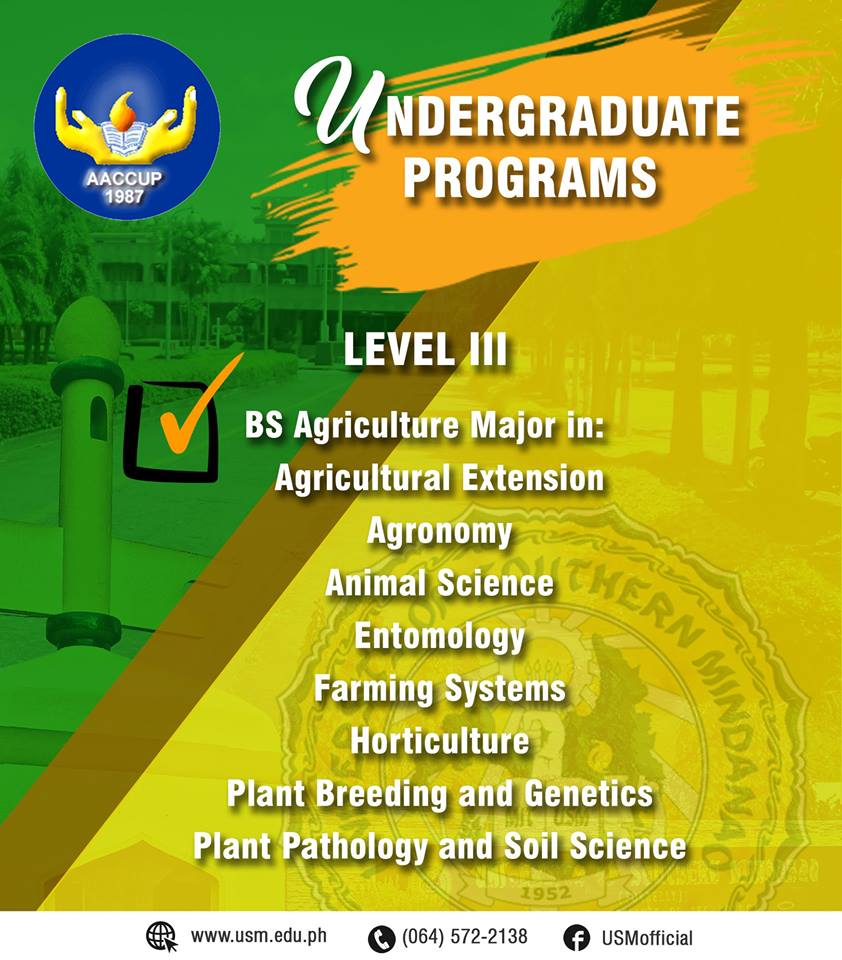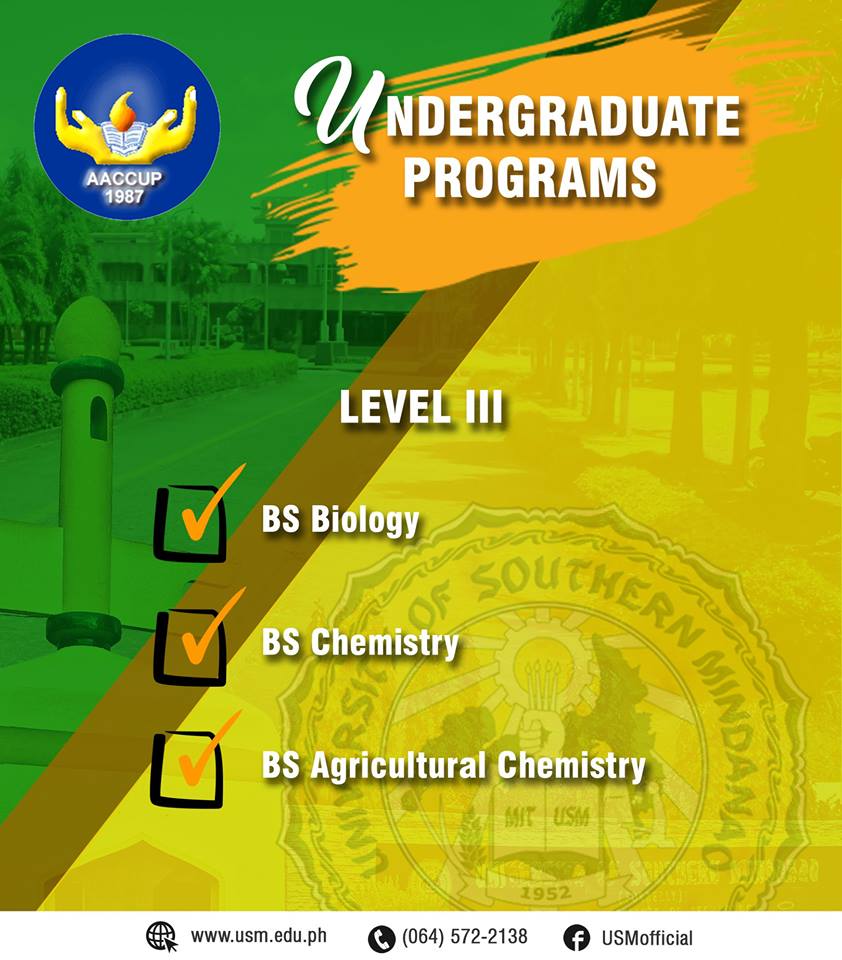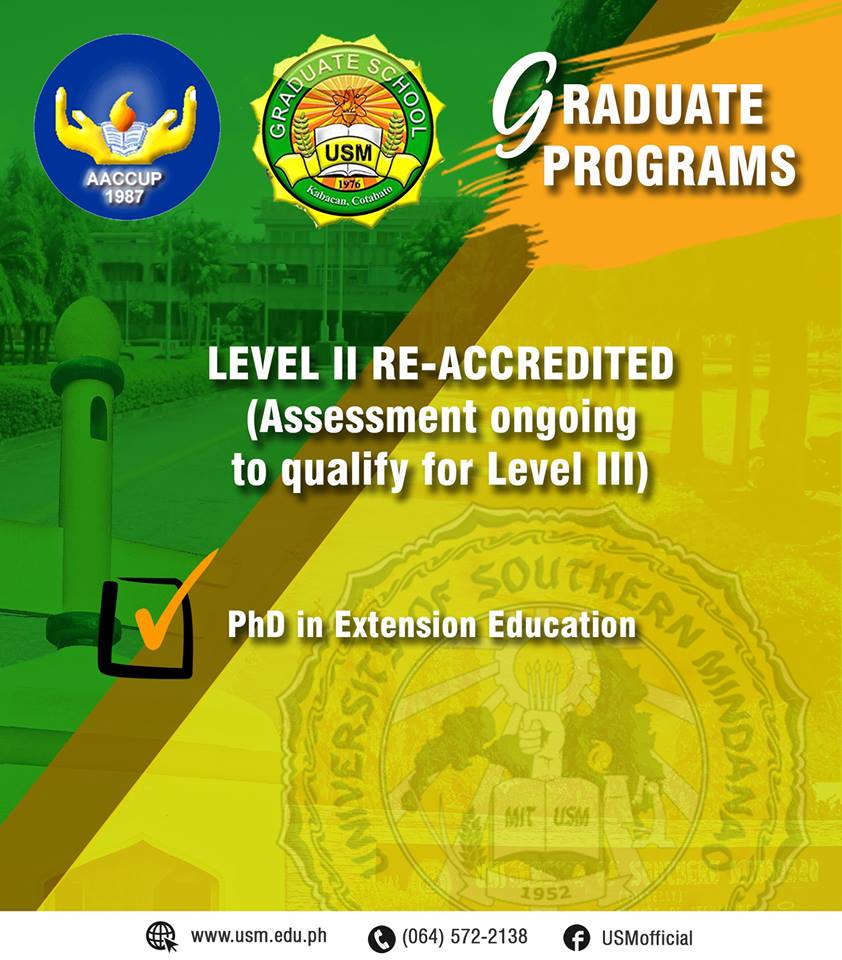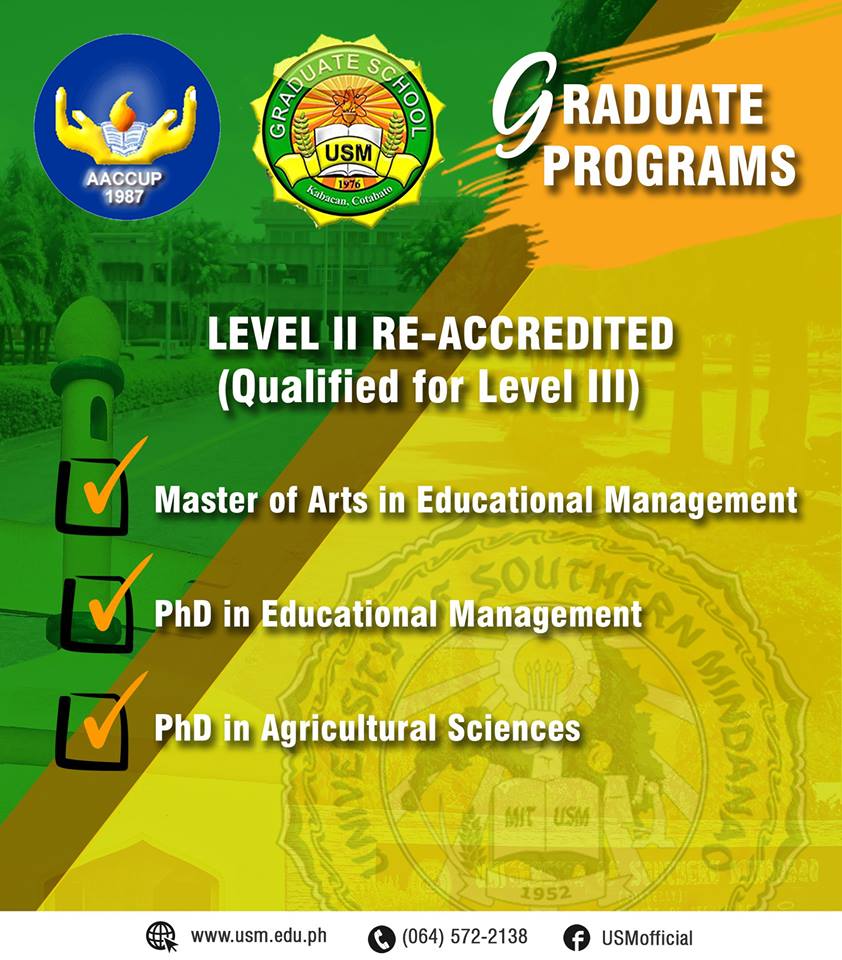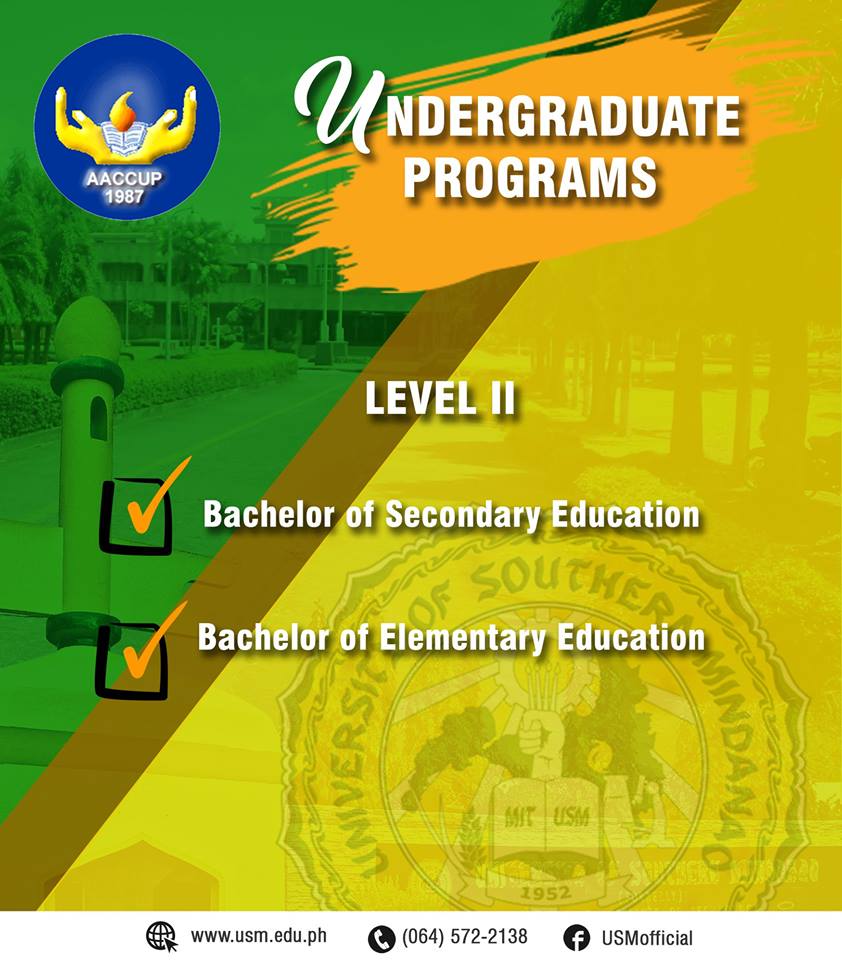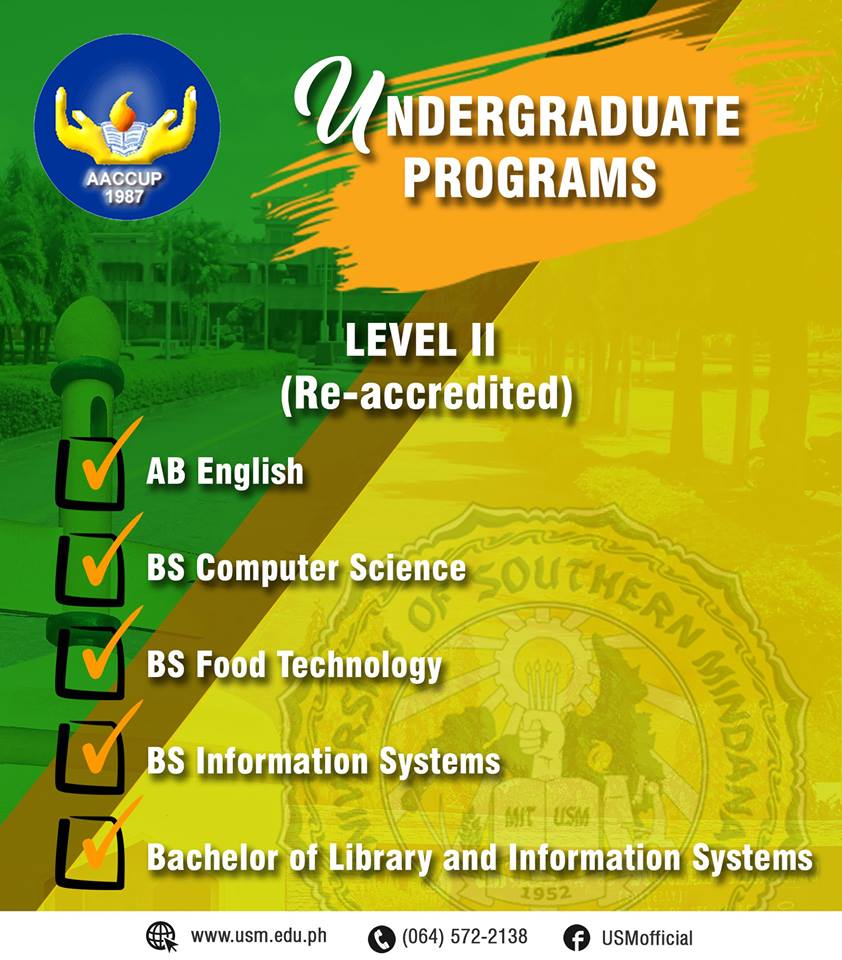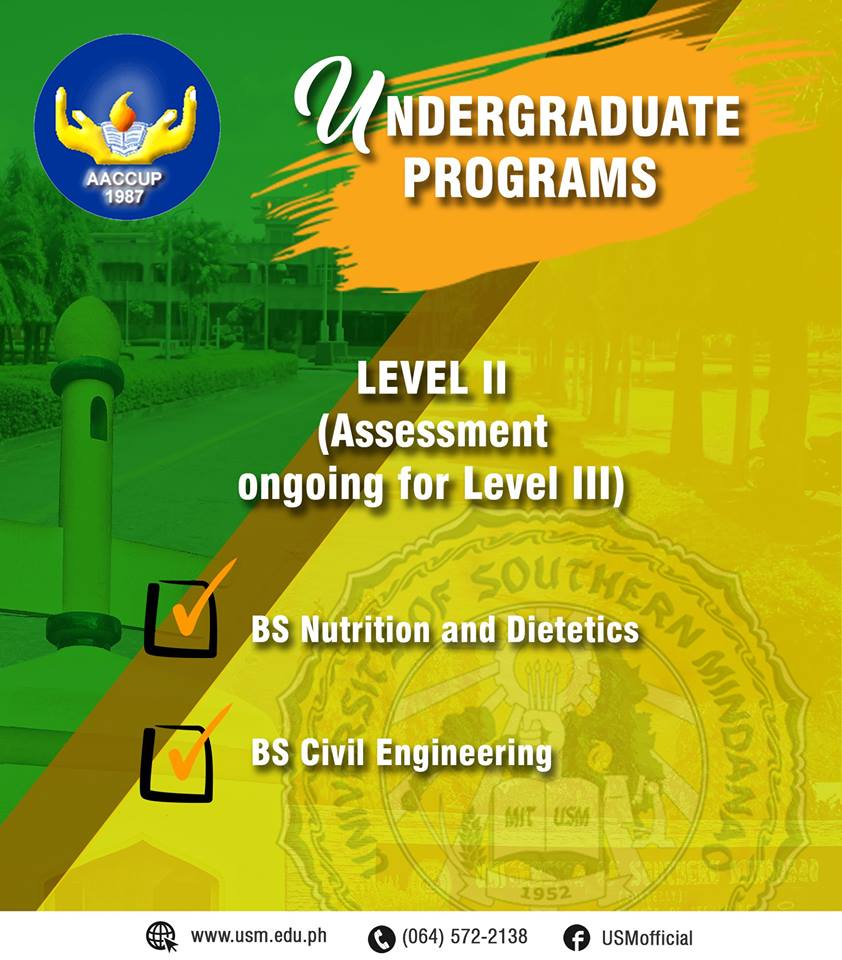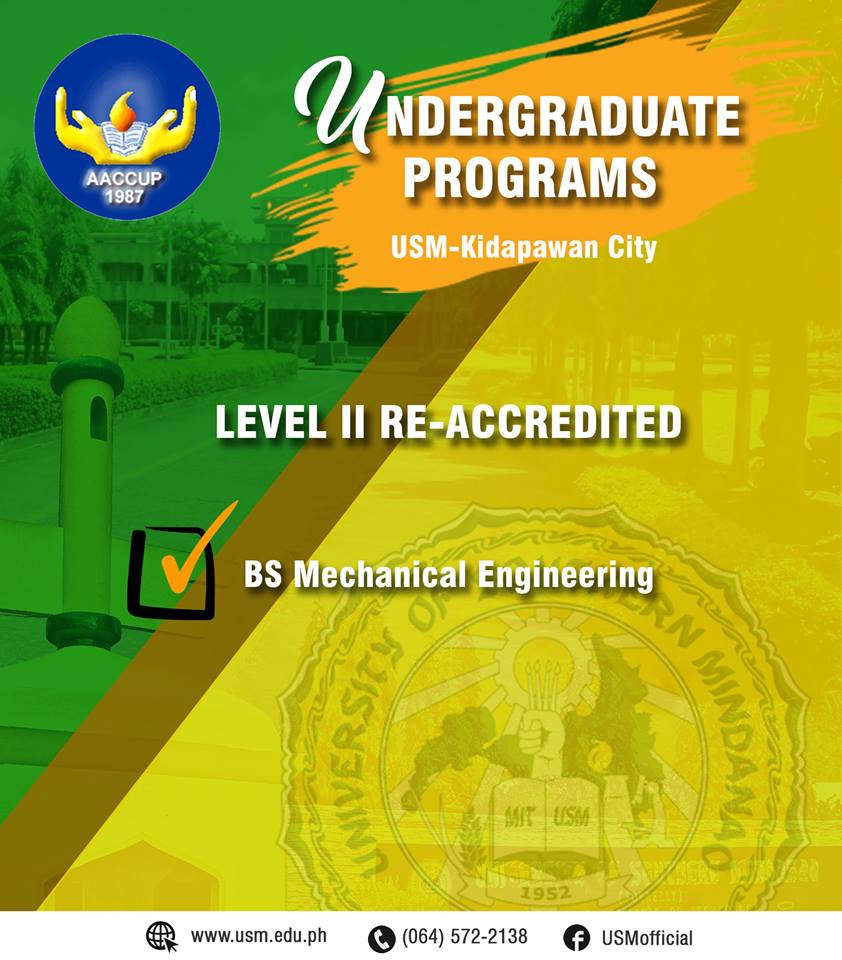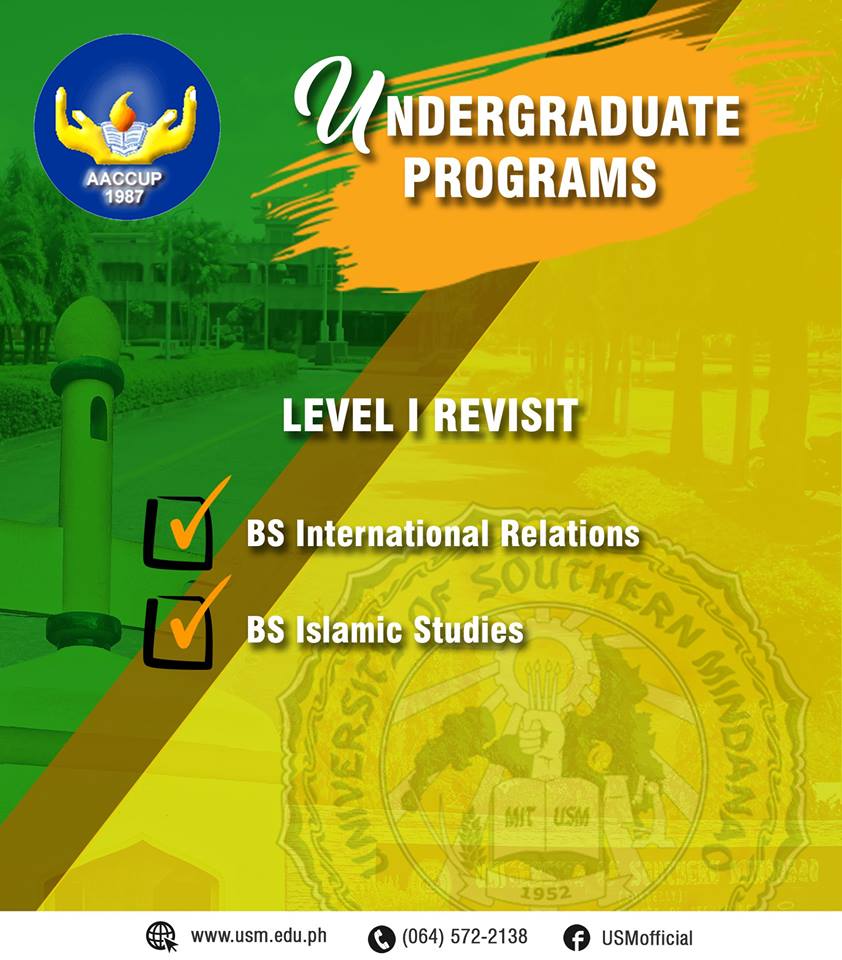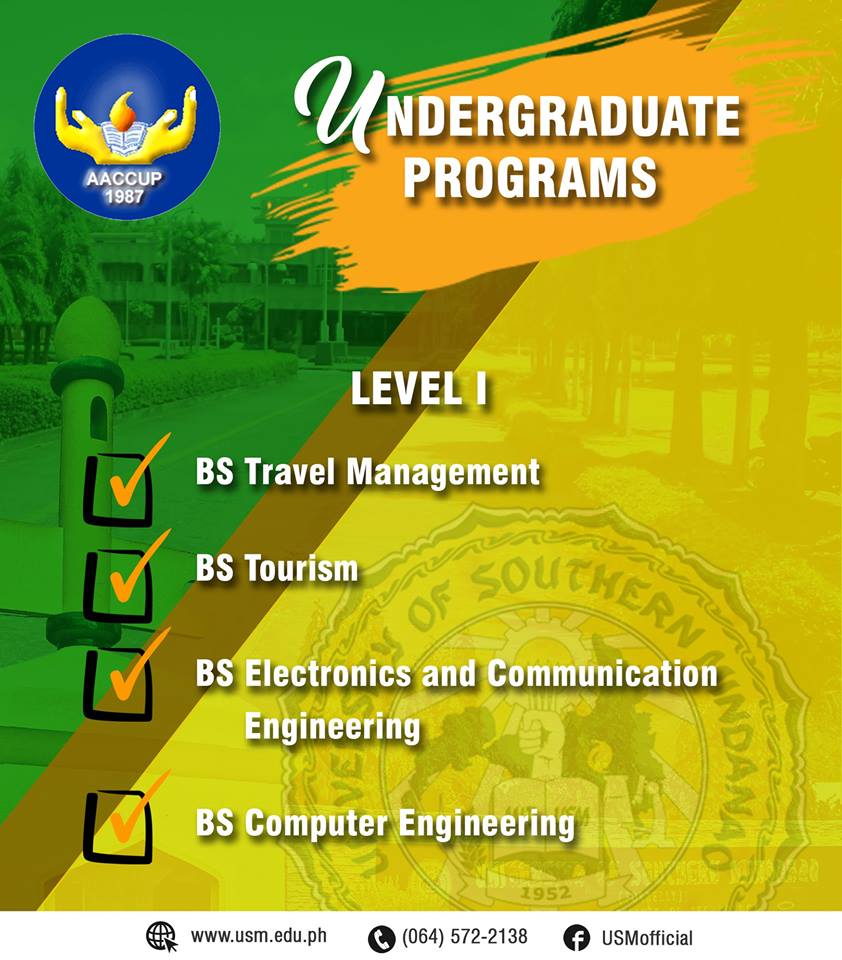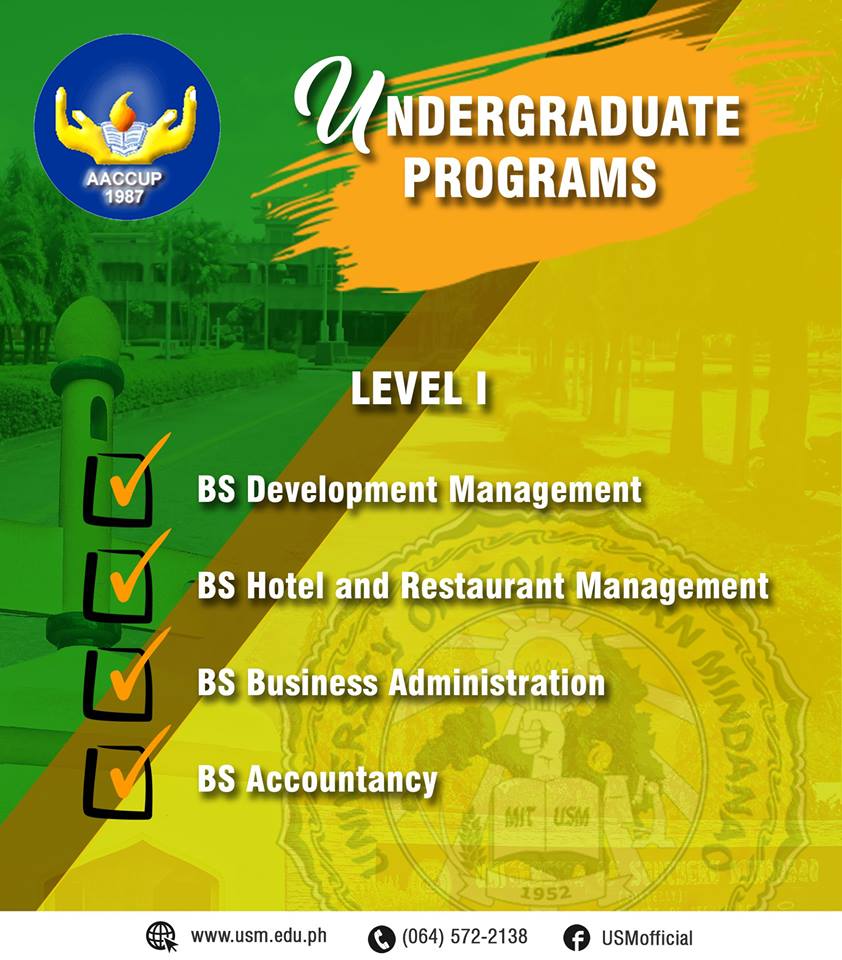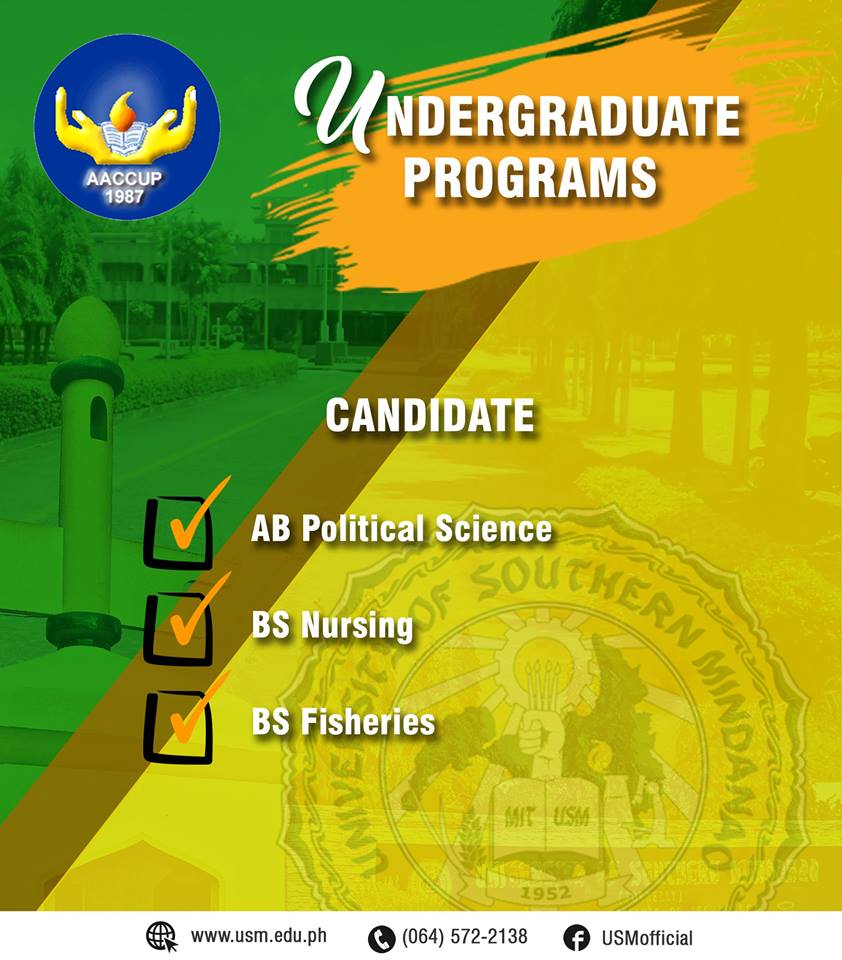 ---
The University of Southern Mindanao, as a premier university, is committed to provide quality instruction, research development and extension services and resource generation that exceed stakeholders' expectations through the management of continual improvement efforts on the following initiatives.