AWARDS | Read More
August 6, 2022
The University of Southern Mindanao is among the top 20 Universities in the Philippines. It registered at Rank 16 out of 366 Higher Education Institutions (HEIs)
[…]
ANNOUNCEMENTS | Read More
August 13, 2022
𝗗𝗢𝗡𝗔𝗧𝗘 𝗕𝗟𝗢𝗢𝗗, 𝗦𝗔𝗩𝗘 𝗟𝗜𝗩𝗘𝗦 𝗗𝗔𝗧𝗘: August 19, 2022𝗧𝗜𝗠𝗘: 8:00 AM – 12:00 Noon𝗩𝗘𝗡𝗨𝗘: USM Hospital Lobby
NEWS | More News
August 17, 2022
The Extension Services Office of University of Southern Mindanao met with Dr. Lucita Daval of the Office of the Provincial Agriculturist in the Amas Provincial Capitol,
[…]
August 15, 2022
The Department of Science and Technology (DOST) Region XII and the University of Southern Mindanao signed a Memorandum of Agreement last August 12, 2022 at the DOST regional office in Koronodal City.
---
LINKS CENTER | More Links
---
Info
Graphics
The Infographics page of shows statistics related to the university.
Citizen's Charter
Systematic effort to focus on the commitment of the University.
---
---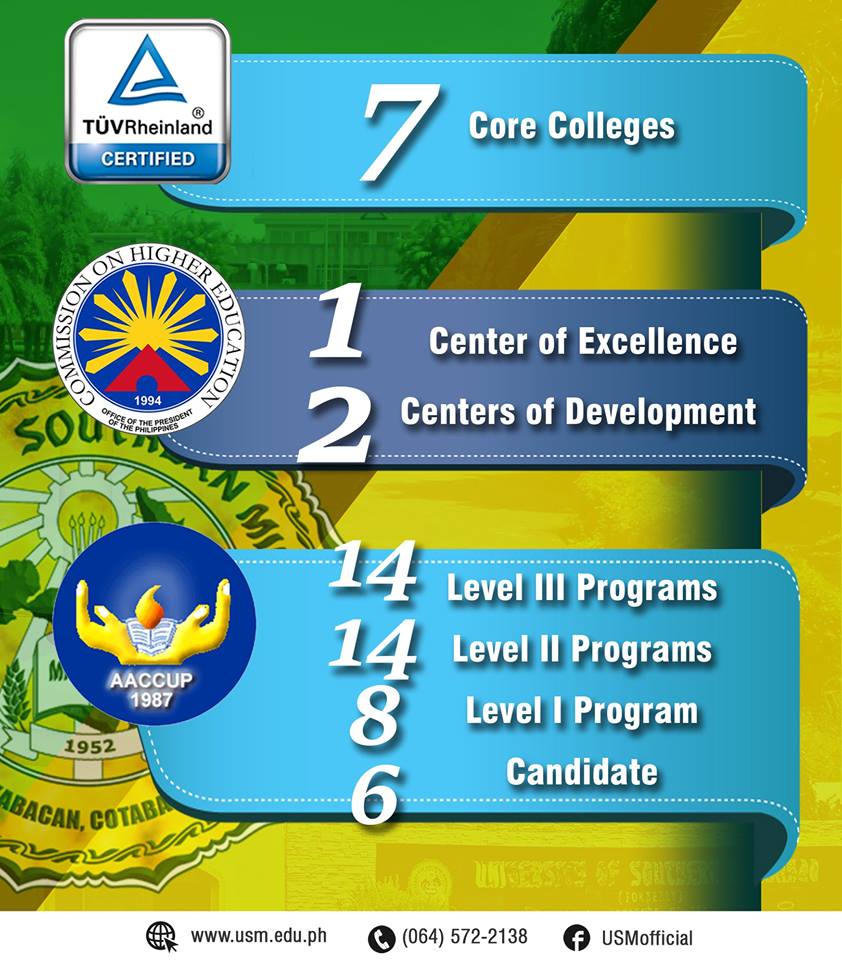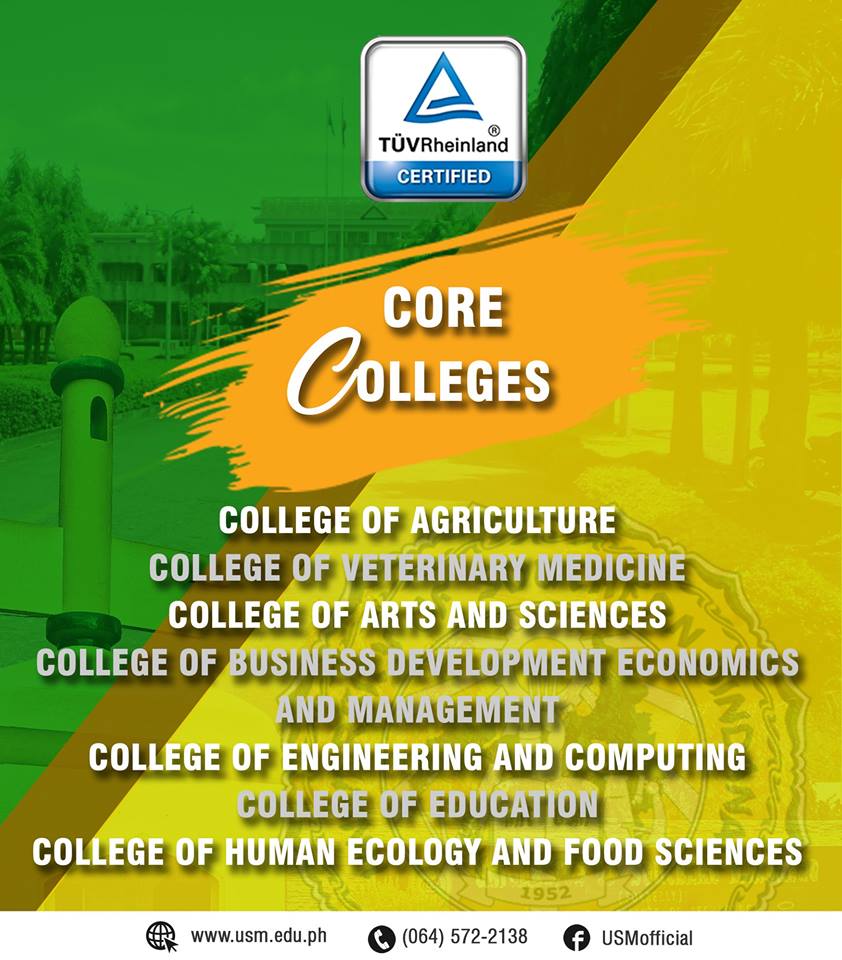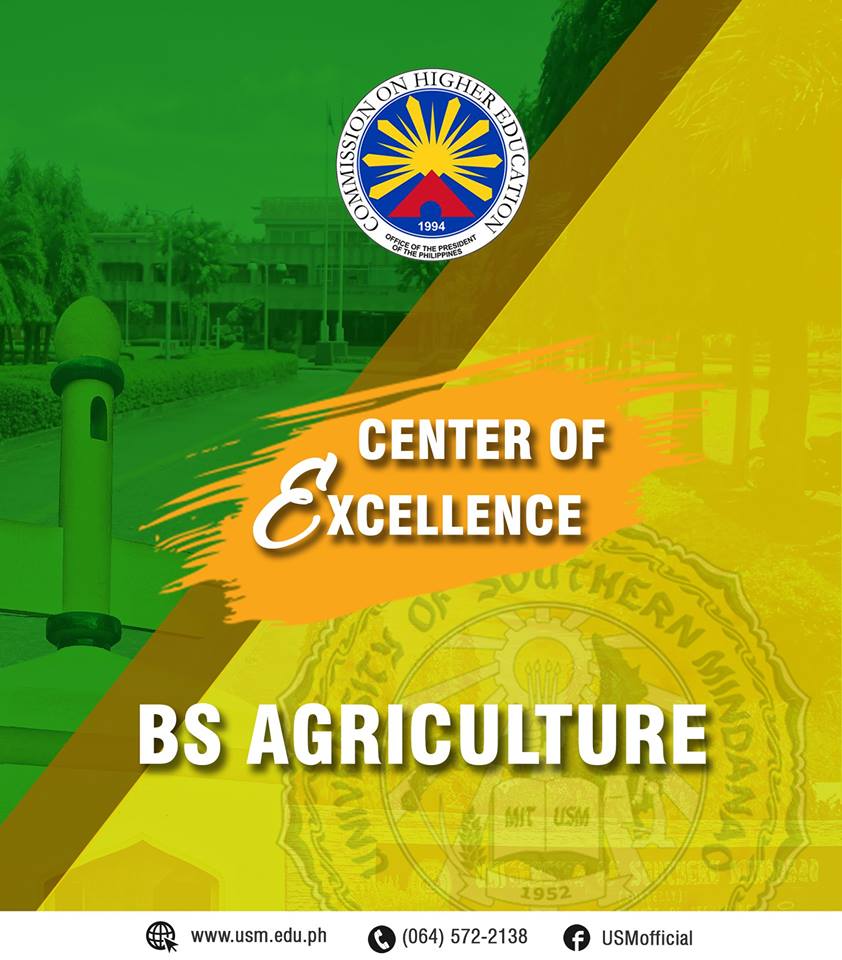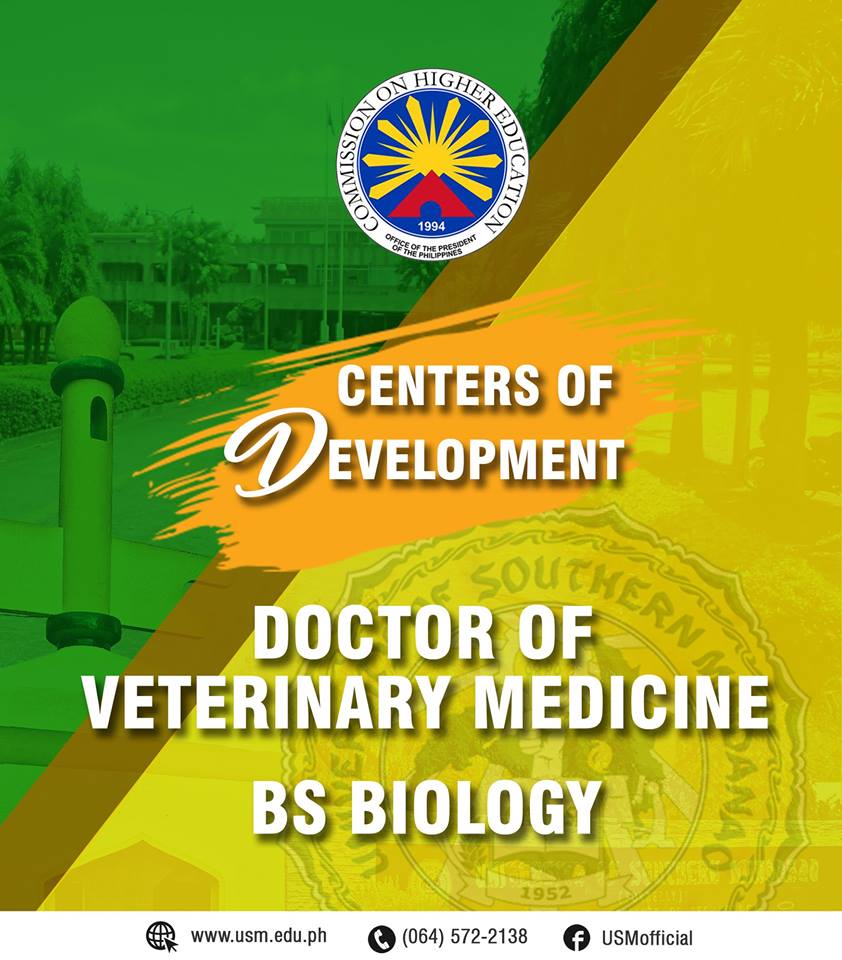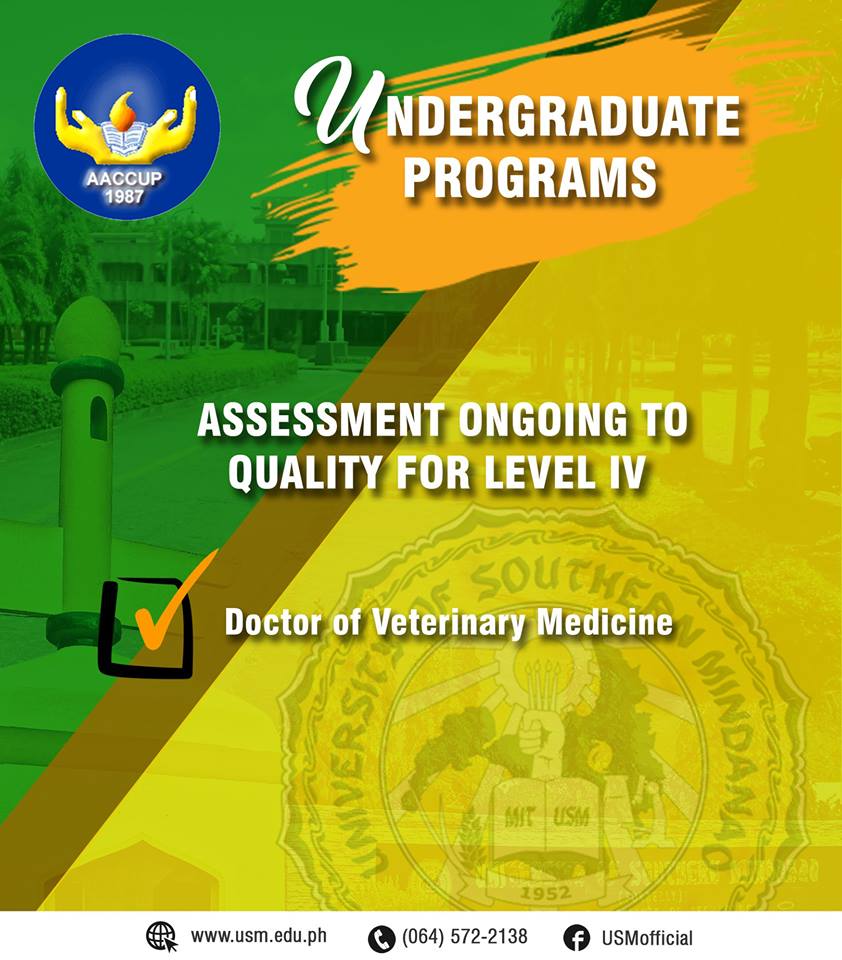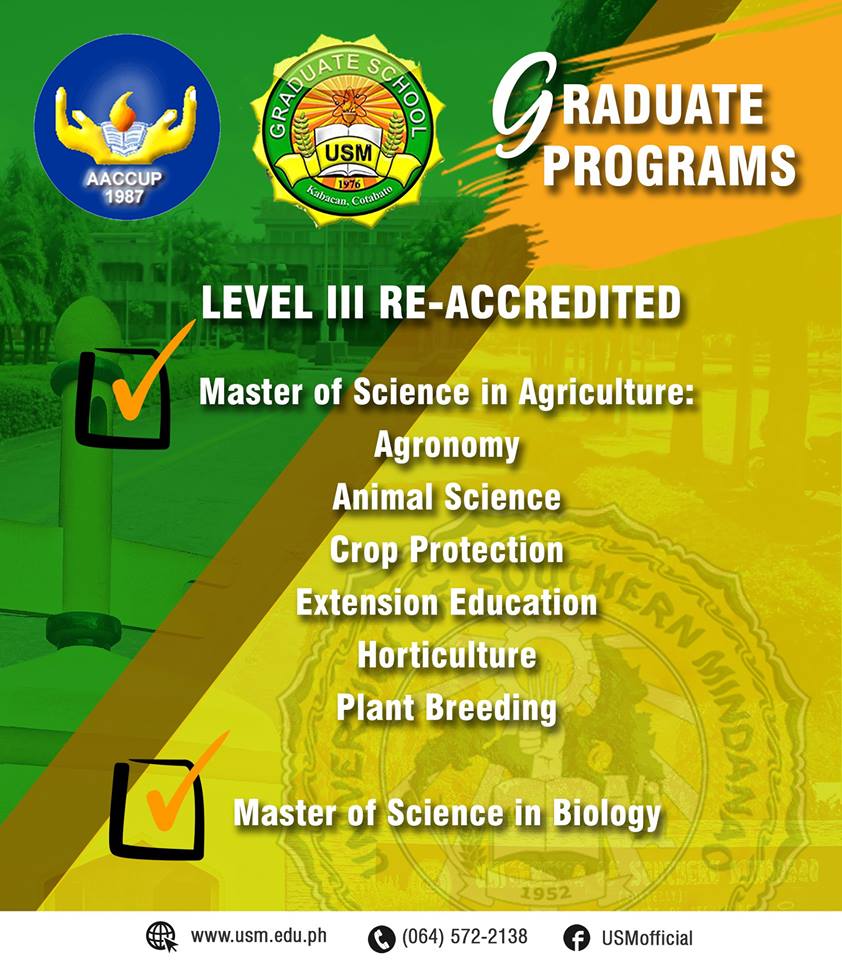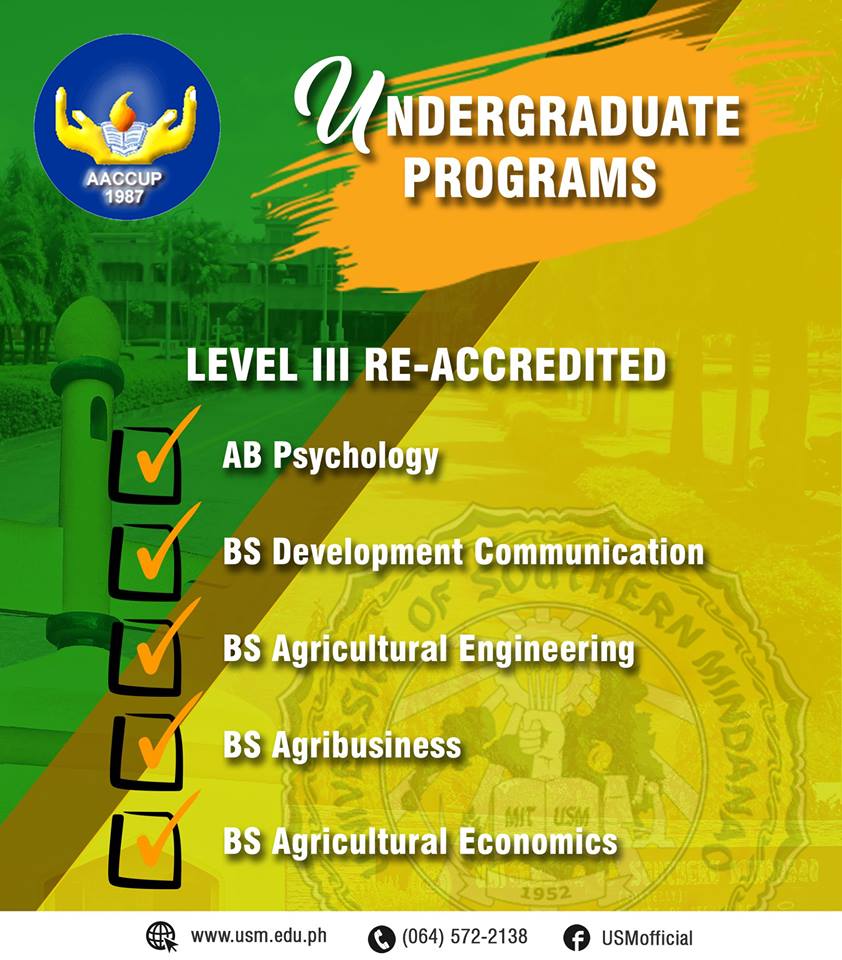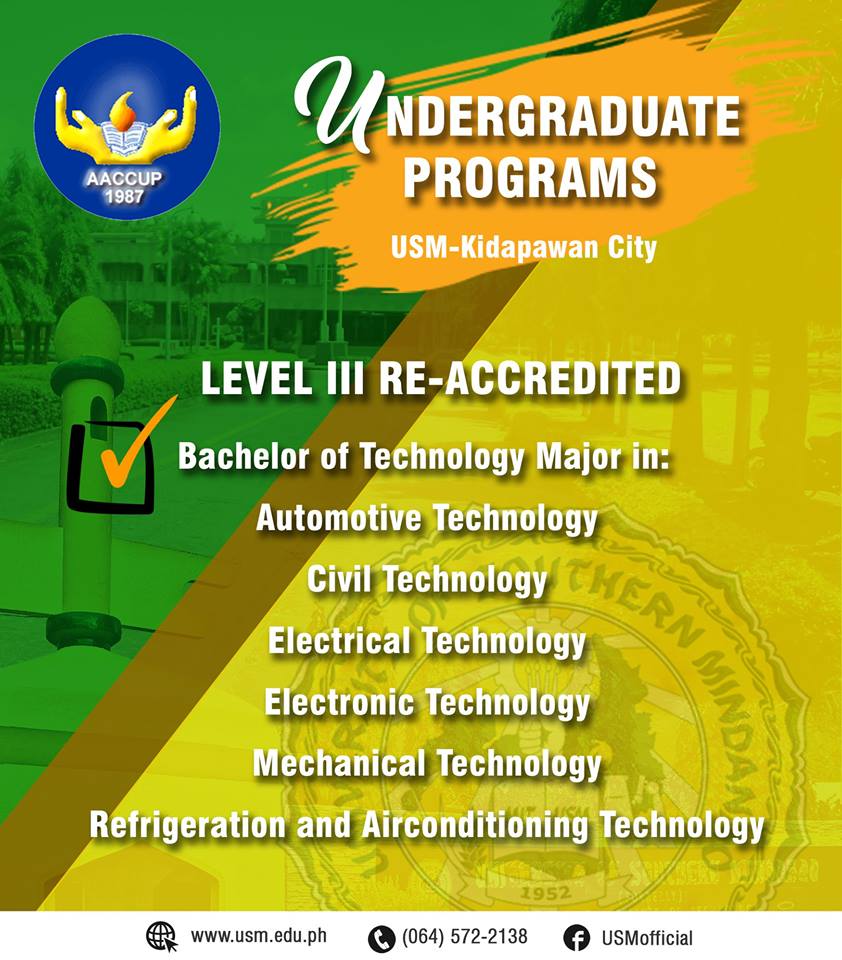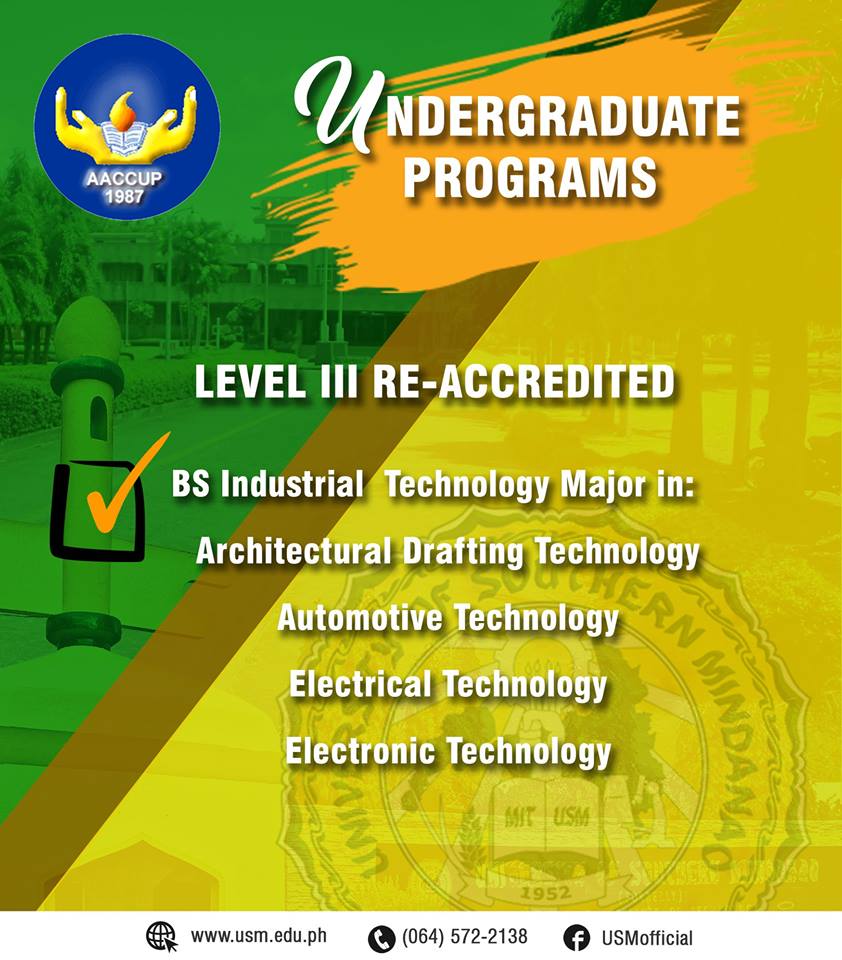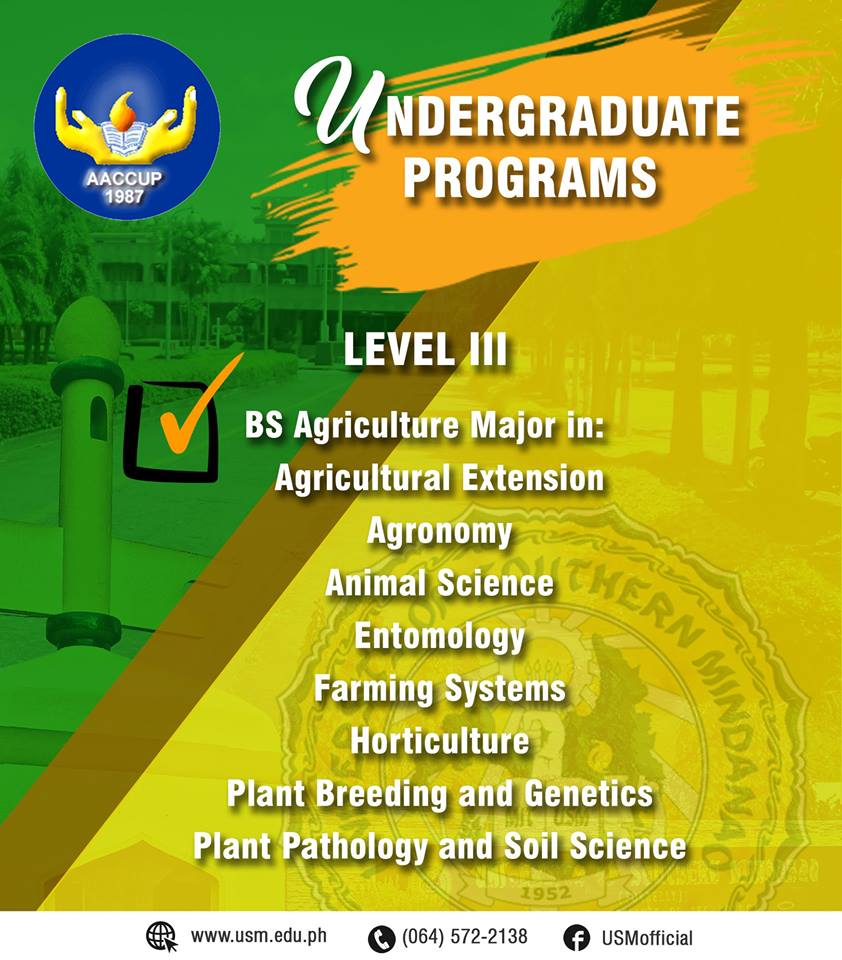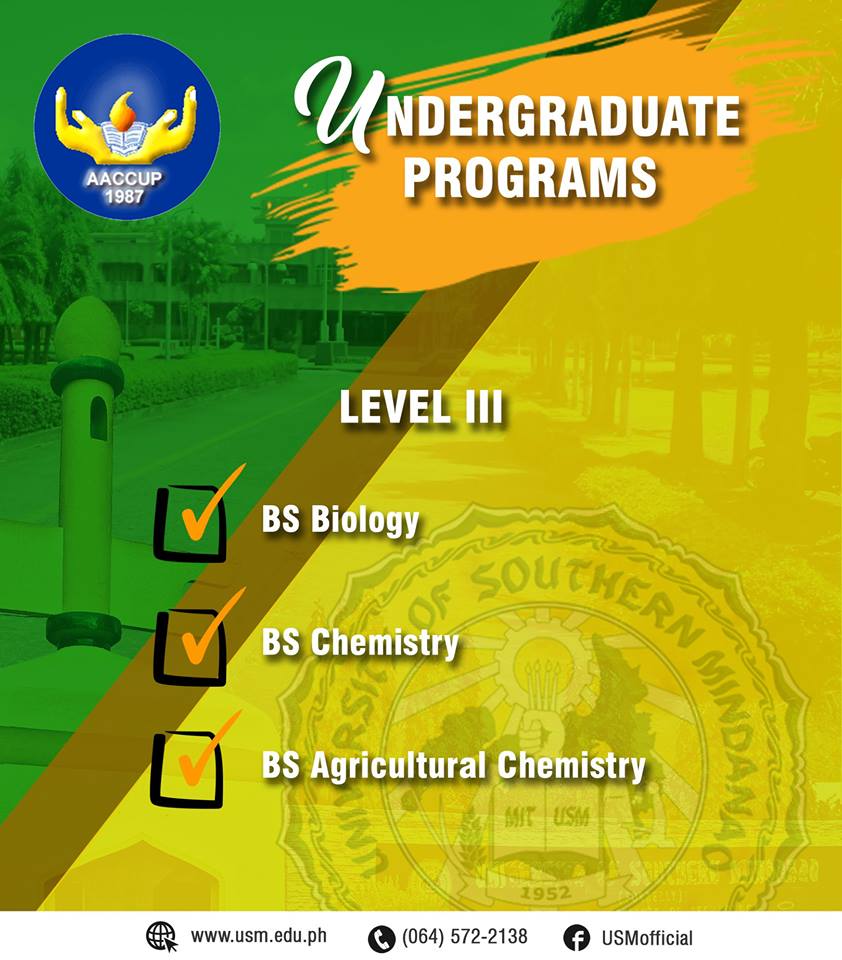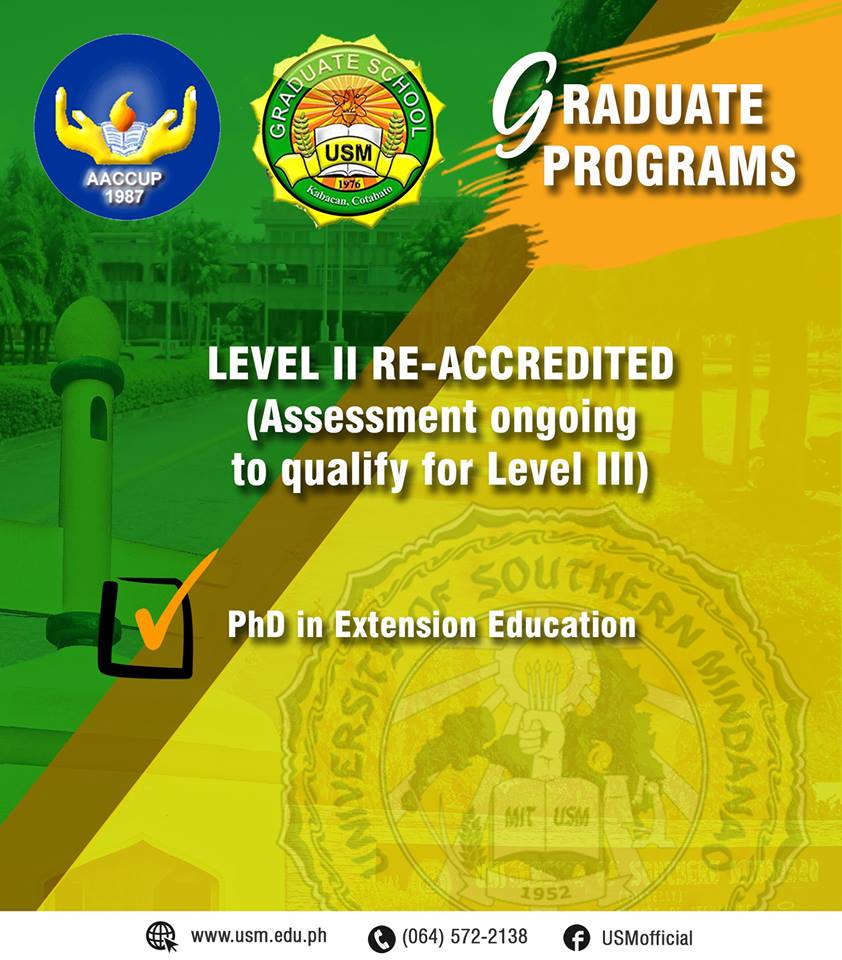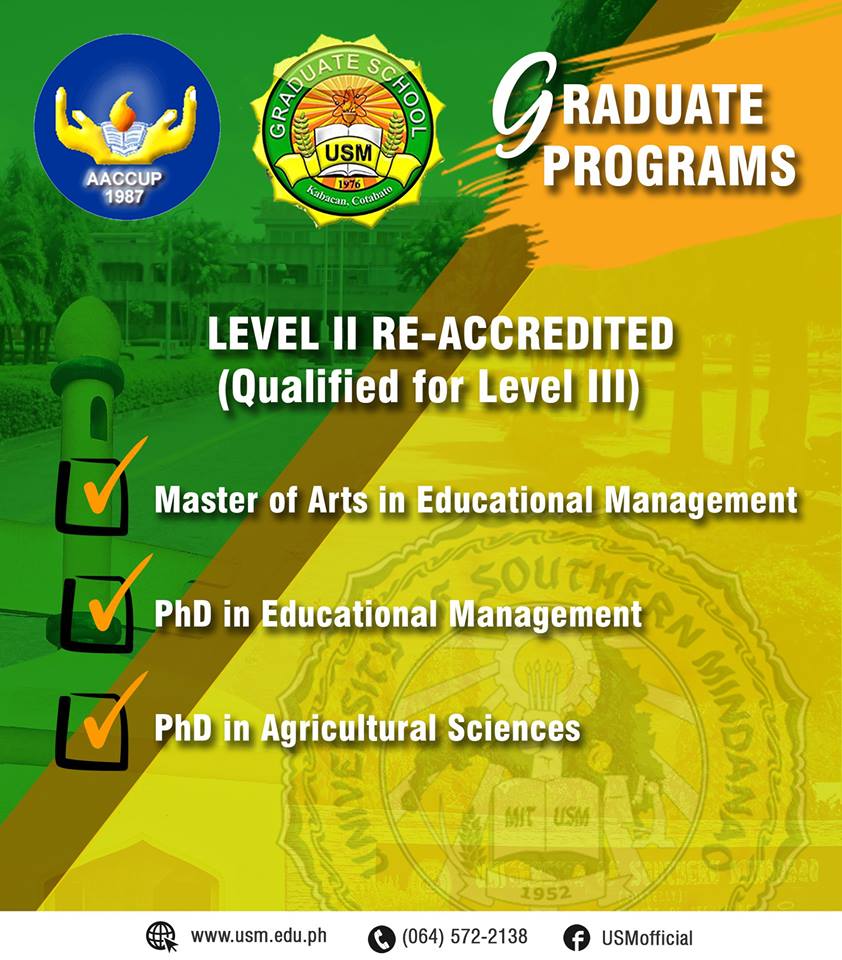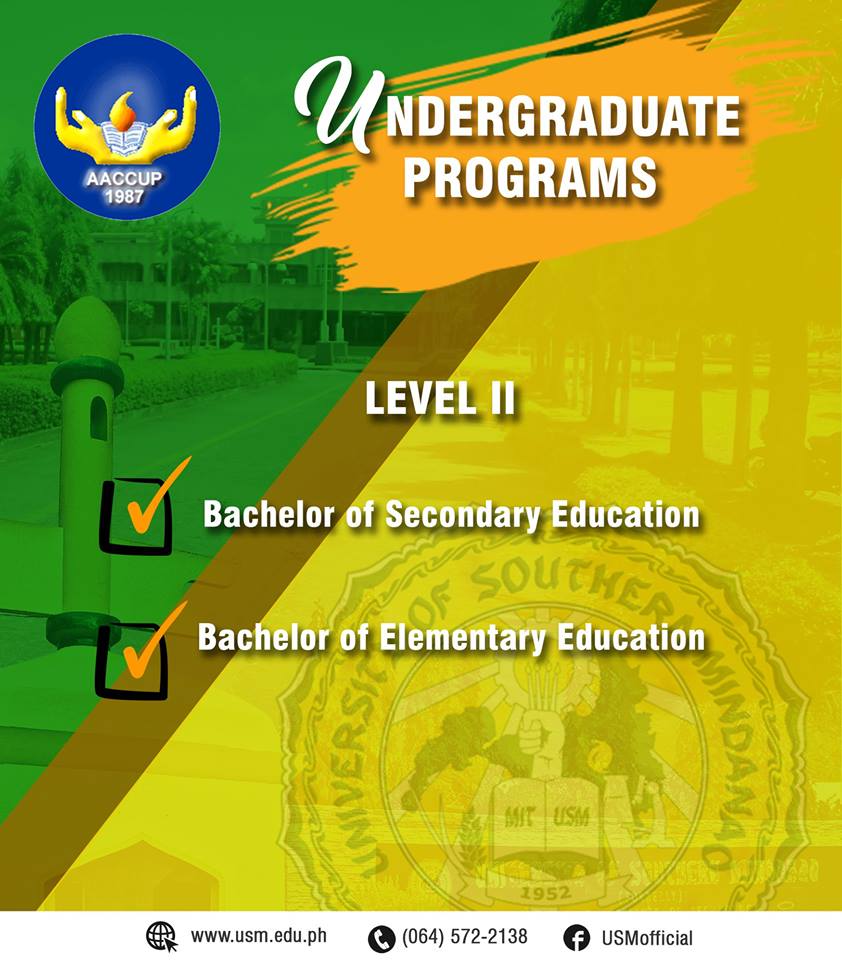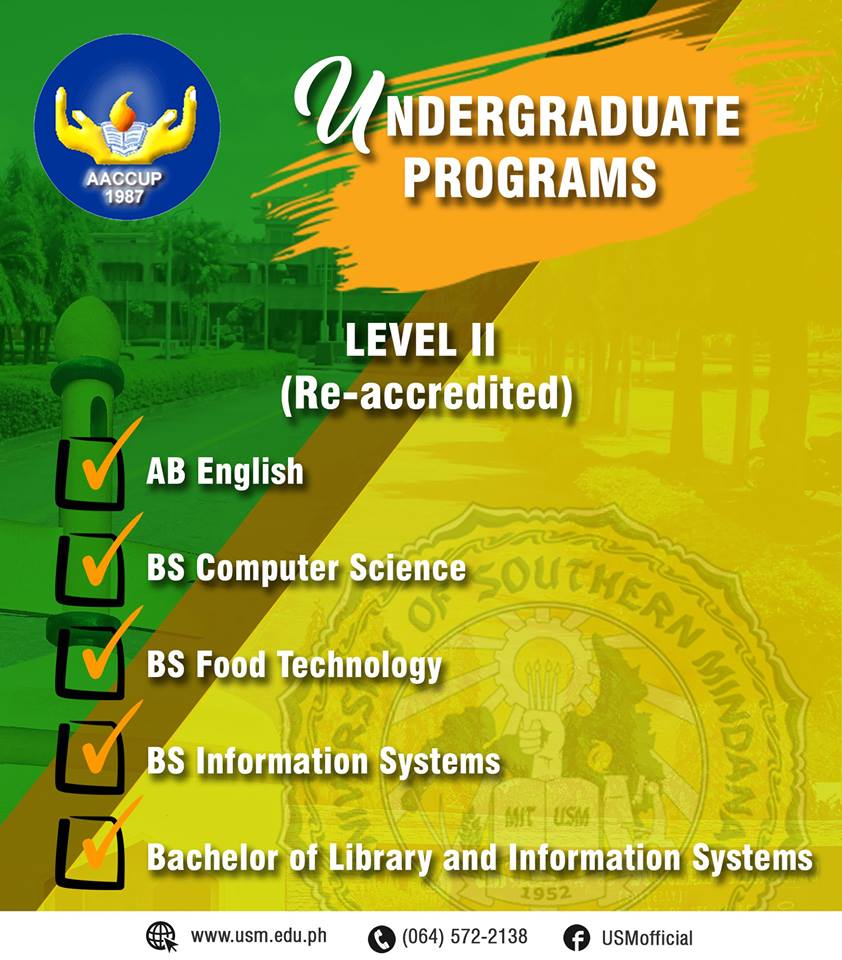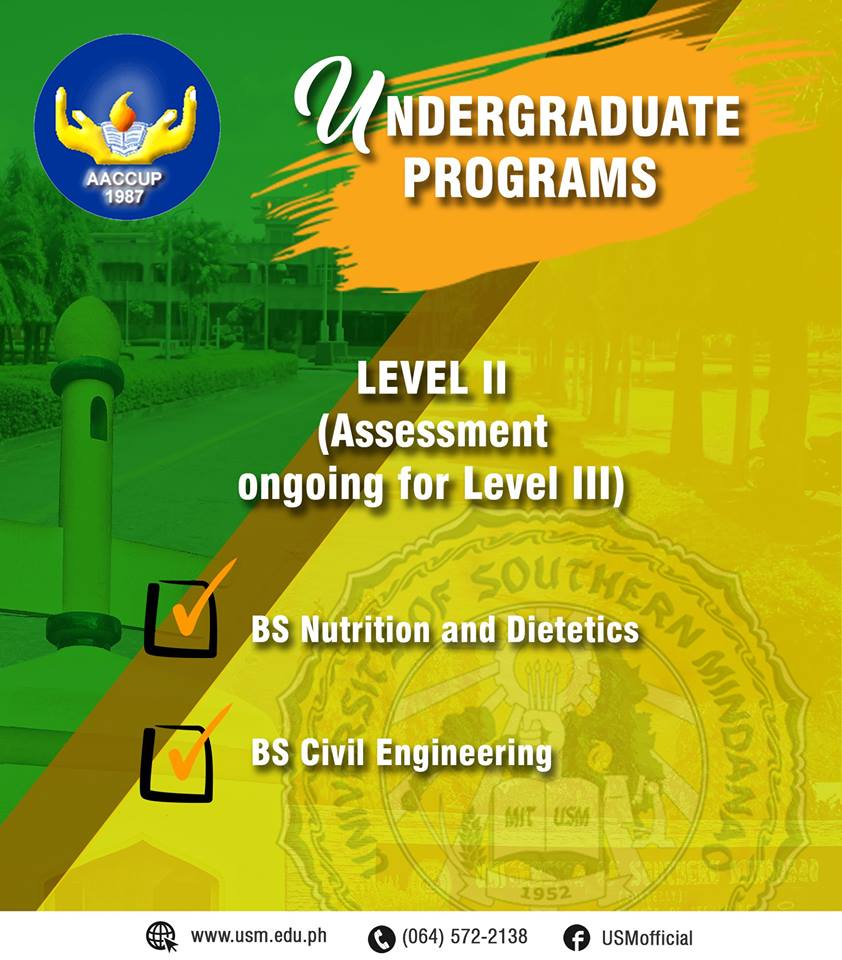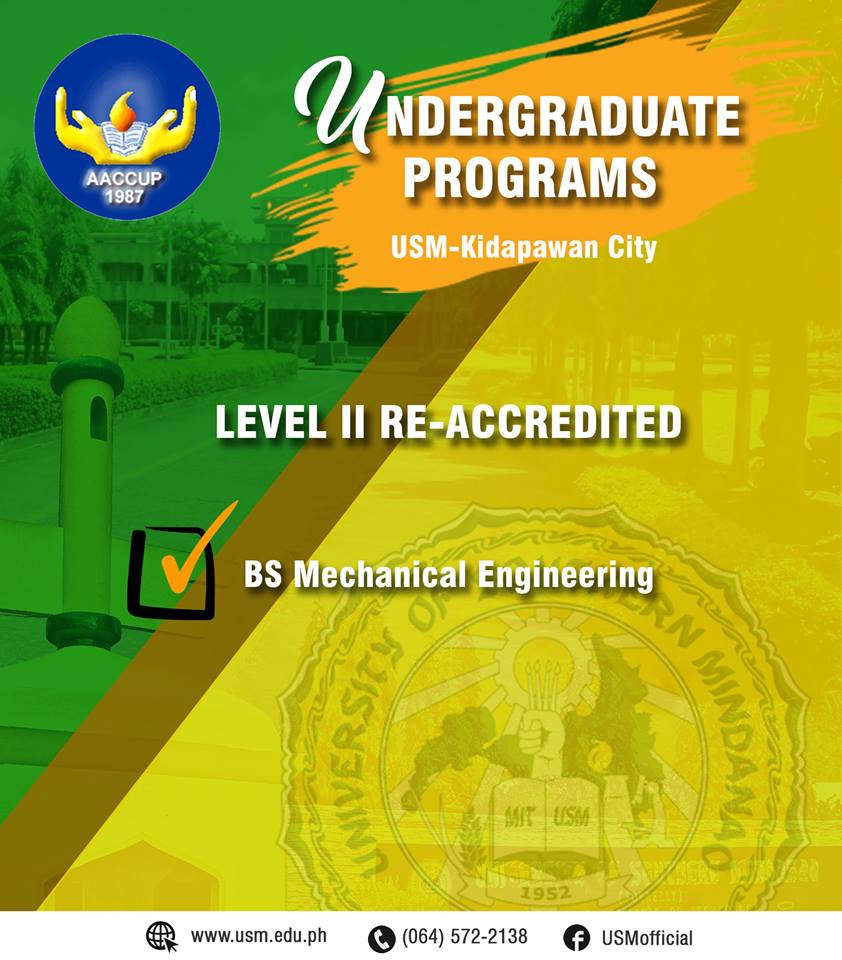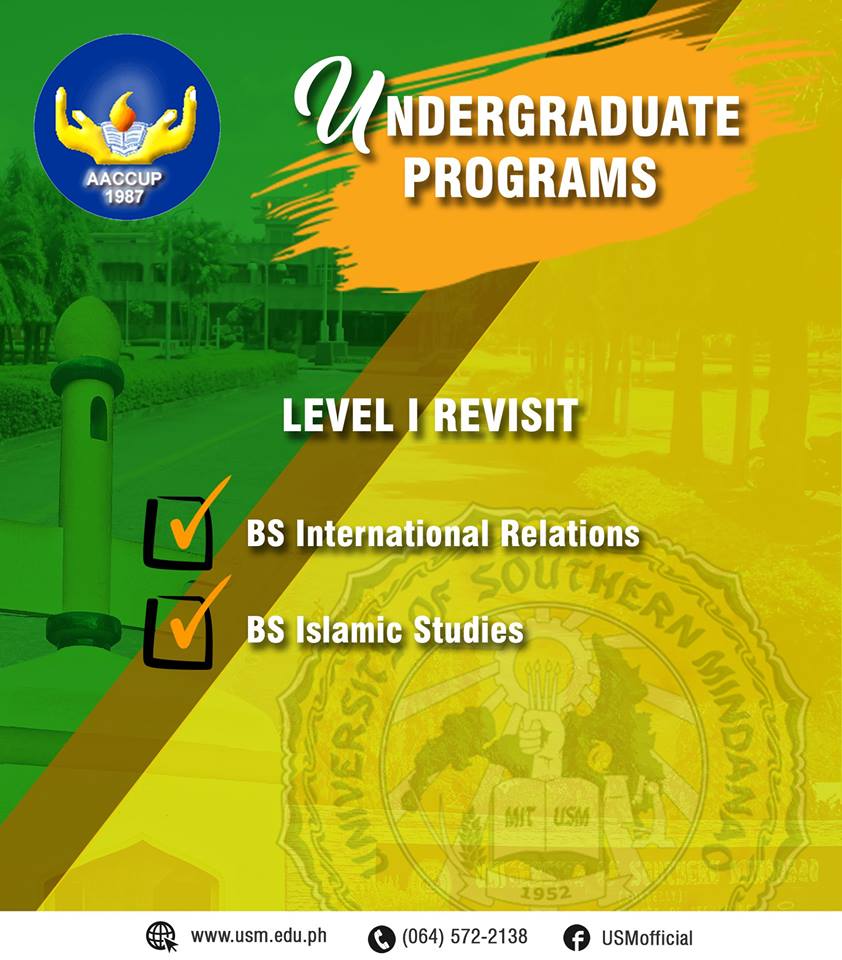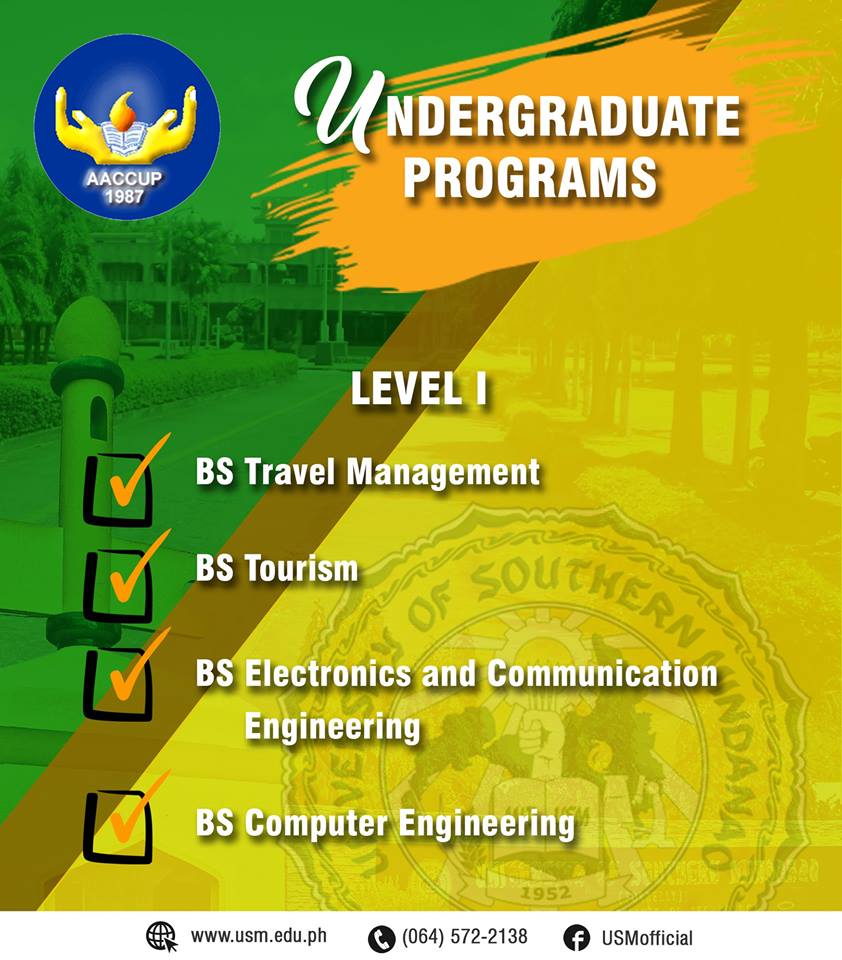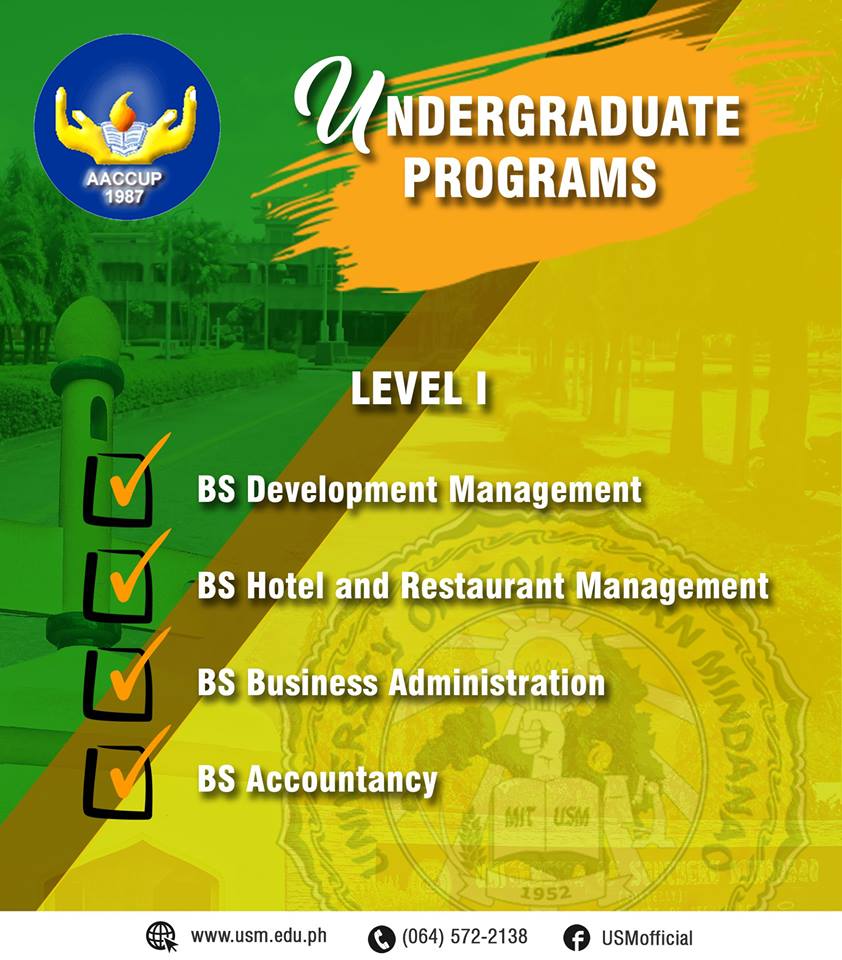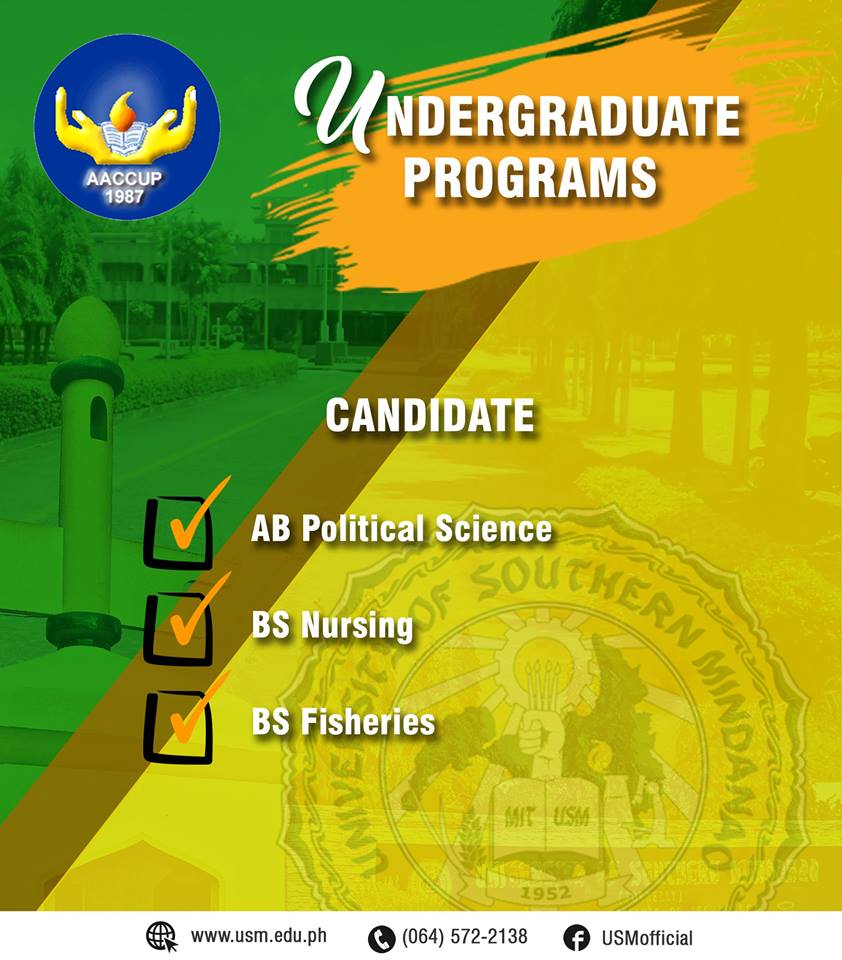 ---
The University of Southern Mindanao, as a premier university, is committed to provide quality instruction, research development and extension services and resource generation that exceed stakeholders' expectations through the management of continual improvement efforts on the following initiatives.