Latest News
January 23, 2020
Four (4) alumni from University of Southern Mindanao led the topnotchers' list grabbing the 1st, 2nd, 3rd, and 4th slots in the December 2019 Certification Exam
[…]
January 21, 2020
The year 2019 proved to be a productive one for University of Southern Mindanao. We take pride on our consistent performance in producing not only passers
[…]
December 10, 2019
University of Southern Mindanao (USM) produced 42 licensed nurses during the recently concluded Nursing Licensure Exam (NLE), as announced by Professional Regulation Commission on Thursday, December
[…]
Links Centre
---
ISO
Management System corresponds to standard ISO 9001:2015.
GRAPH
The Infographics page of shows statistics related to the university.
HRMO
Checkout available job openings. Apply and work at USM.
---
---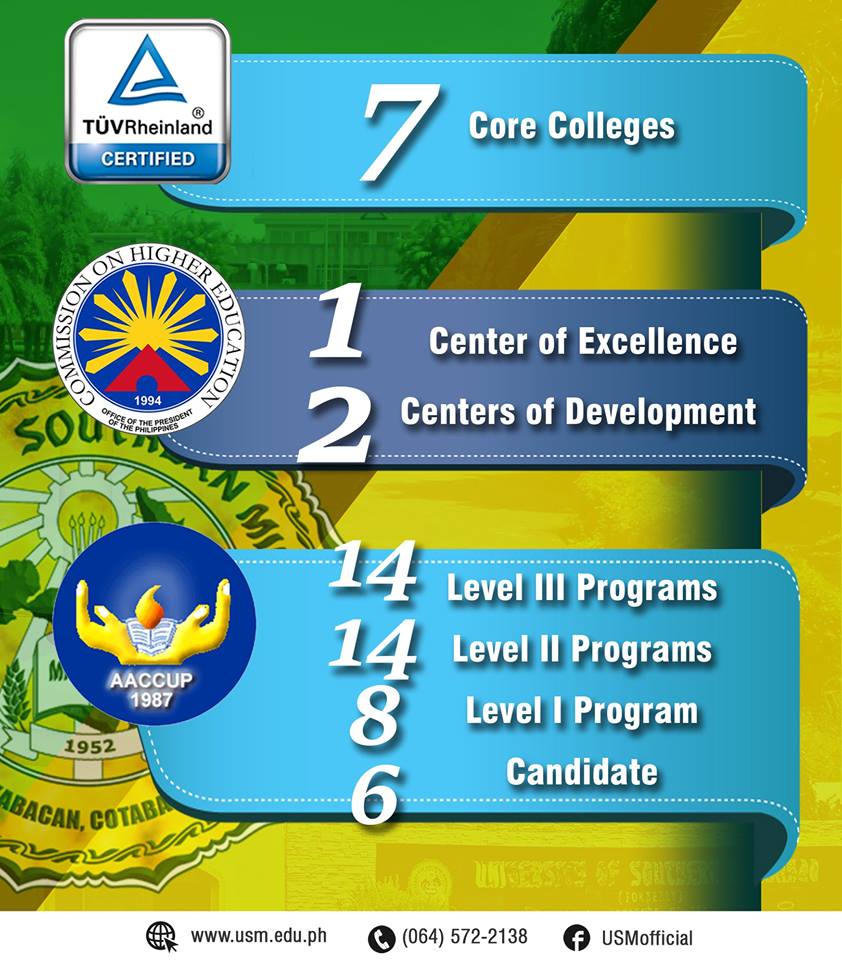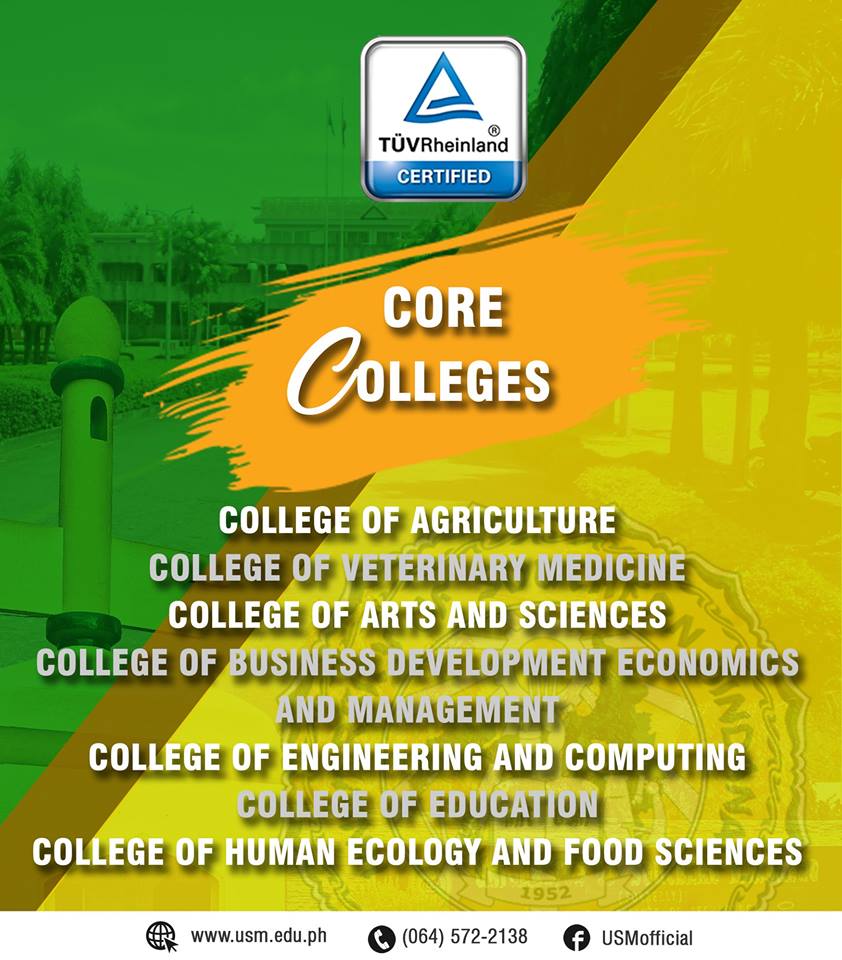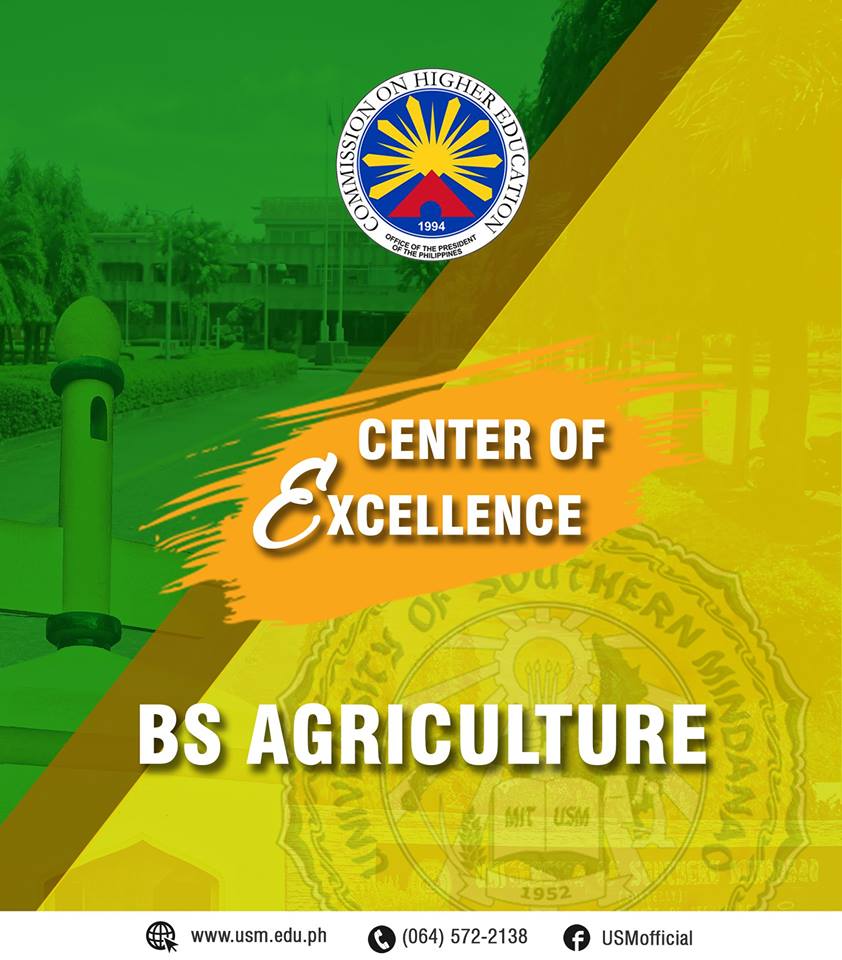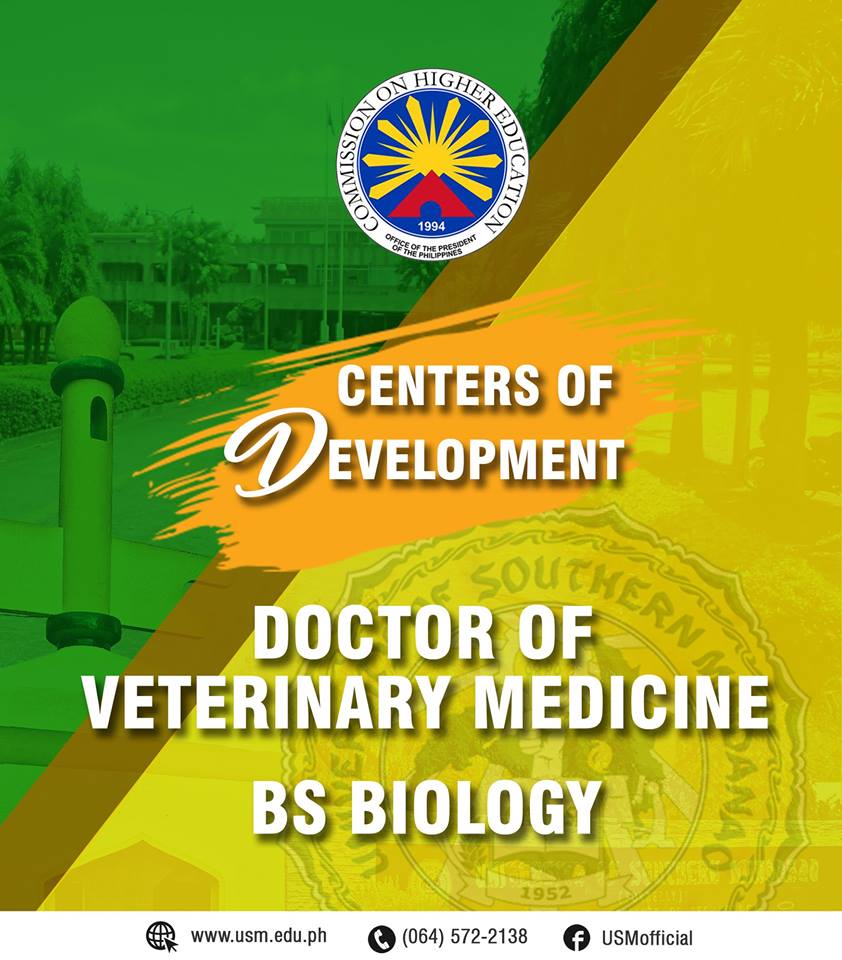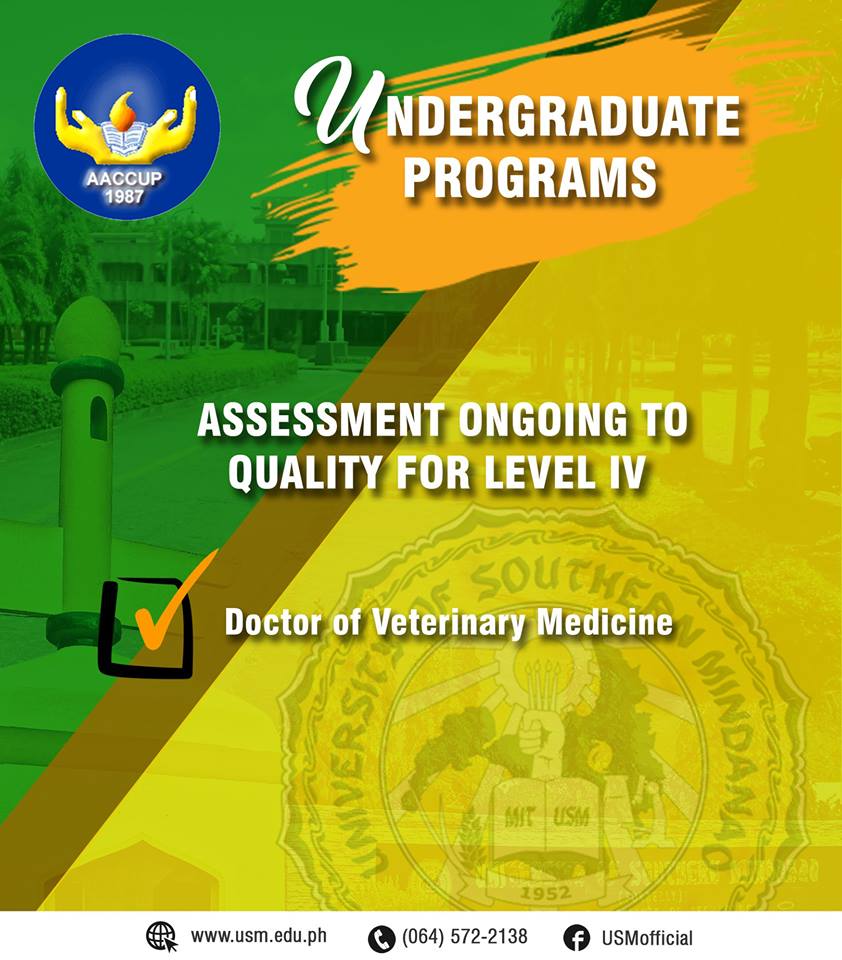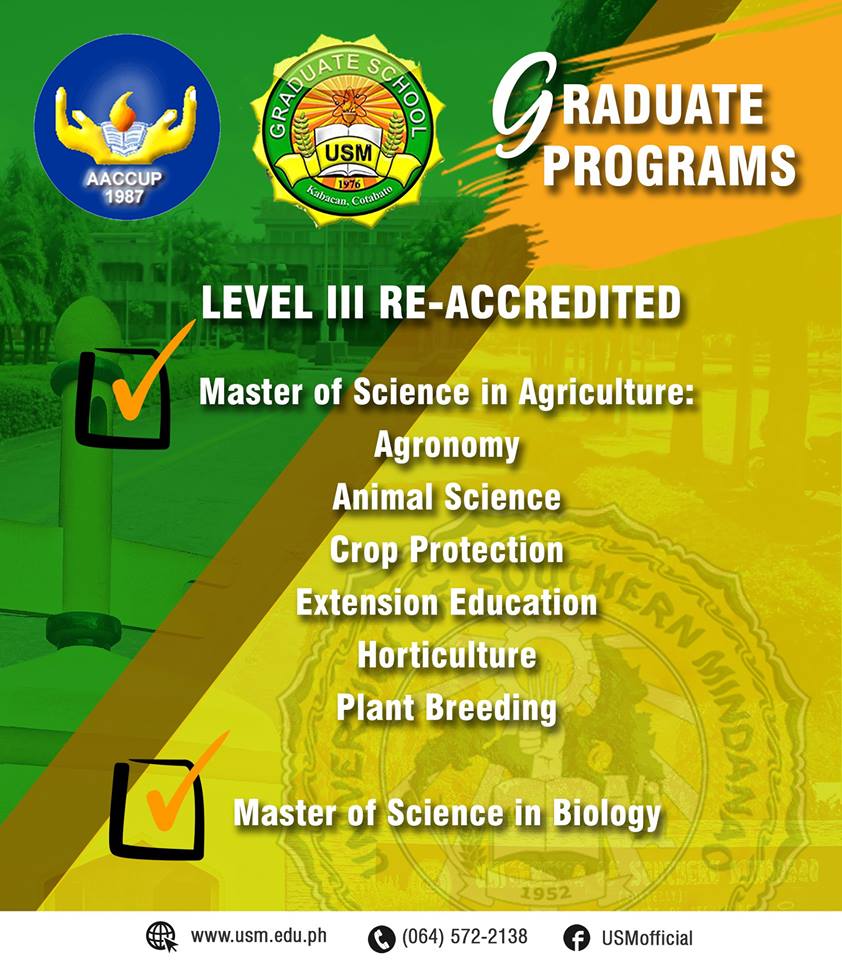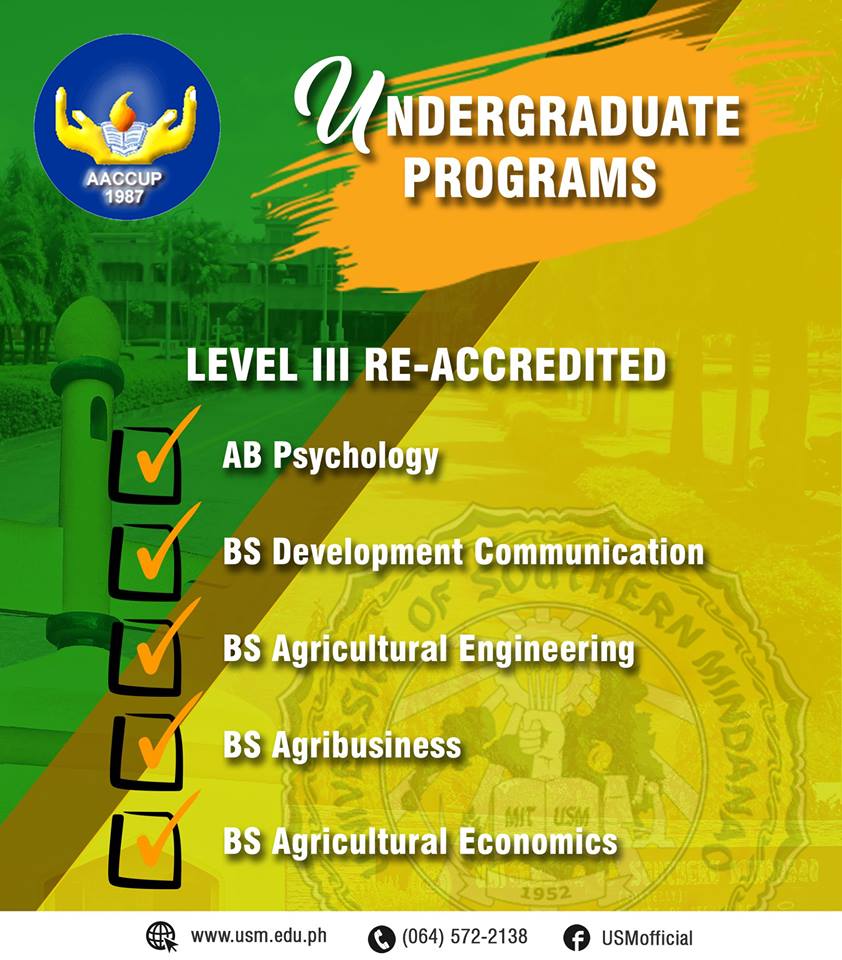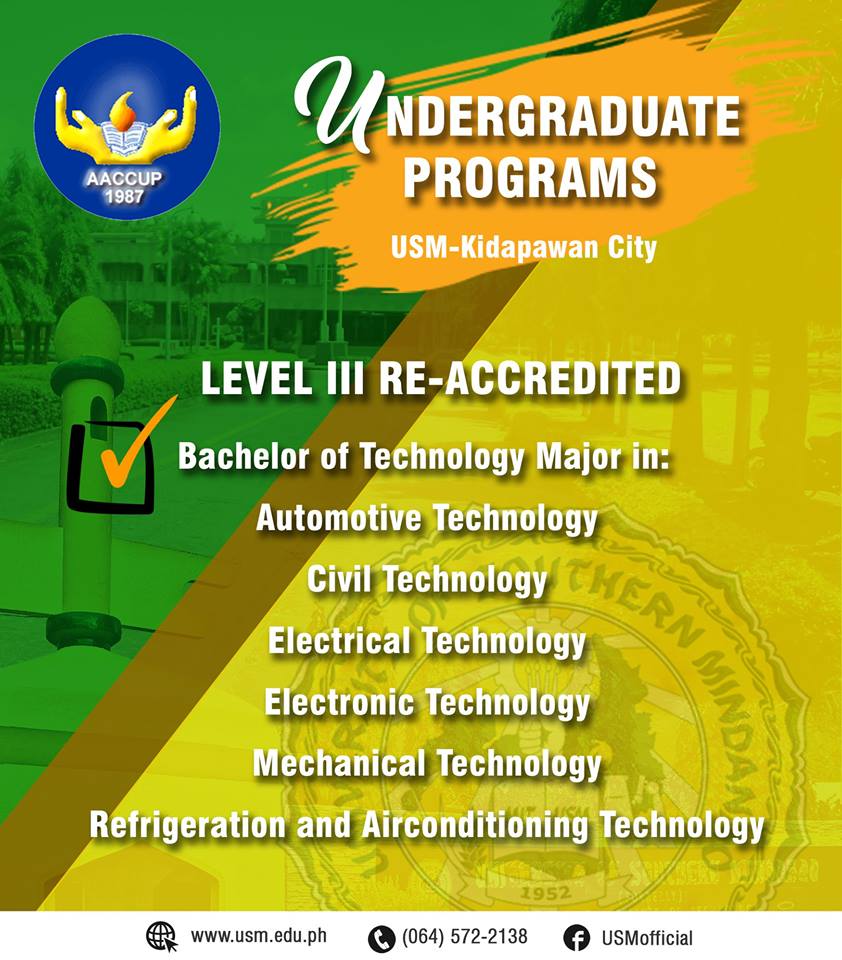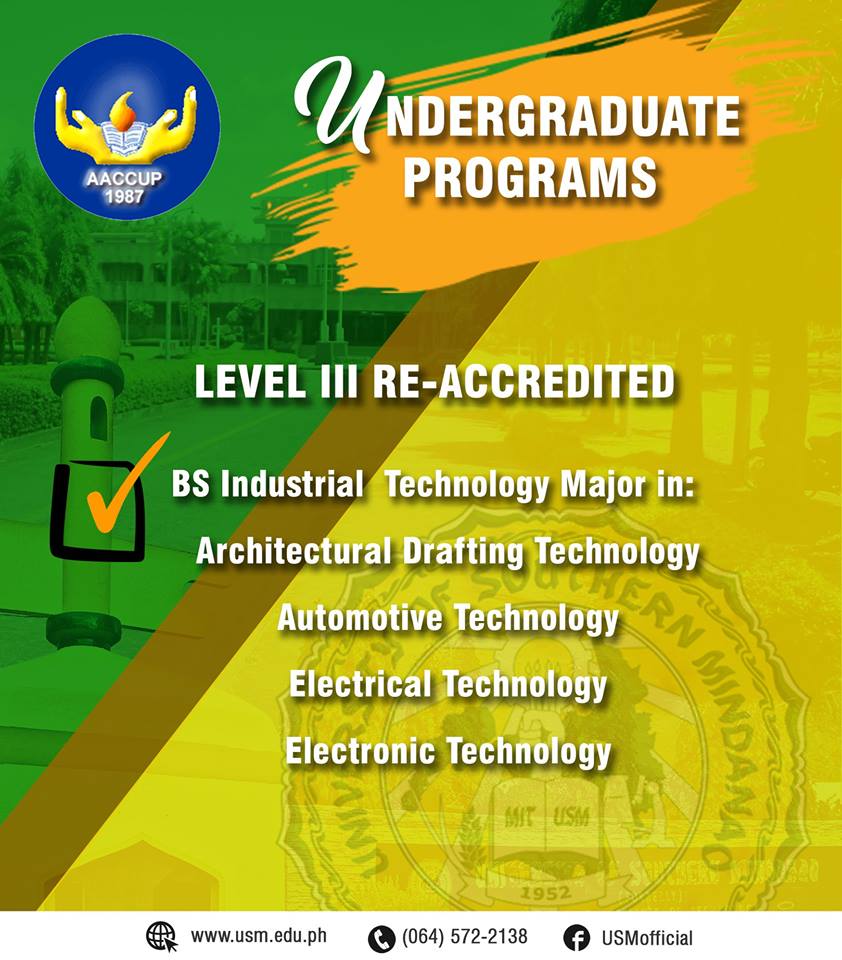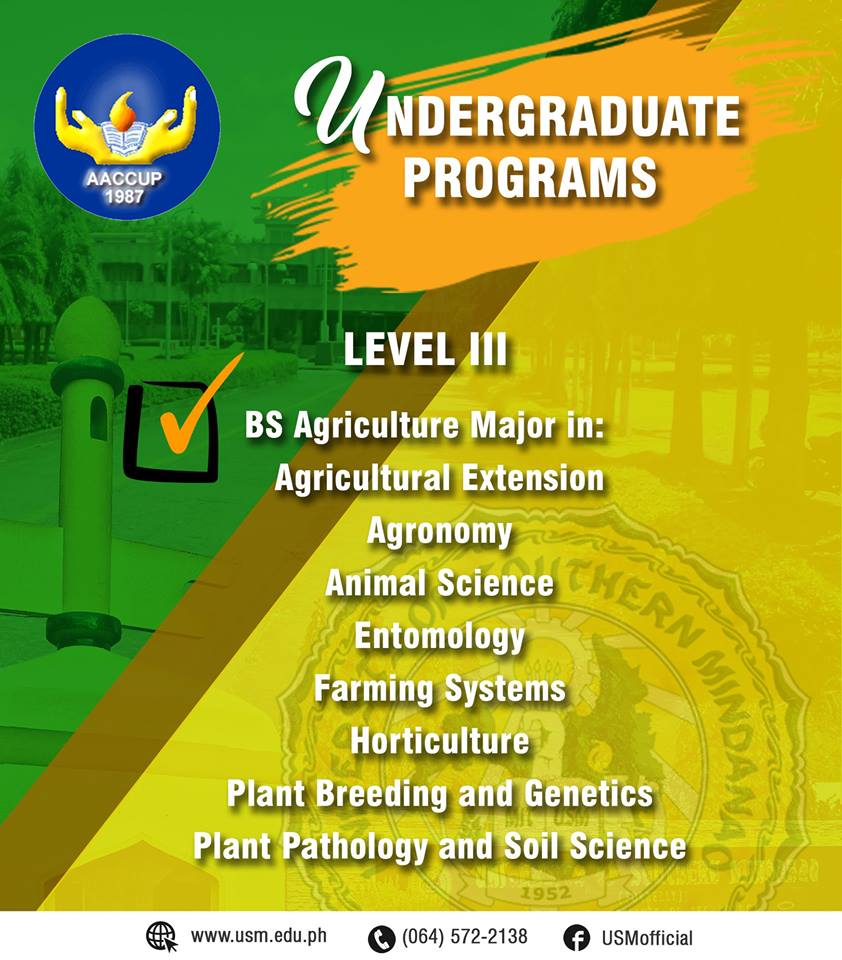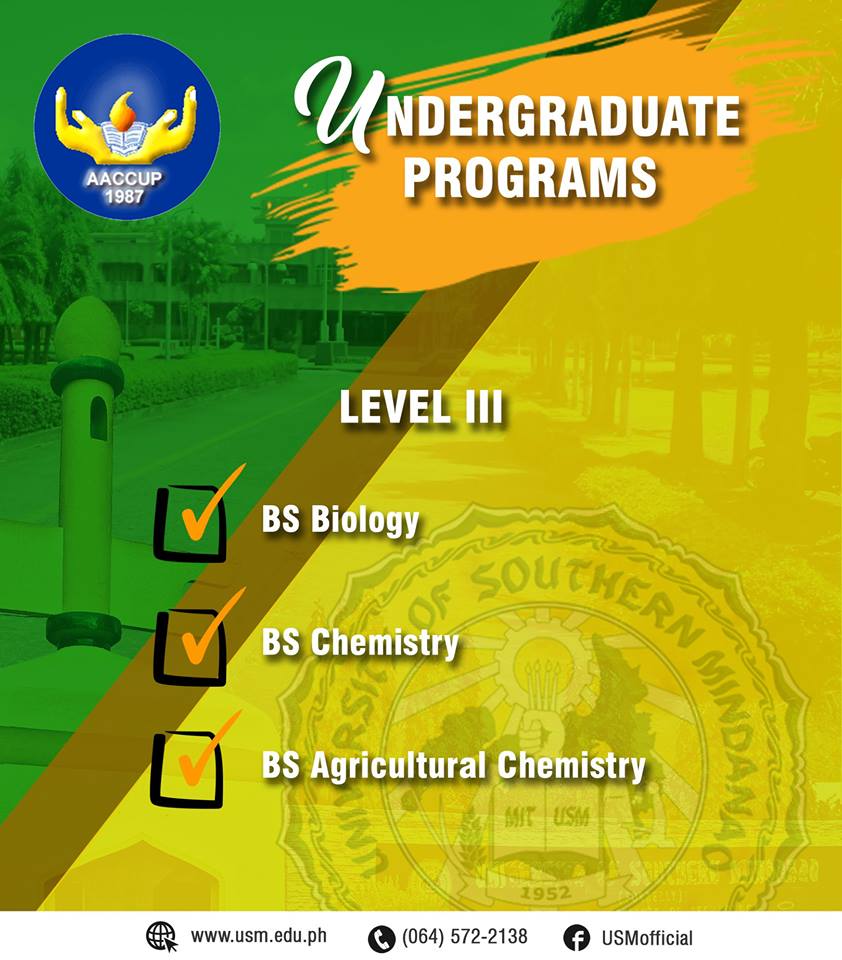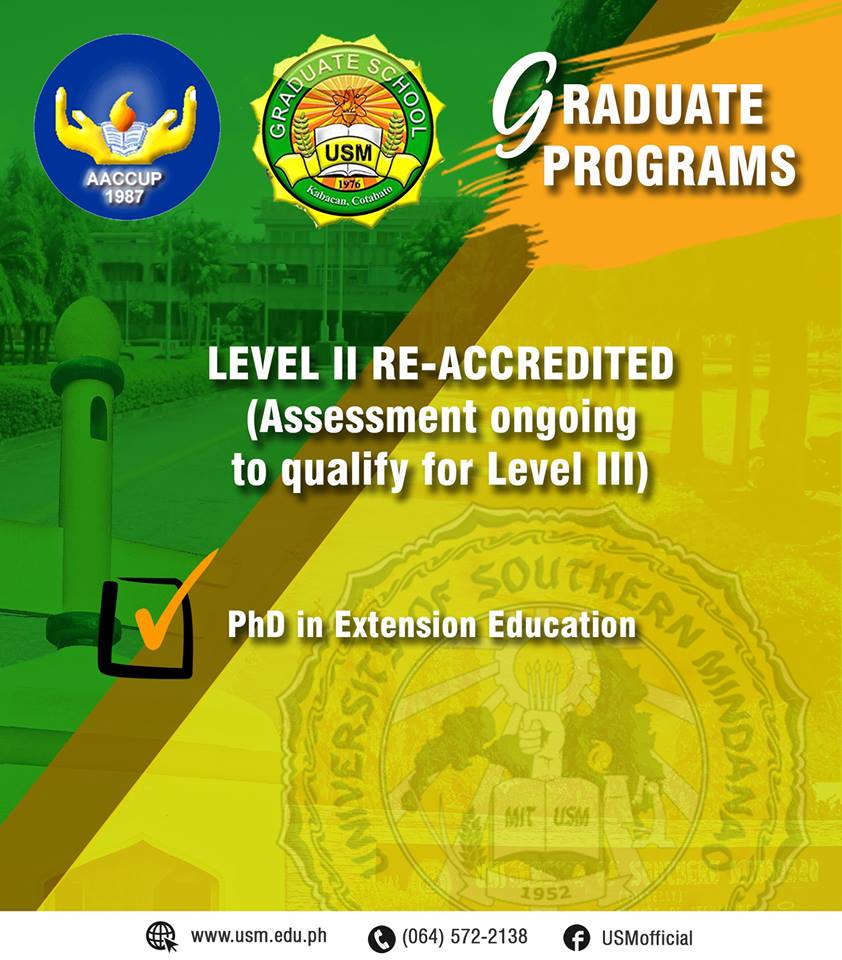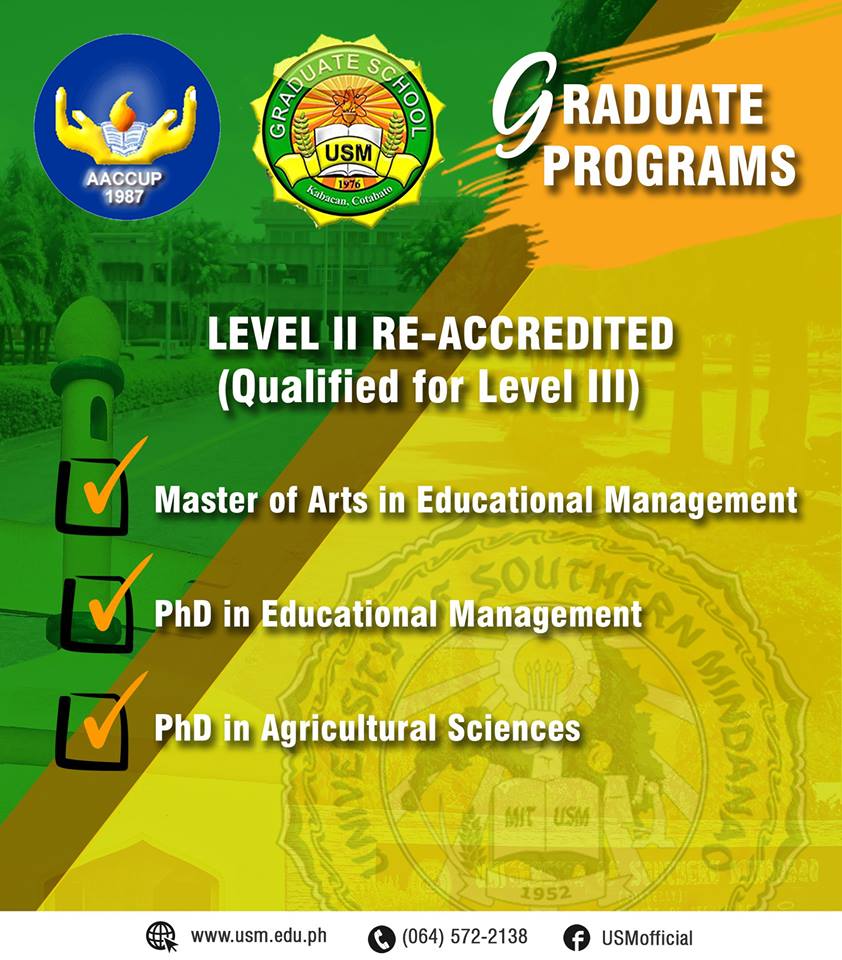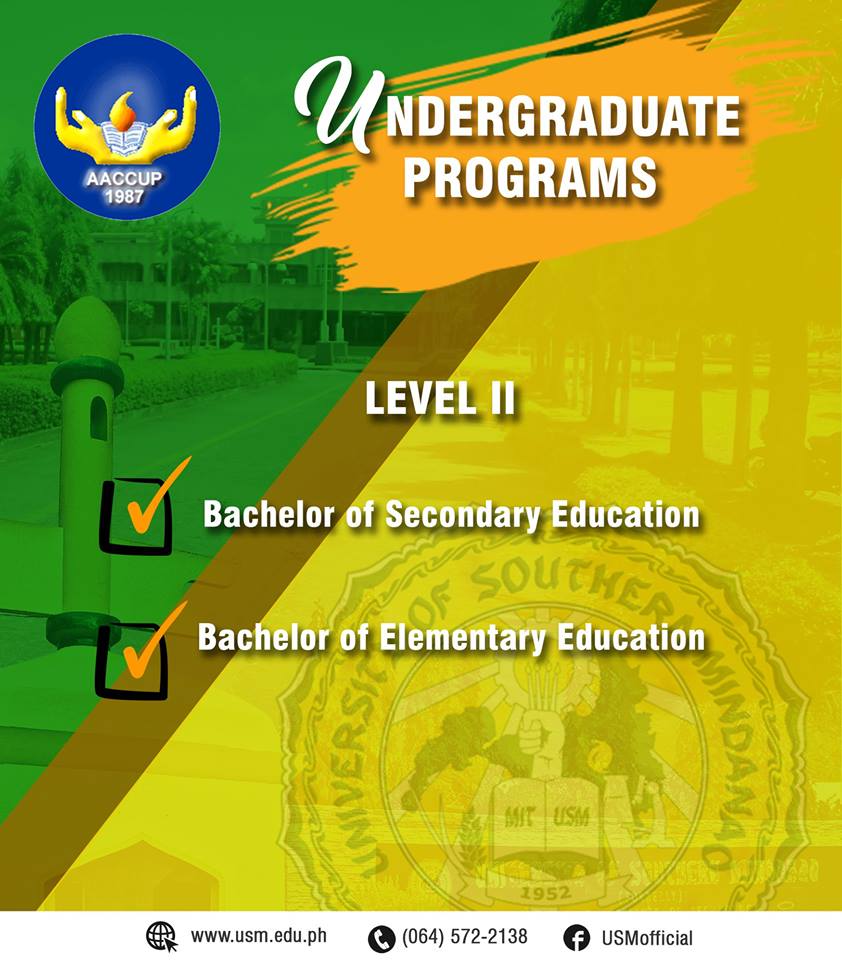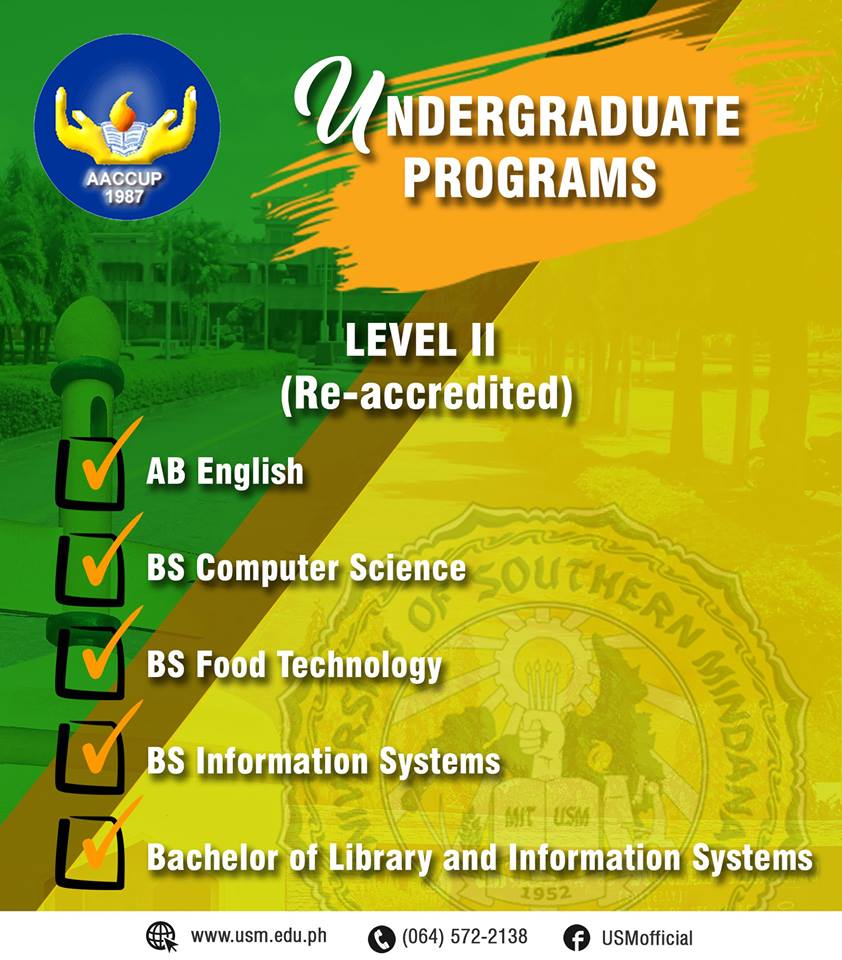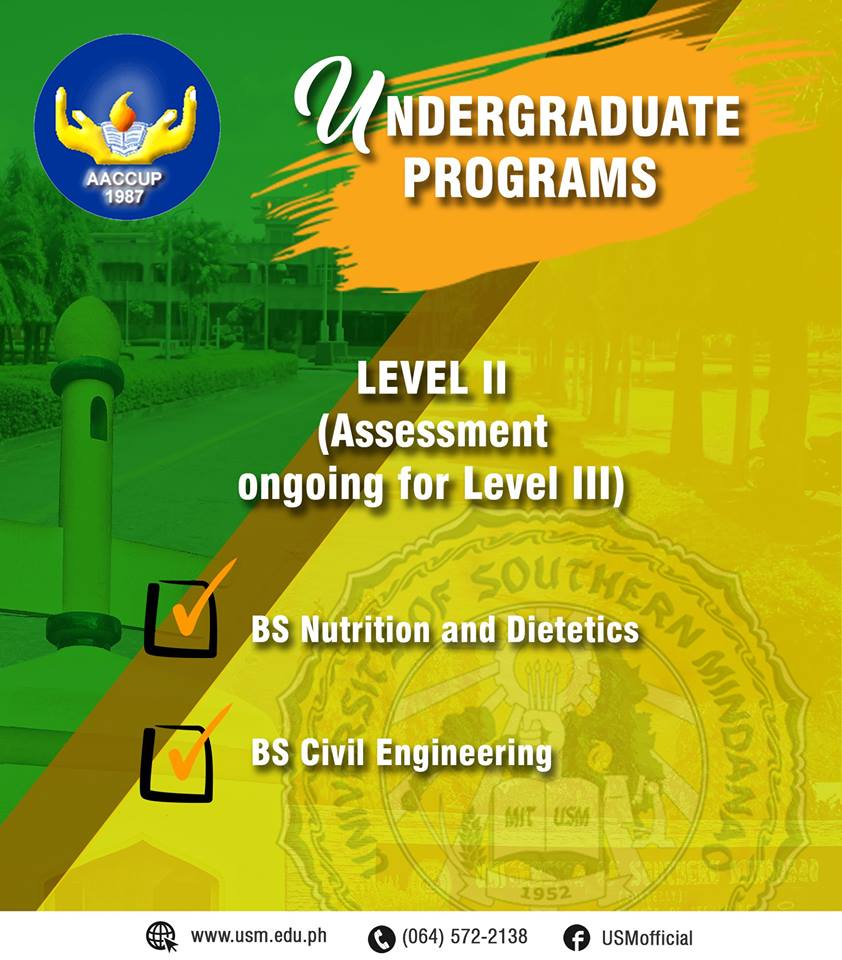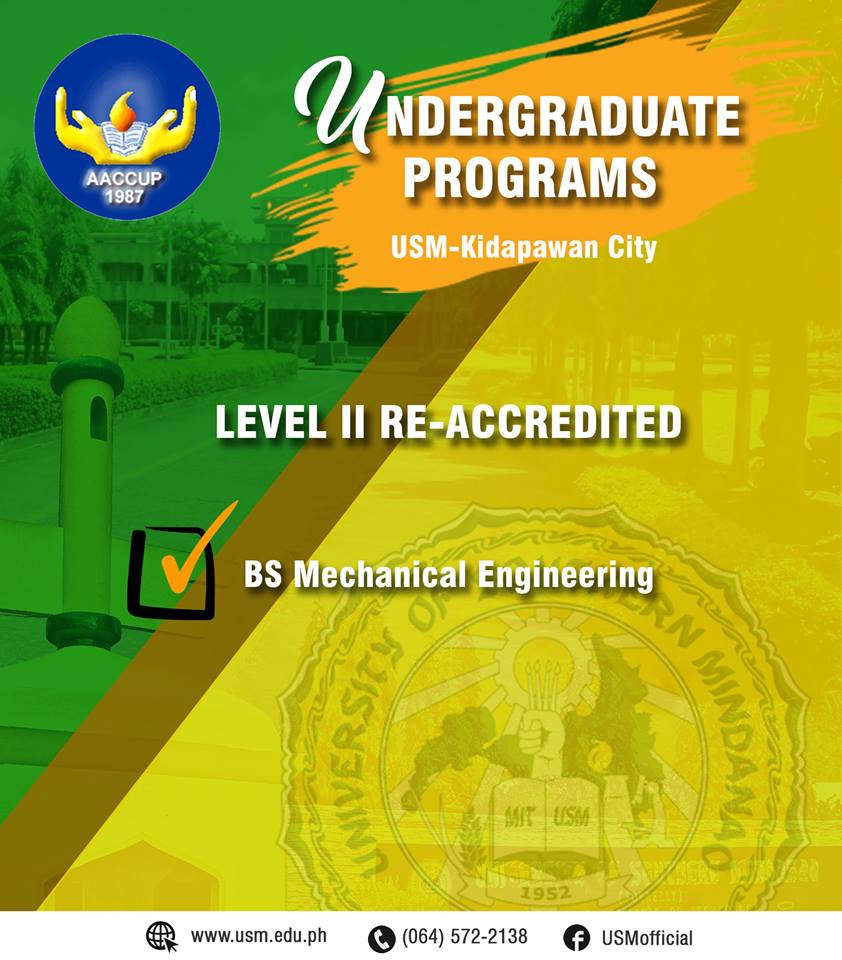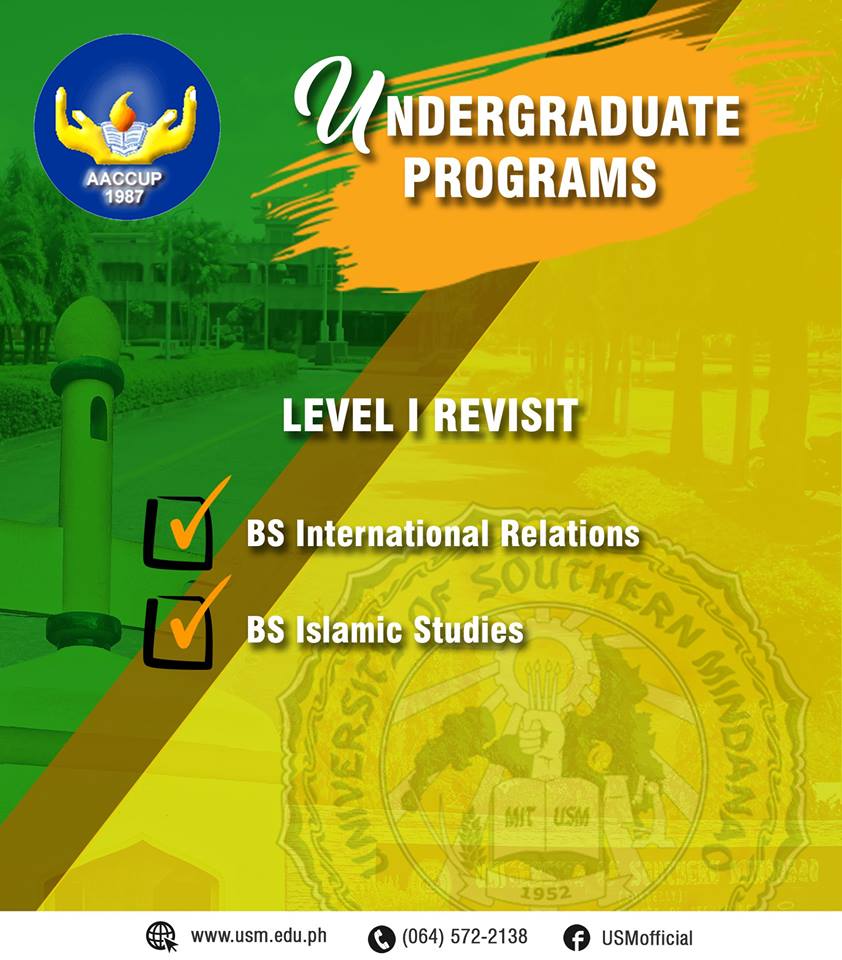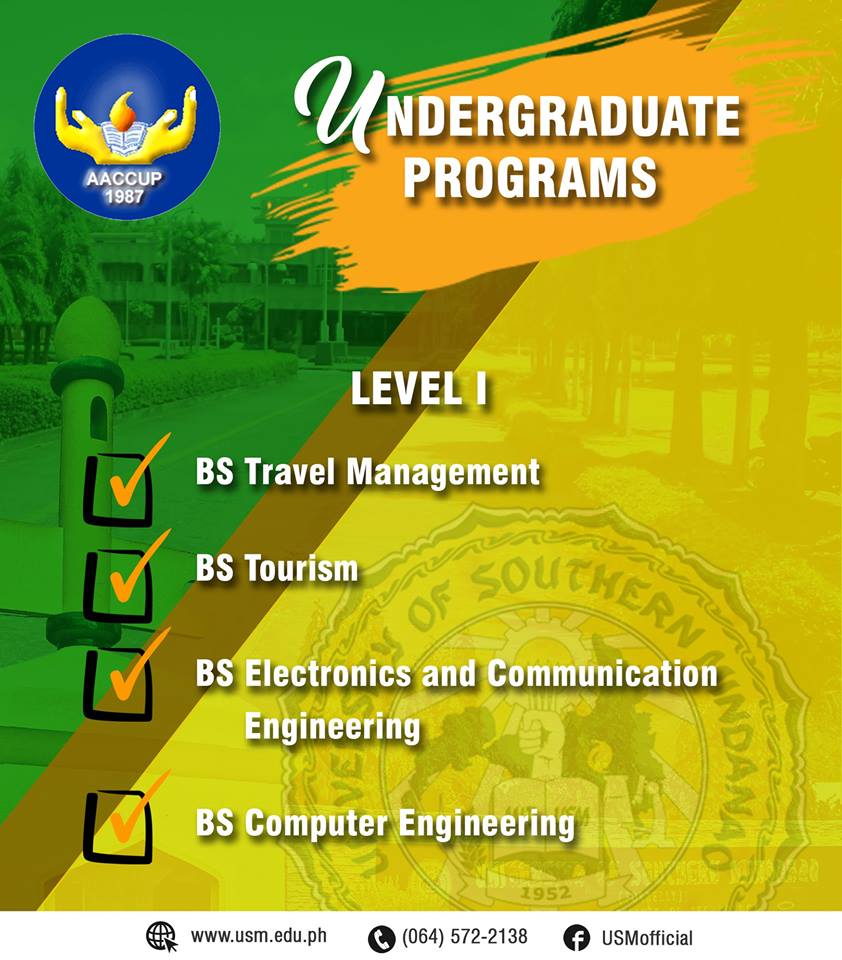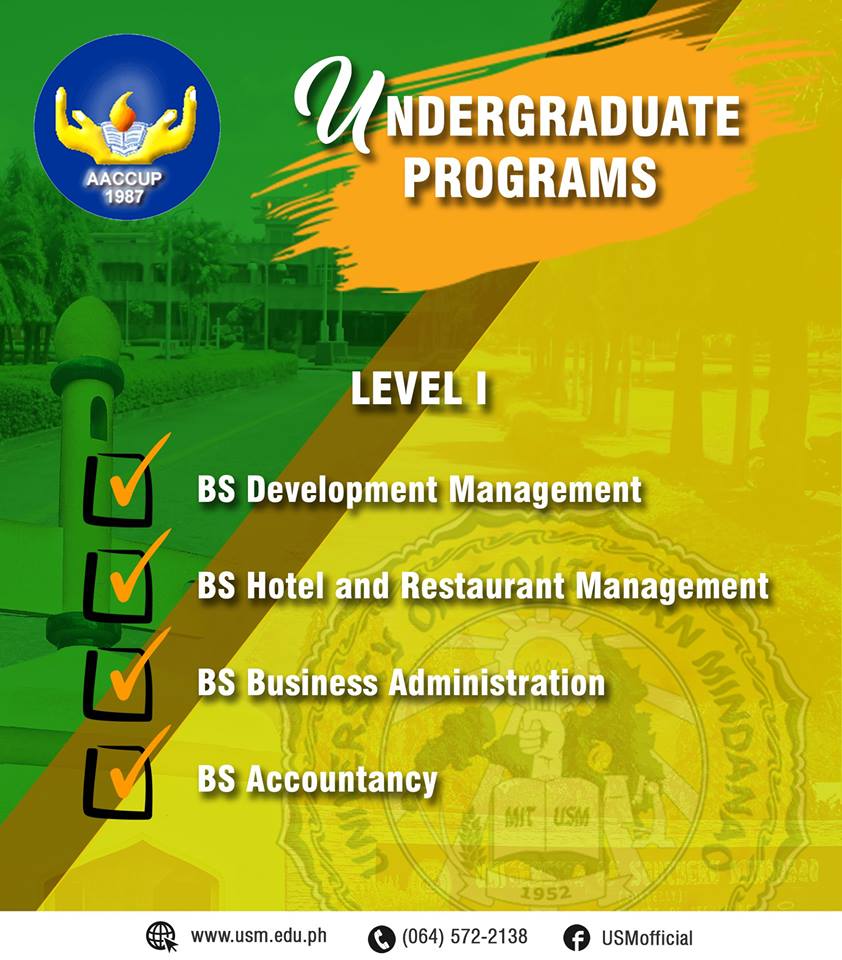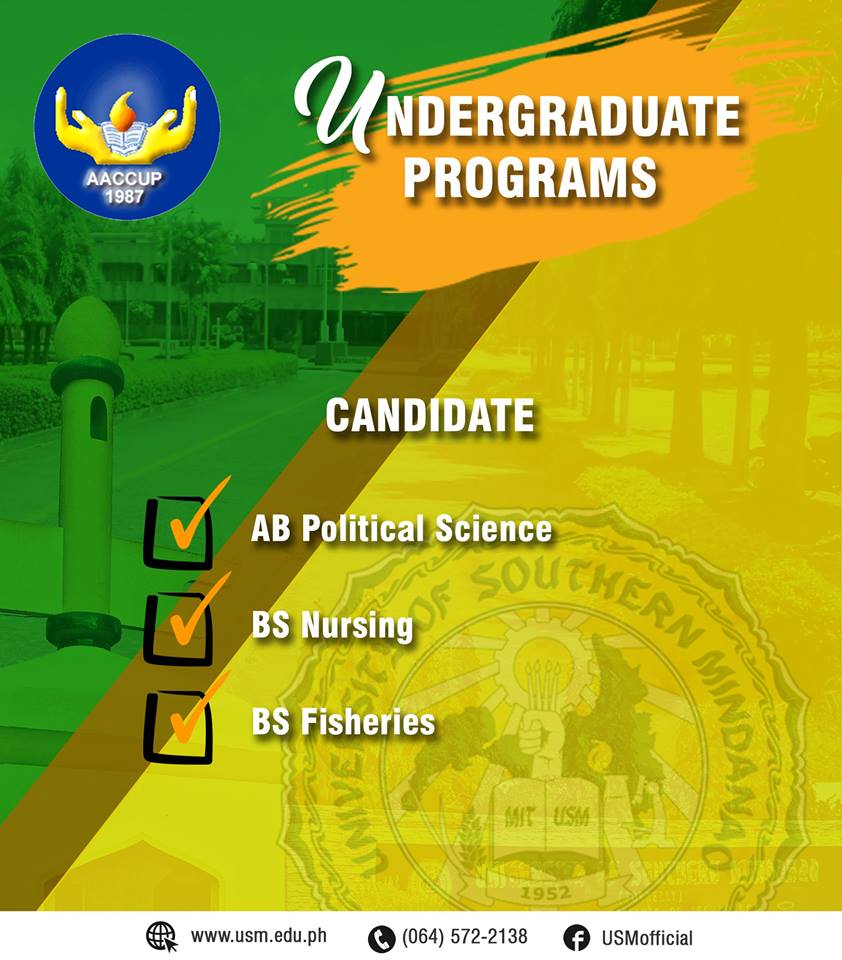 ---
The University of Southern Mindanao, as a premier university, is committed to provide quality instruction, research development and extension services and resource generation that exceed stakeholders' expectations through the management of continual improvement efforts on the following initiatives.