AWARDS | Read More
June 9, 2022
𝐂𝐎𝐍𝐆𝐑𝐀𝐓𝐔𝐋𝐀𝐓𝐈𝐎𝐍𝐒 to Professor Emeritus Dr. Edward A. Barlaan for being one of the regional winners in the 2022 𝙎𝙚𝙖𝙧𝙘𝙝 𝙛𝙤𝙧 𝙊𝙪𝙩𝙨𝙩𝙖𝙣𝙙𝙞𝙣𝙜 𝙂𝙤𝙫𝙚𝙧𝙣𝙢𝙚𝙣𝙩 𝙒𝙤𝙧𝙠𝙚𝙧𝙨 under the Civil Service Commission
[…]
ANNOUNCEMENTS | Read More
July 2, 2022
Dr. Krizler C. Tanalgo is the student plenary speaker in MacroFest 2022, to be held in Sheffield University, UK.
NEWS | More News
June 23, 2022
The University of Southern Mindanao is launching the new peer-reviewed journal, Studies in Natural and Applied Sciences (SNAPS).
June 20, 2022
From 2020 to 2022, Dr. Jan Clyden B. Tenorio has published nearly a dozen of articles in peer-reviewed journals, the majority of which are indexed by Web of Science or Scopus.
---
LINKS CENTER | More Links
---
Info
Graphics
The Infographics page of shows statistics related to the university.
Citizen's Charter
Systematic effort to focus on the commitment of the University.
---
---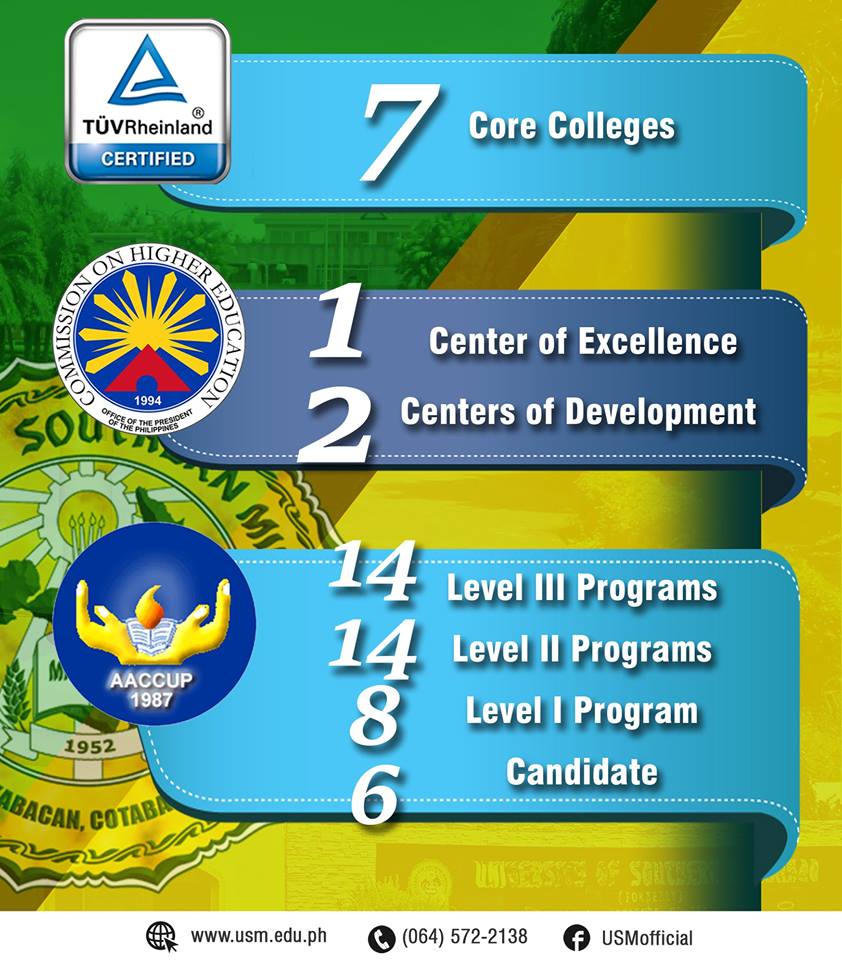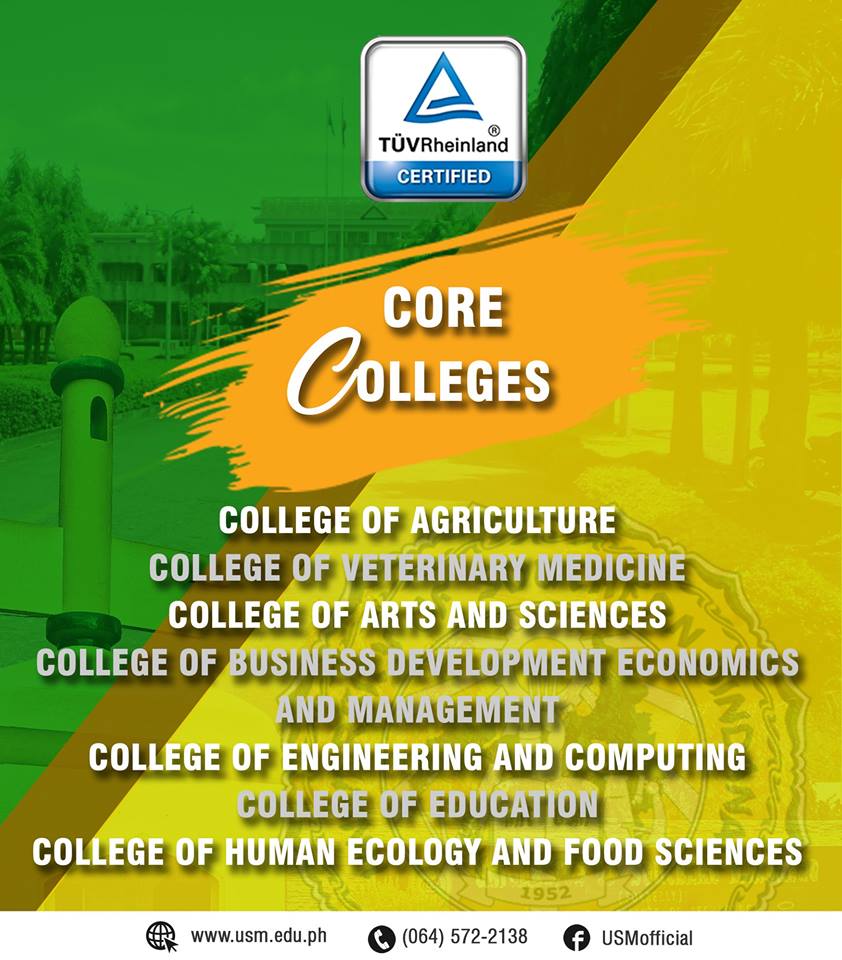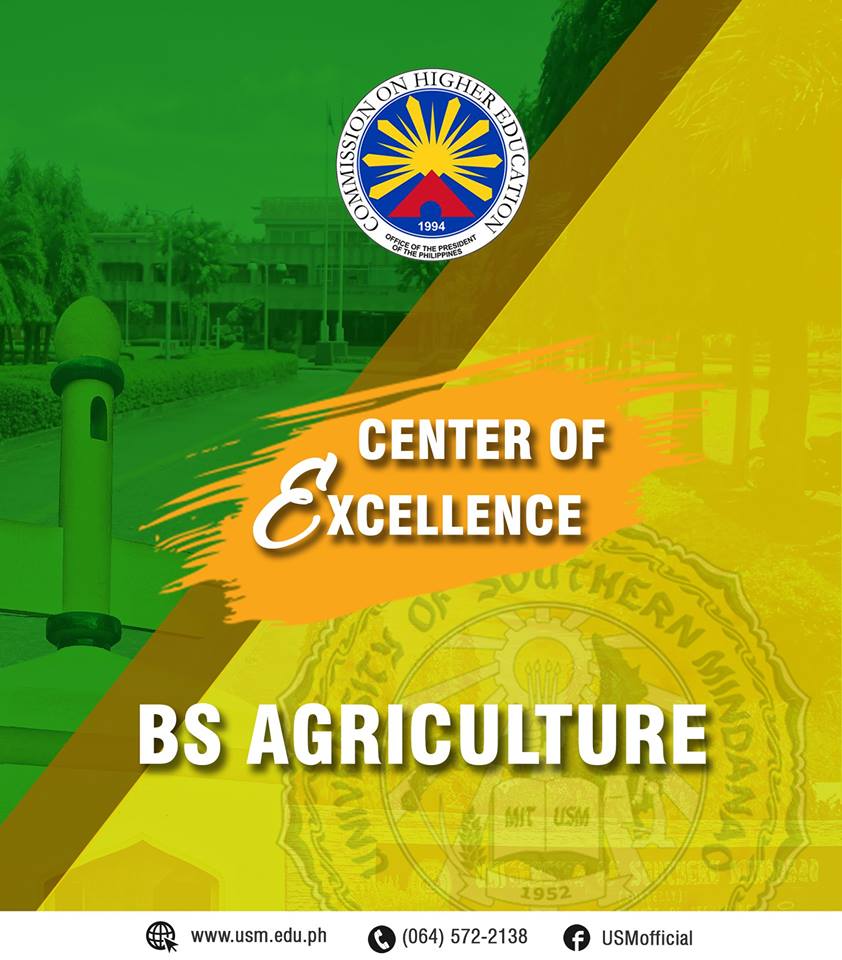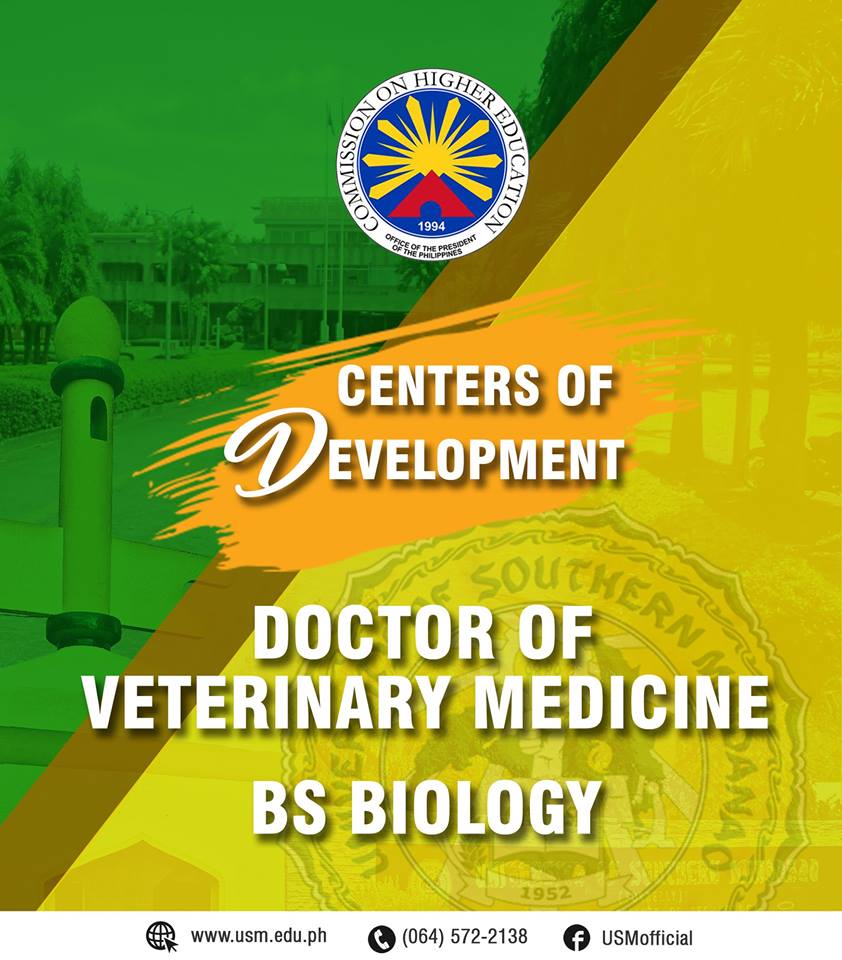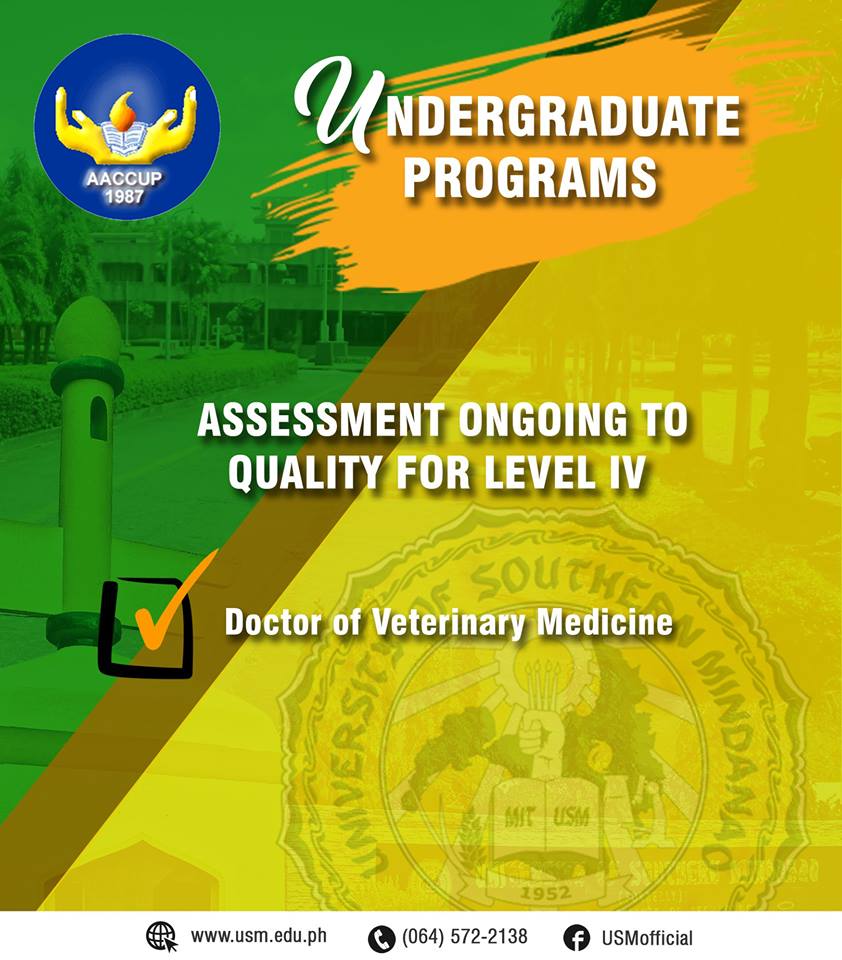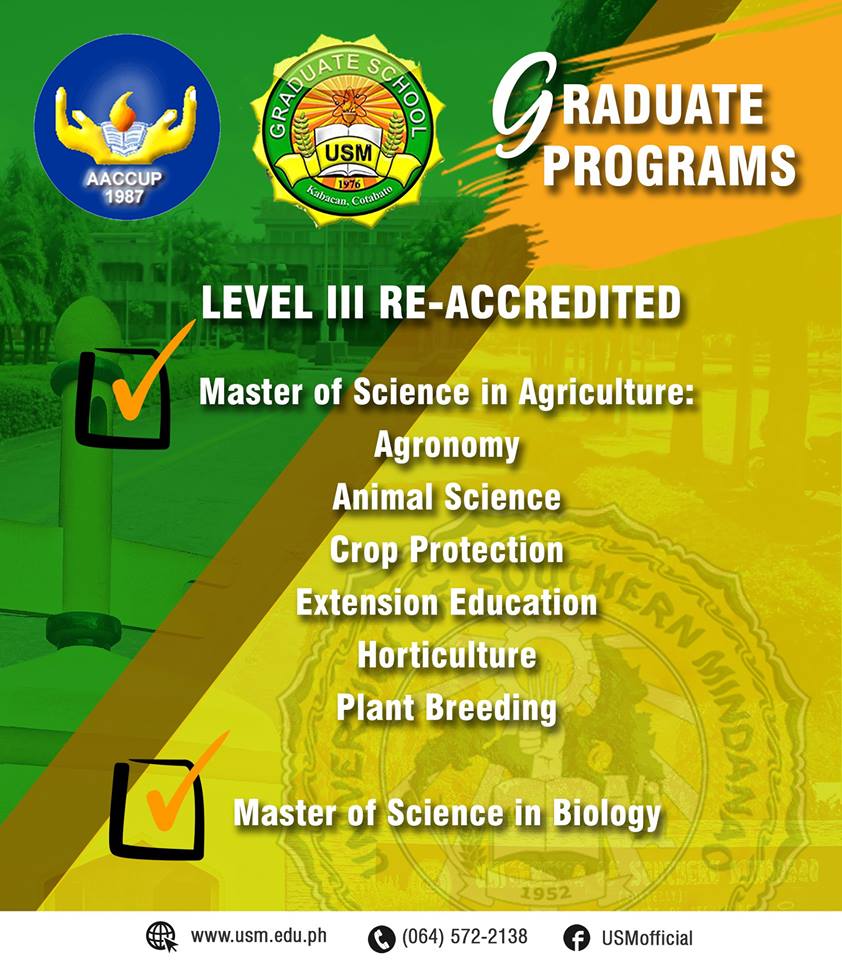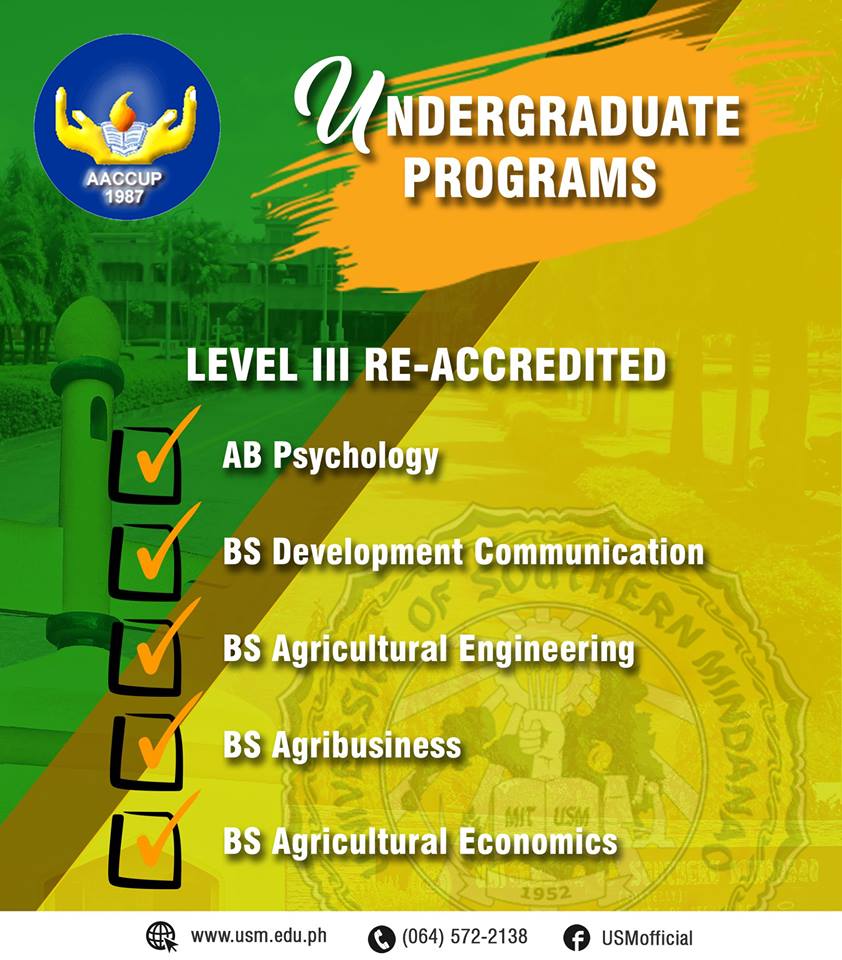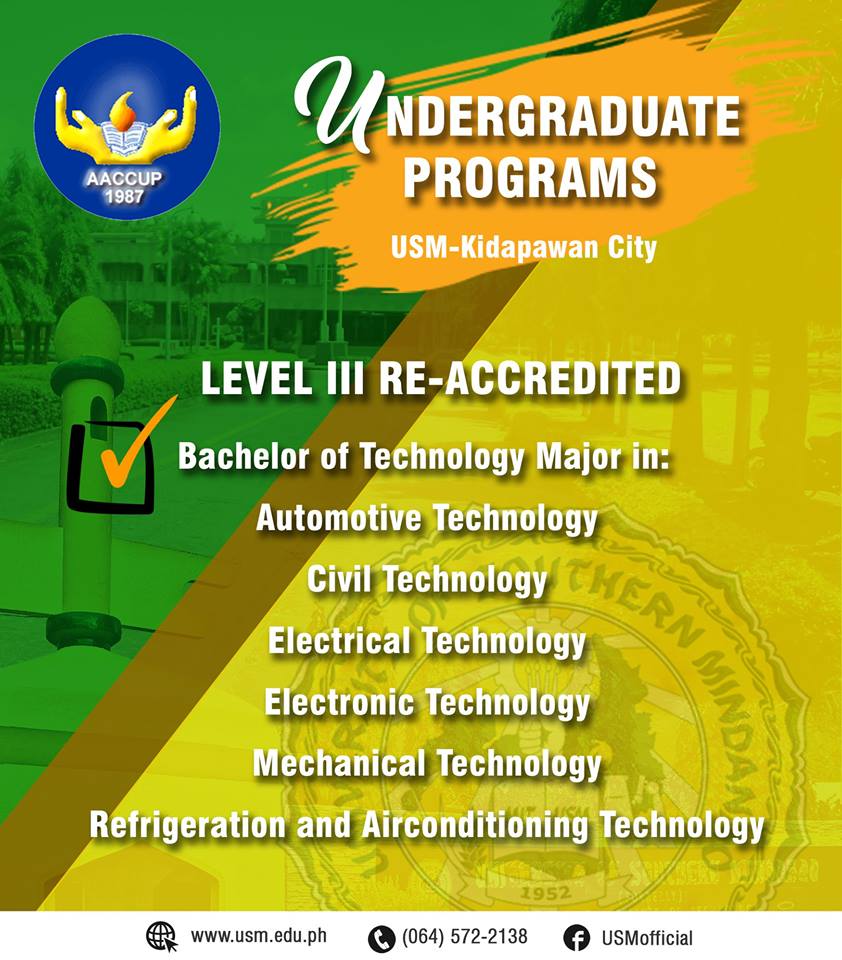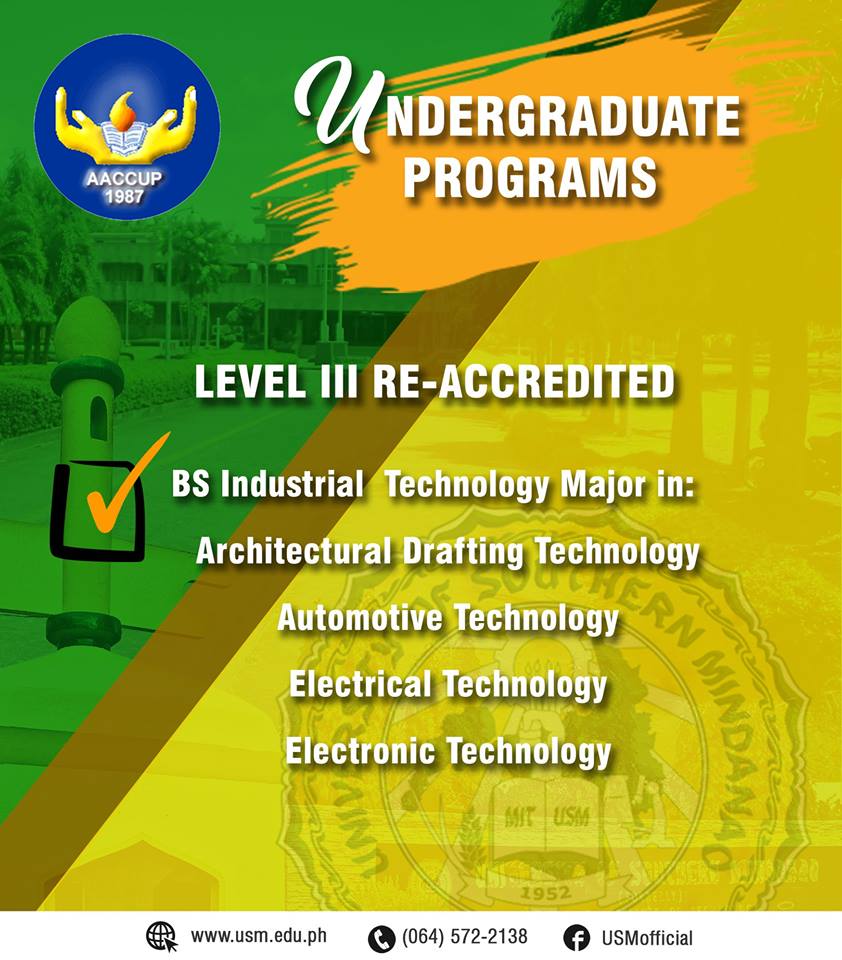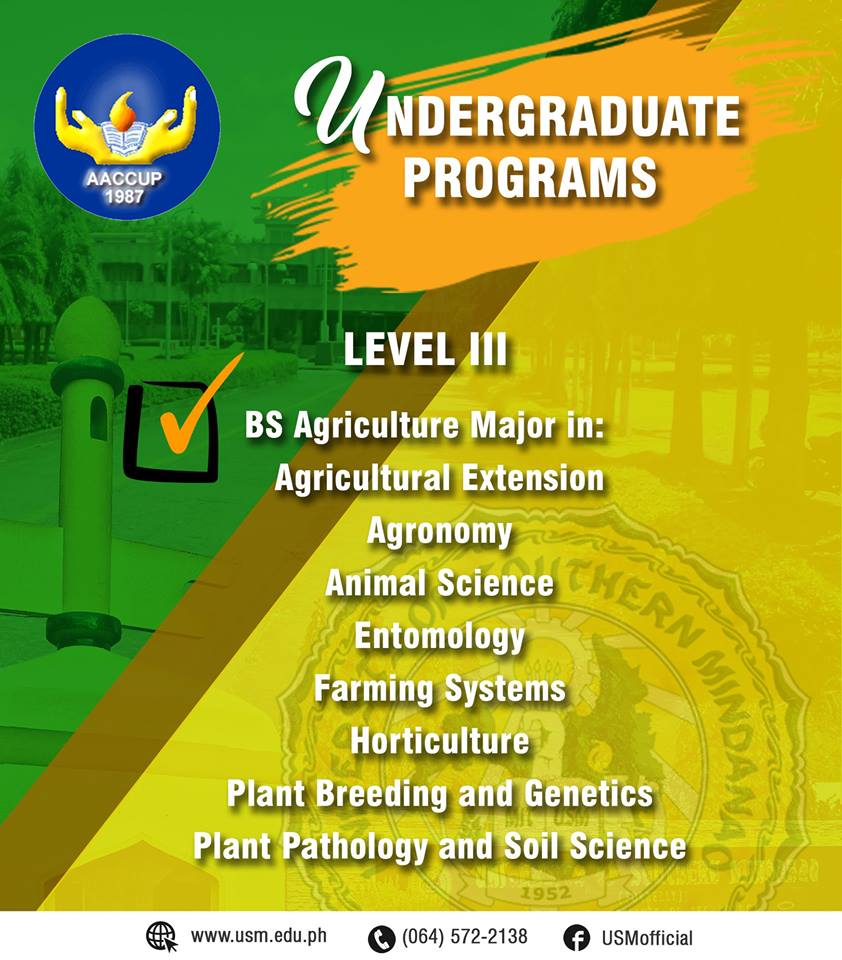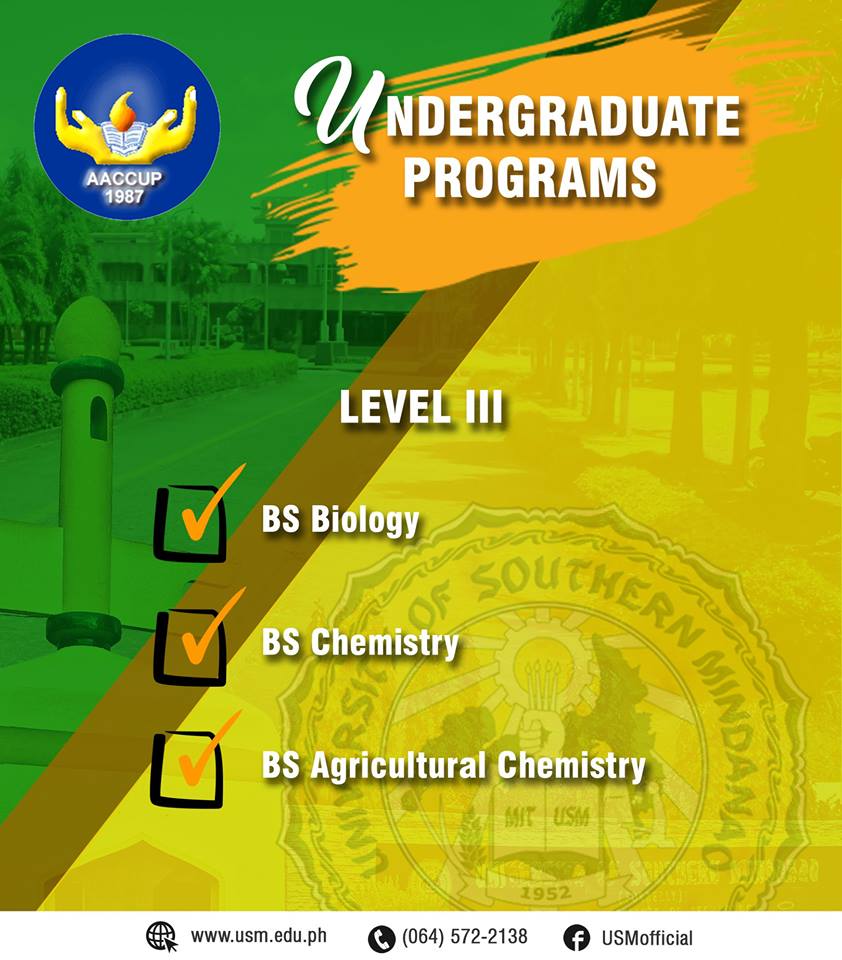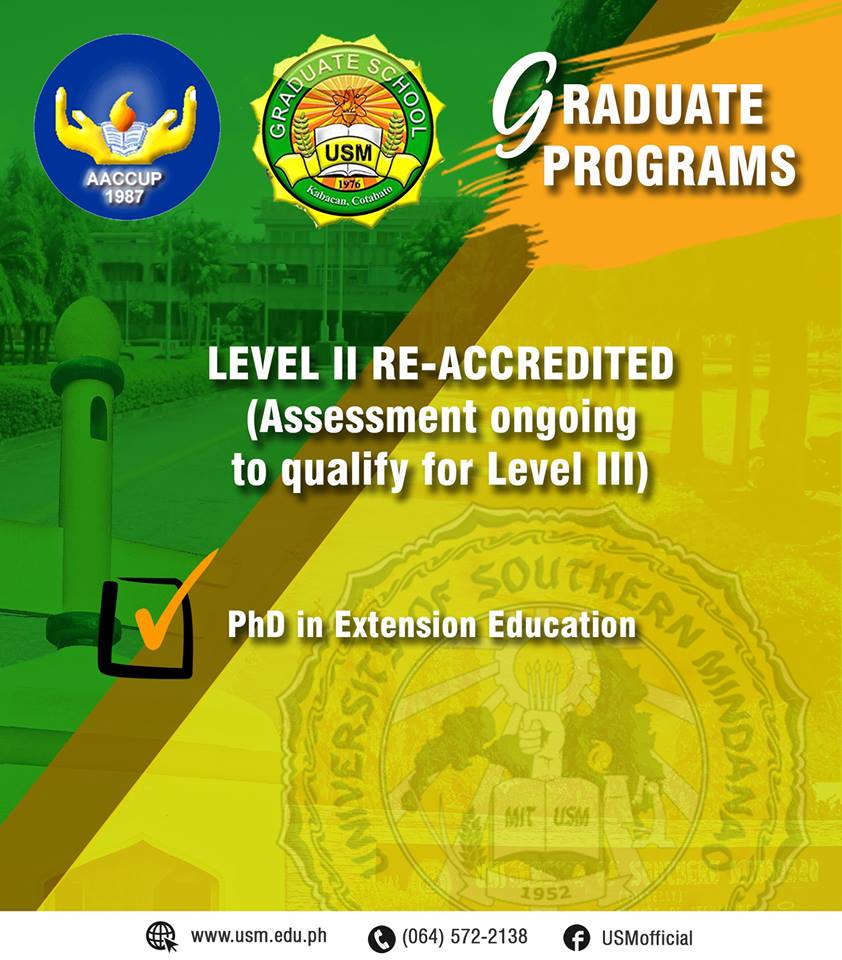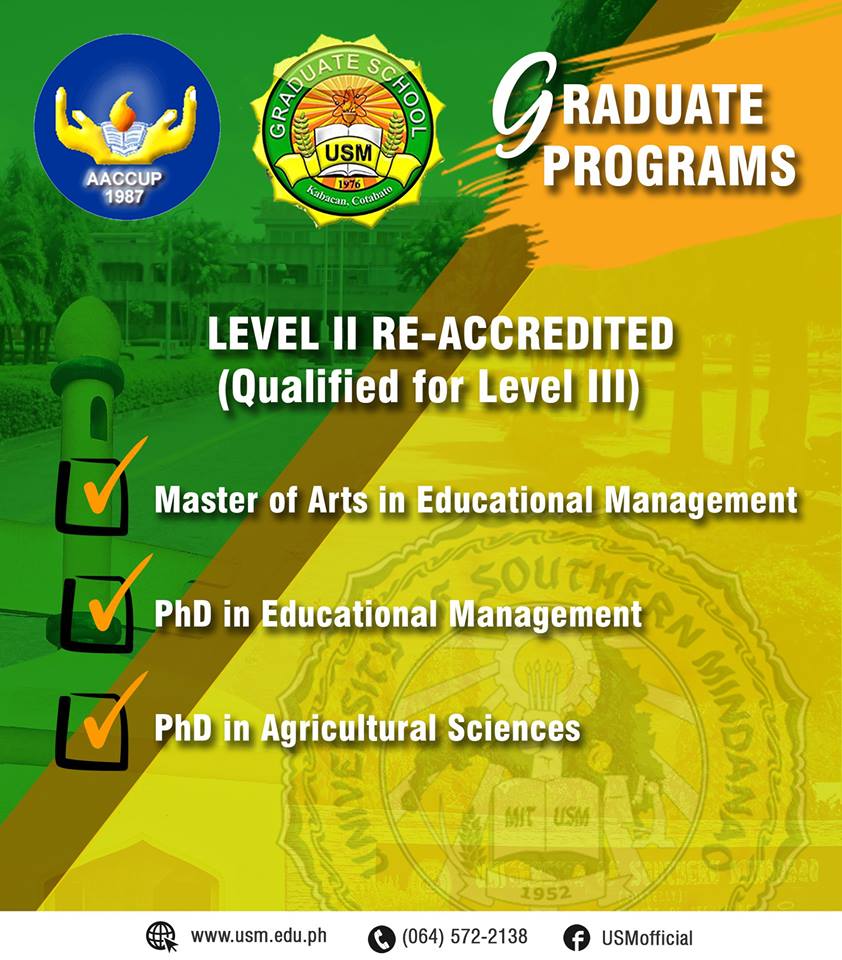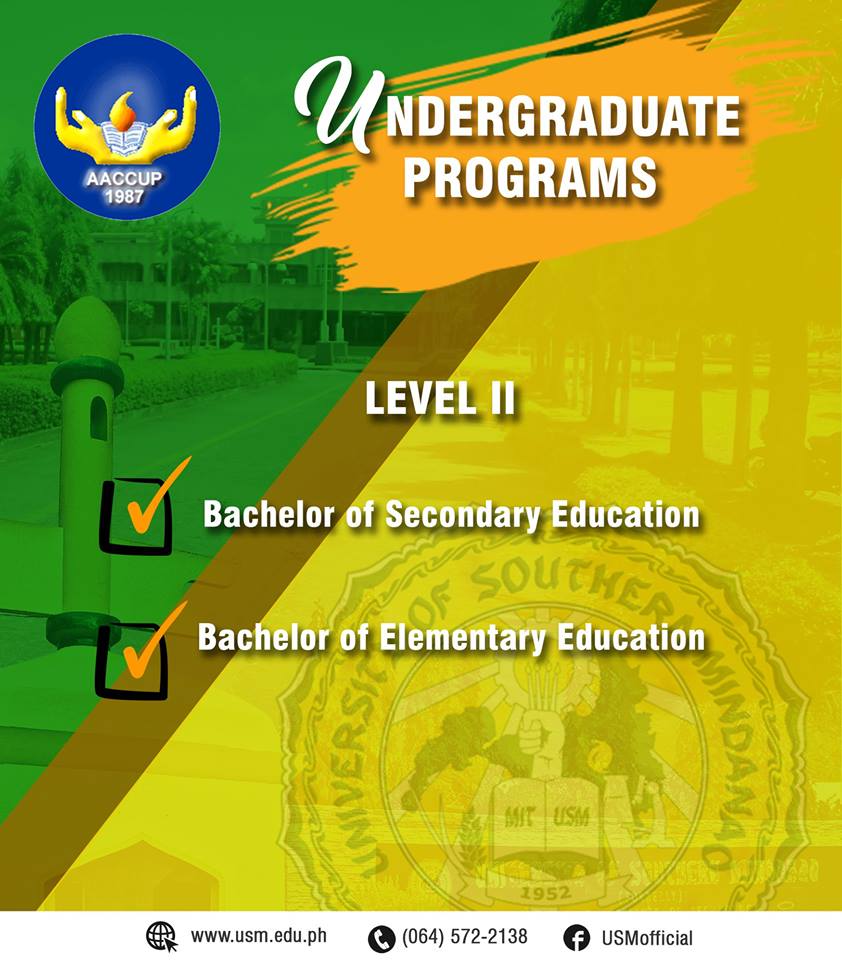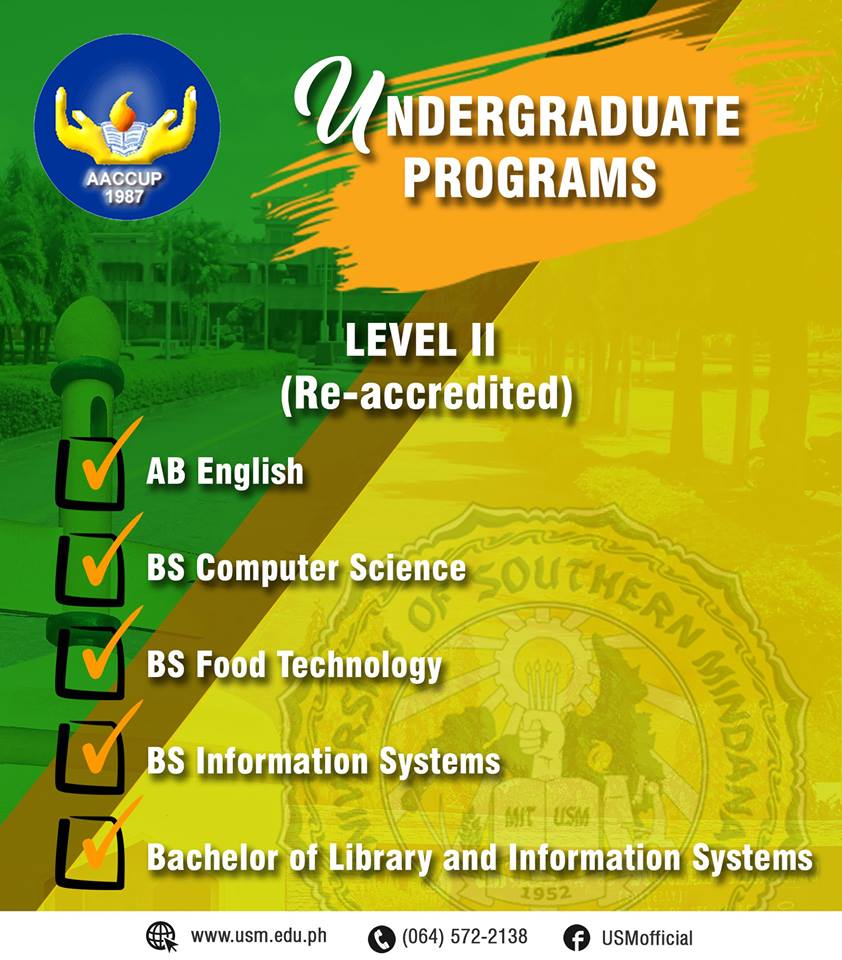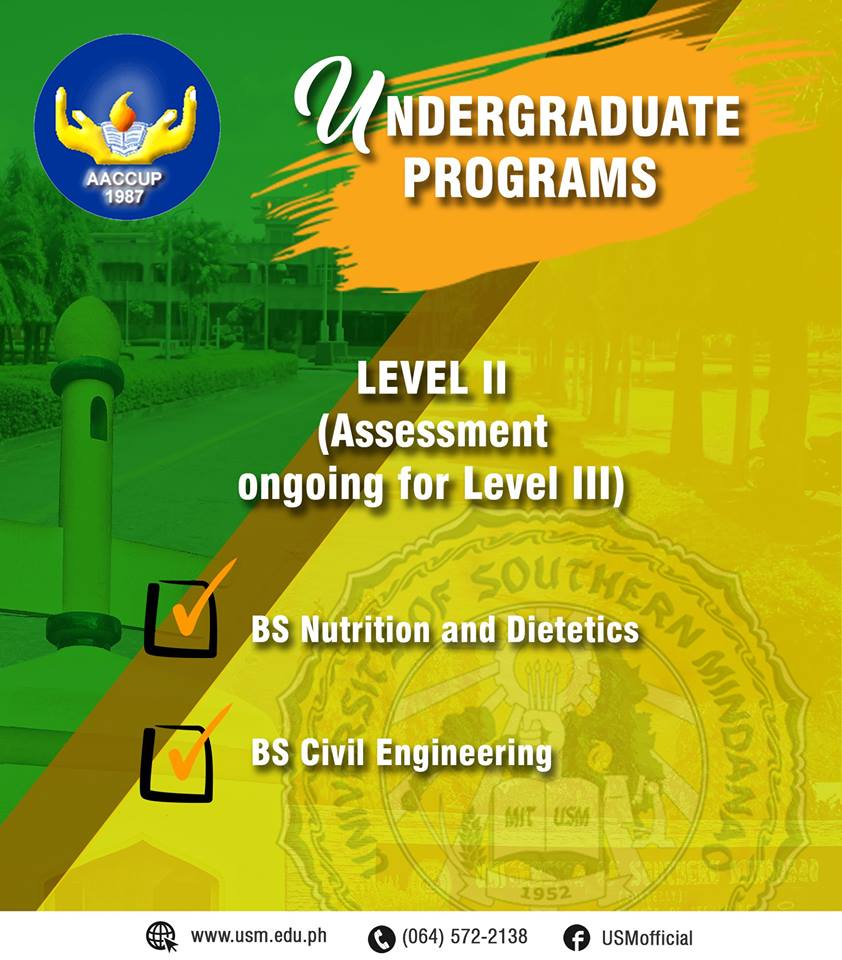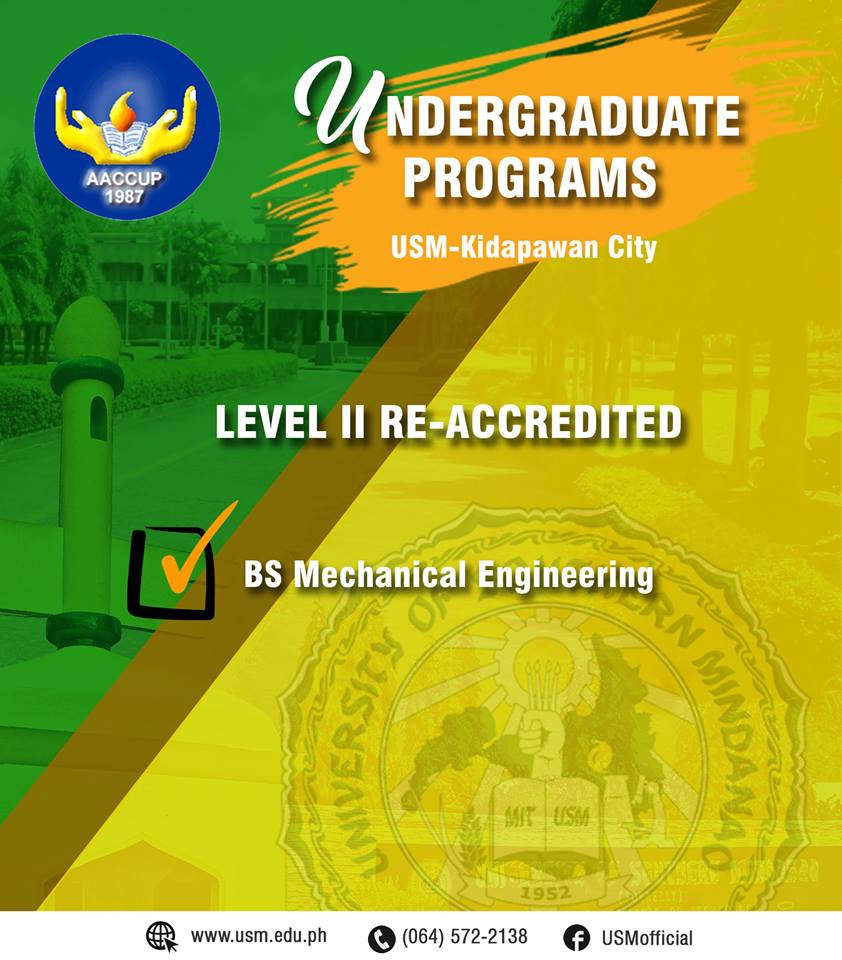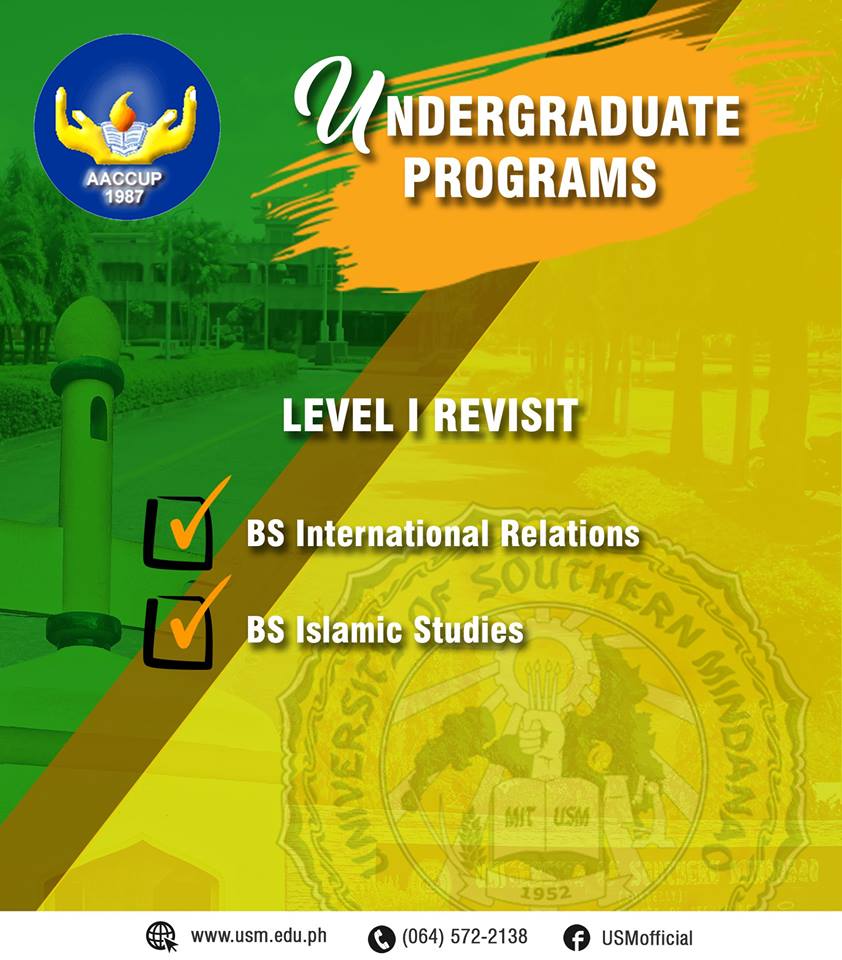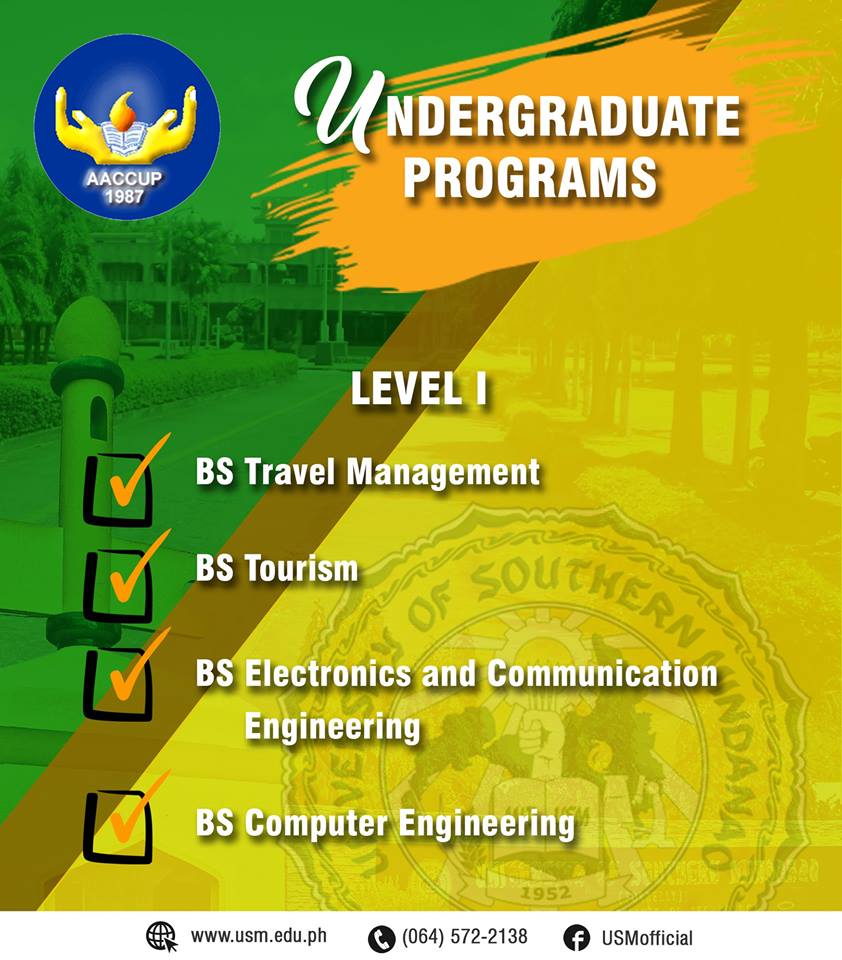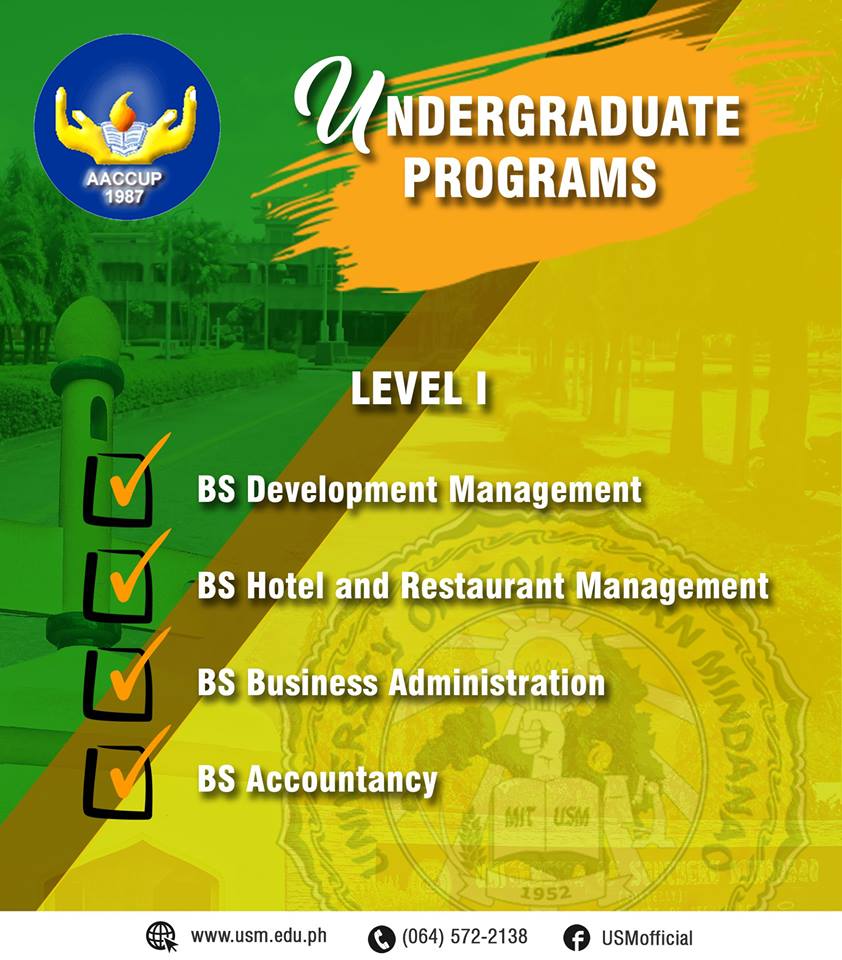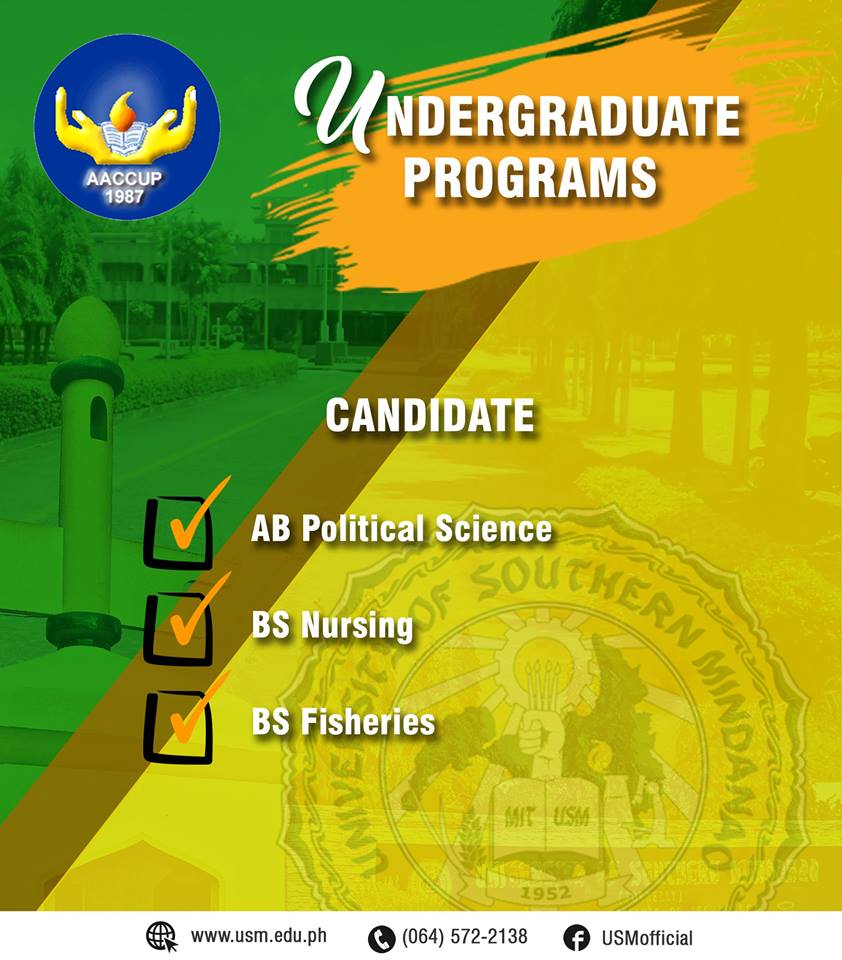 ---
The University of Southern Mindanao, as a premier university, is committed to provide quality instruction, research development and extension services and resource generation that exceed stakeholders' expectations through the management of continual improvement efforts on the following initiatives.