AWARDS | Read More
August 6, 2022
The University of Southern Mindanao is among the top 20 Universities in the Philippines. It registered at Rank 16 out of 366 Higher Education Institutions (HEIs)
[…]
ANNOUNCEMENTS | Read More
August 3, 2022
The Legal Education Board (LEB) has already approved the Juris Doctor offering of USM for School Year 2022 – 2023. To all prospective students, kindly wait
[…]
NEWS | More News
August 9, 2022
USM-KCC faculty Dr. Rowena V. Sosas, and students Edelyn A. Baluyot, Kristine Marie B. Narcida, Gloren C. Pobre, and Cearldy Paulette L. Salcedo won awards during the 4th International Convention Cum TESOL Conference
August 7, 2022
Paulette Sofia B. Laurente and Prof. Ronald Z. Pascual of the Department of Chemistry won 3rd place in the Best Scientific Poster Category of the 2022 Taiwan-Philippine Chemical Bilateral Symposium.
---
LINKS CENTER | More Links
---
Info
Graphics
The Infographics page of shows statistics related to the university.
Citizen's Charter
Systematic effort to focus on the commitment of the University.
---
---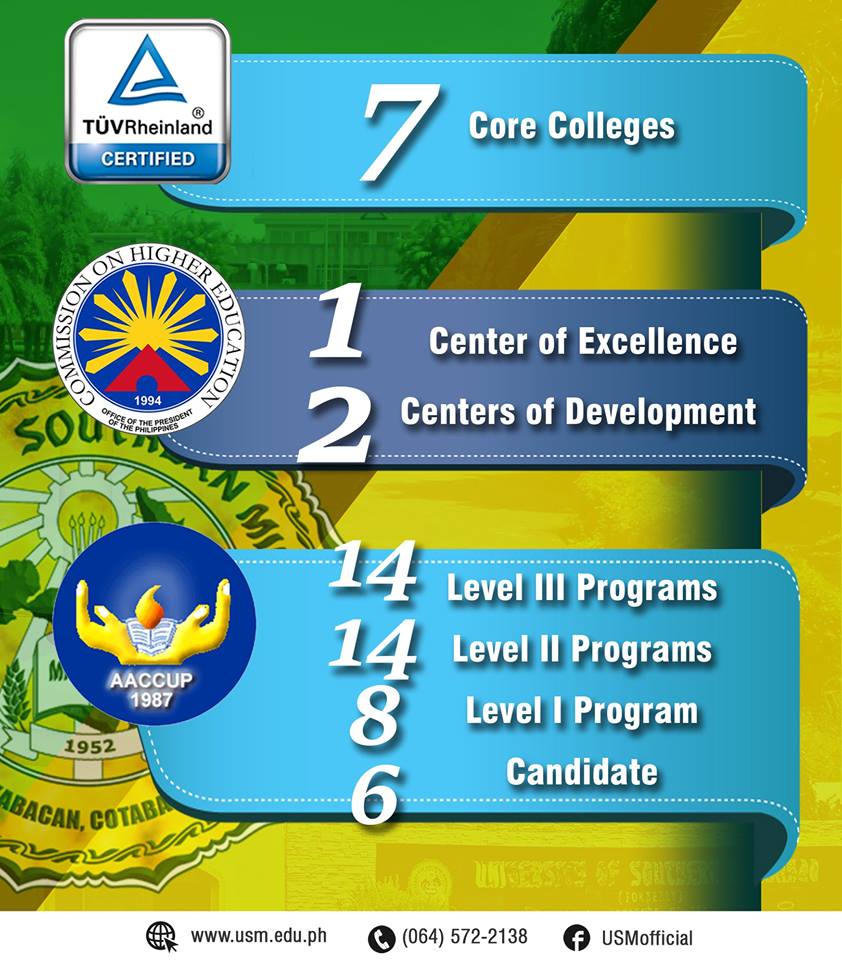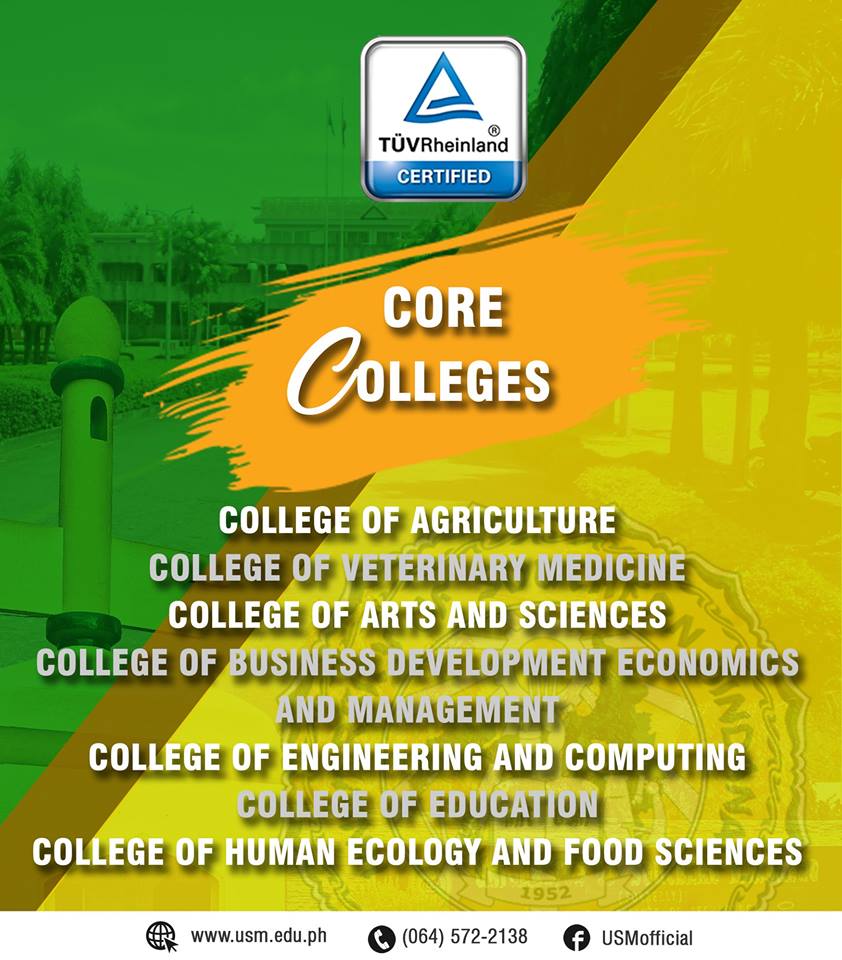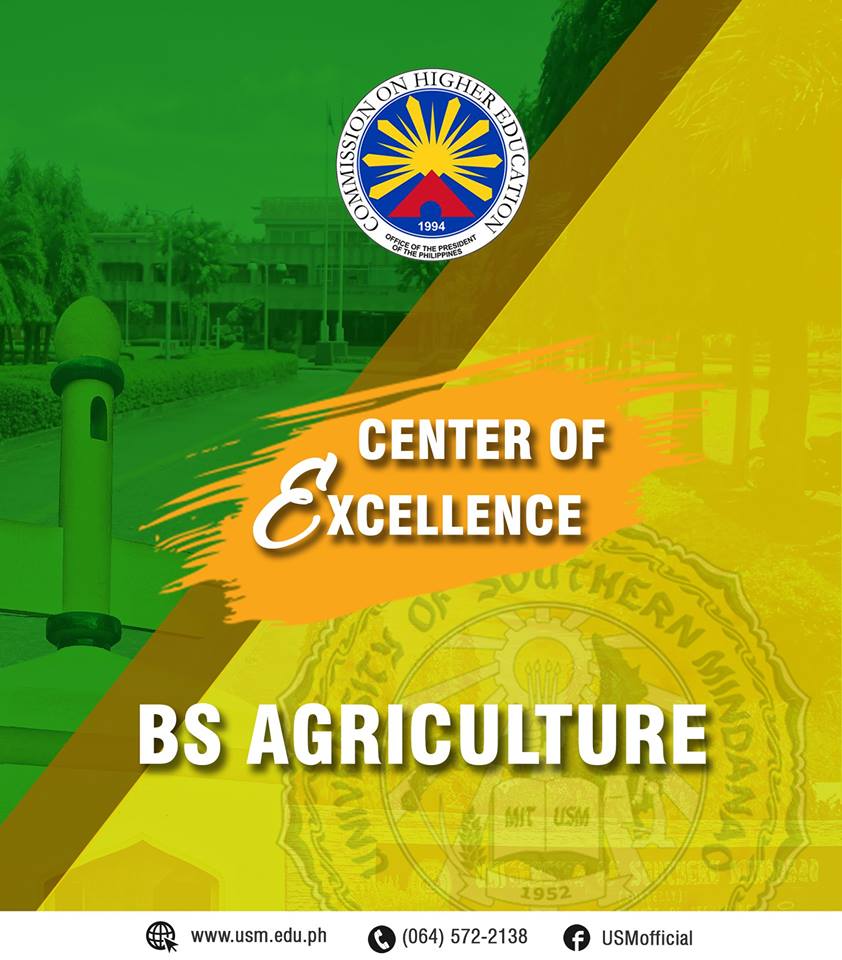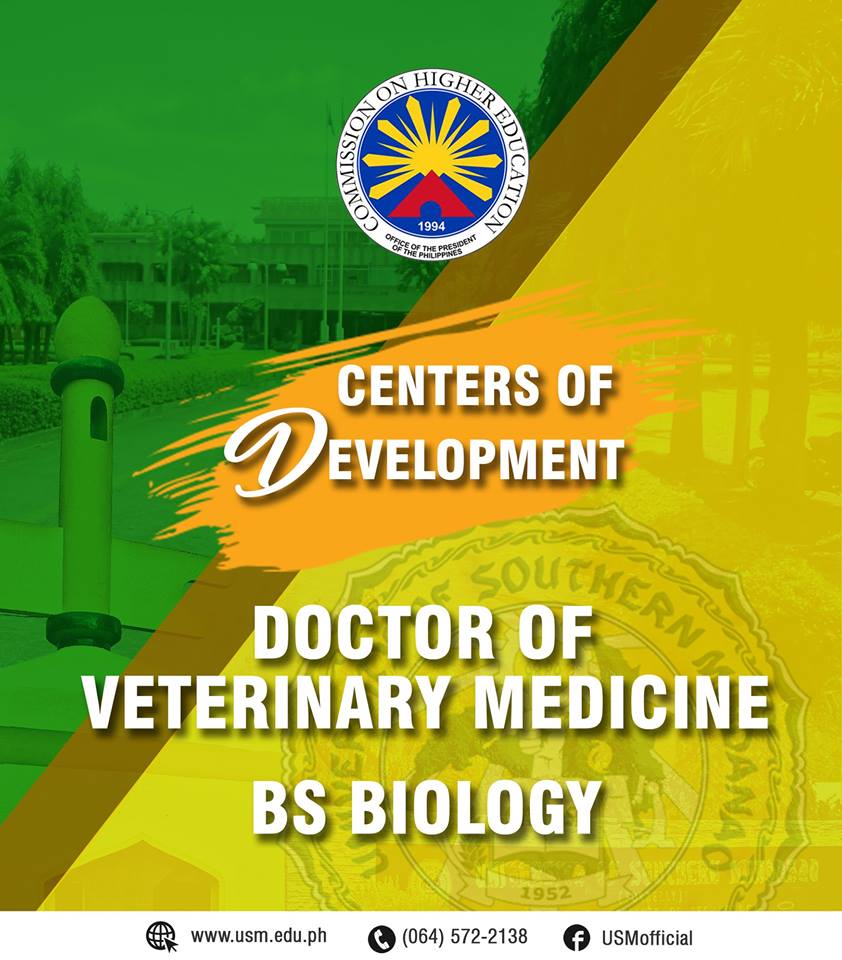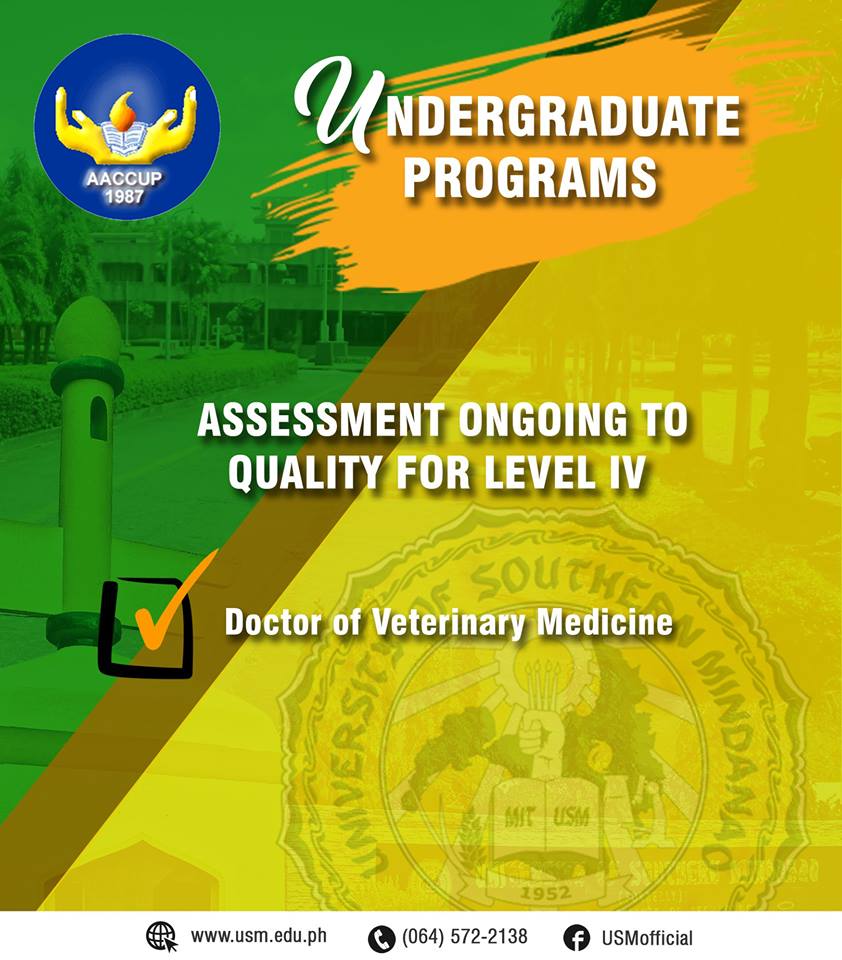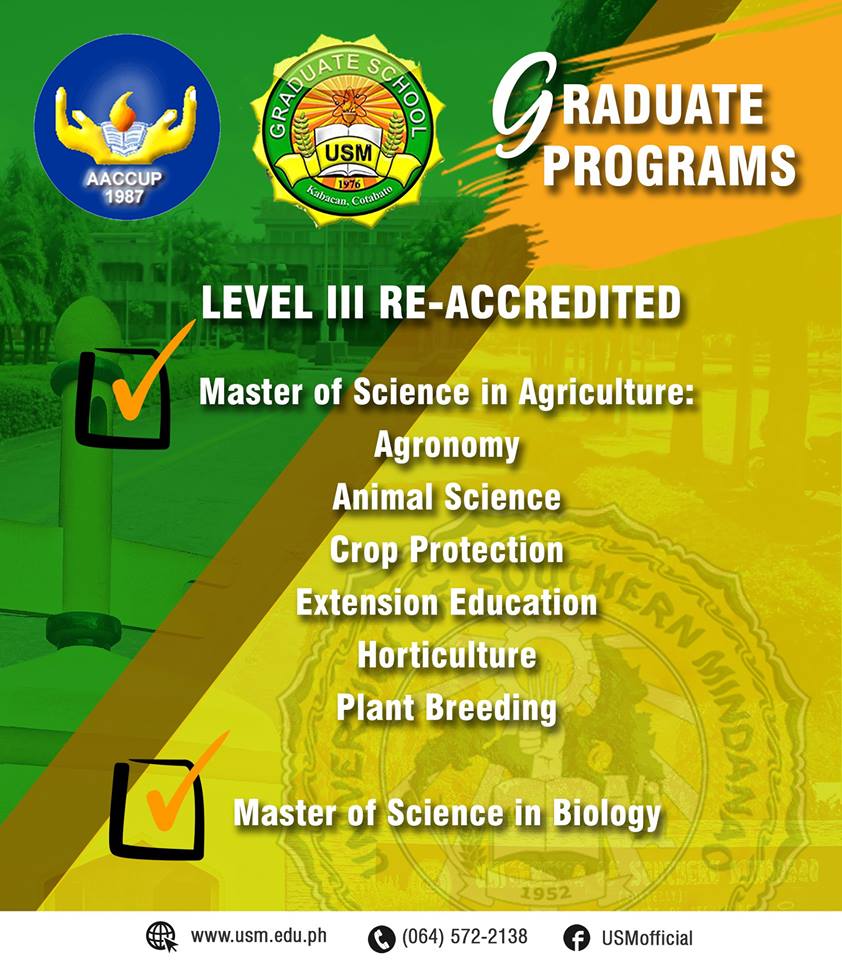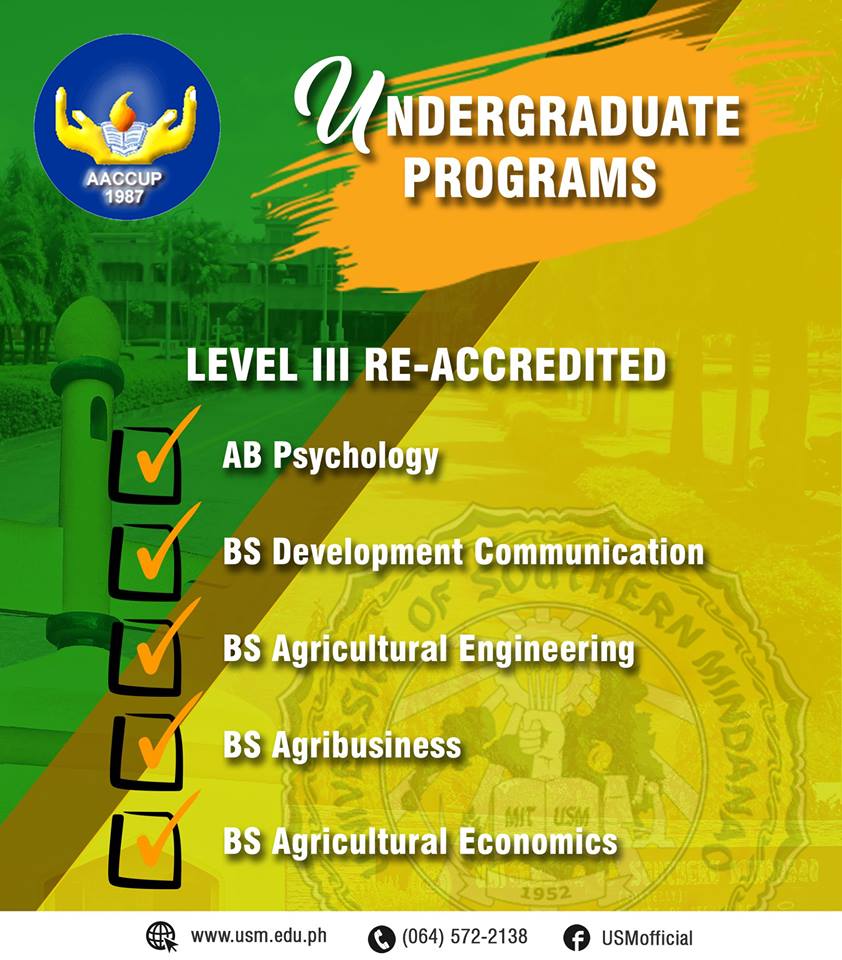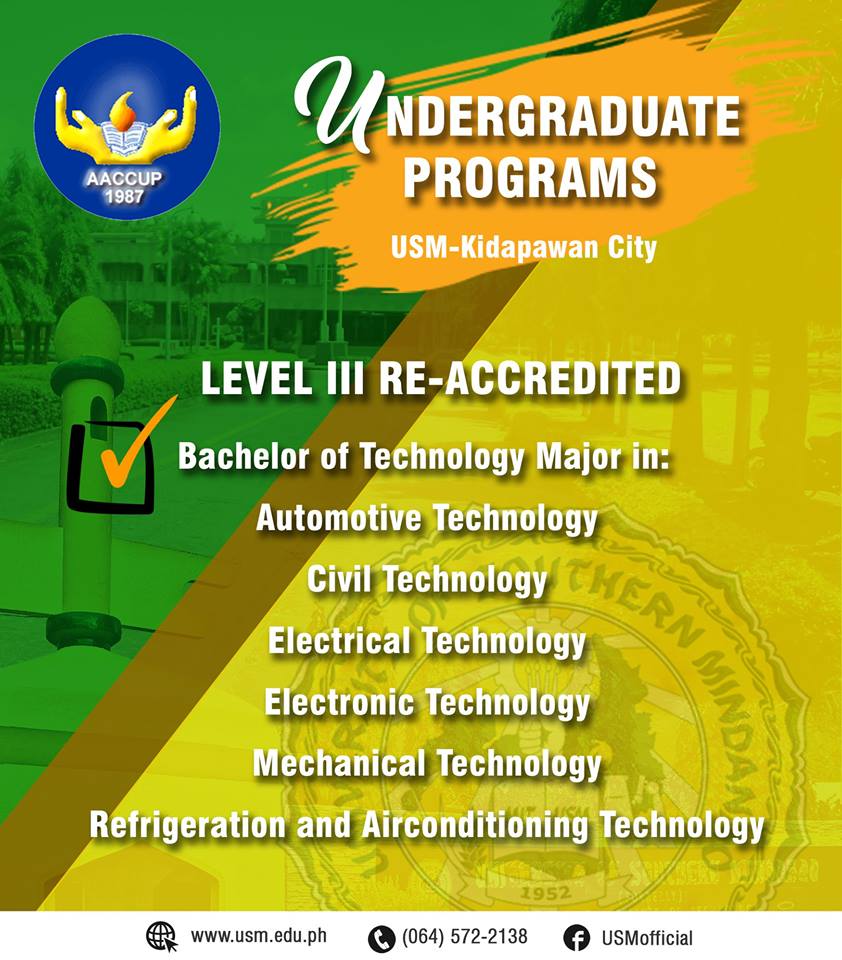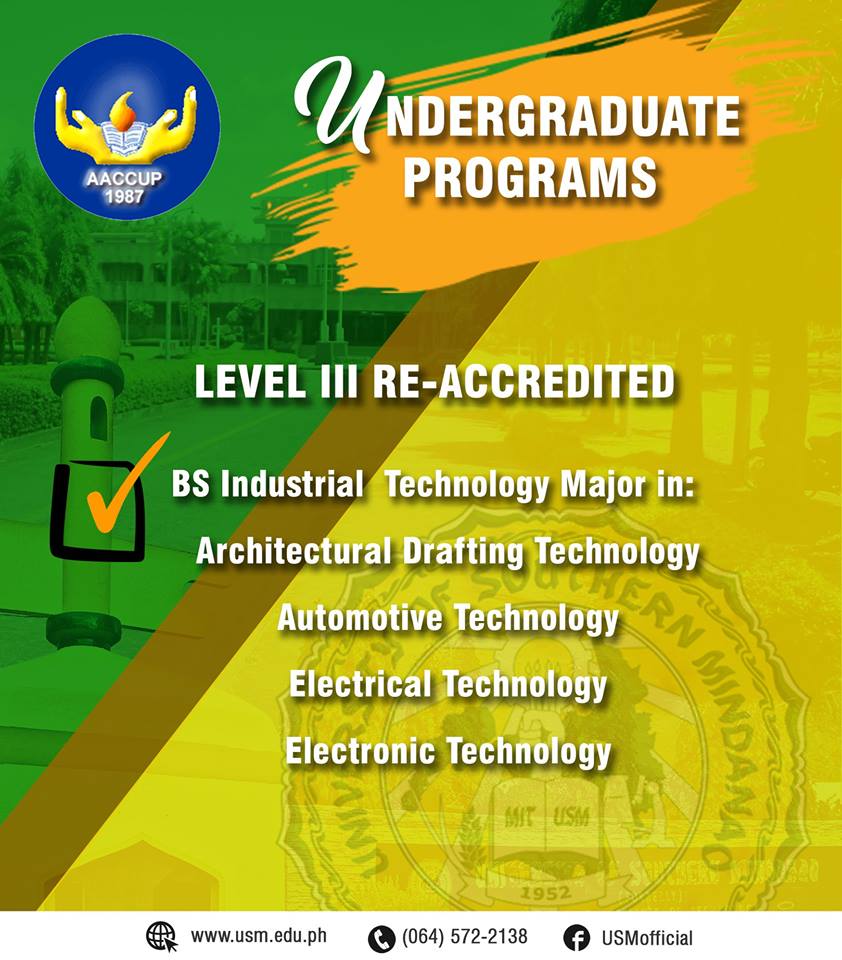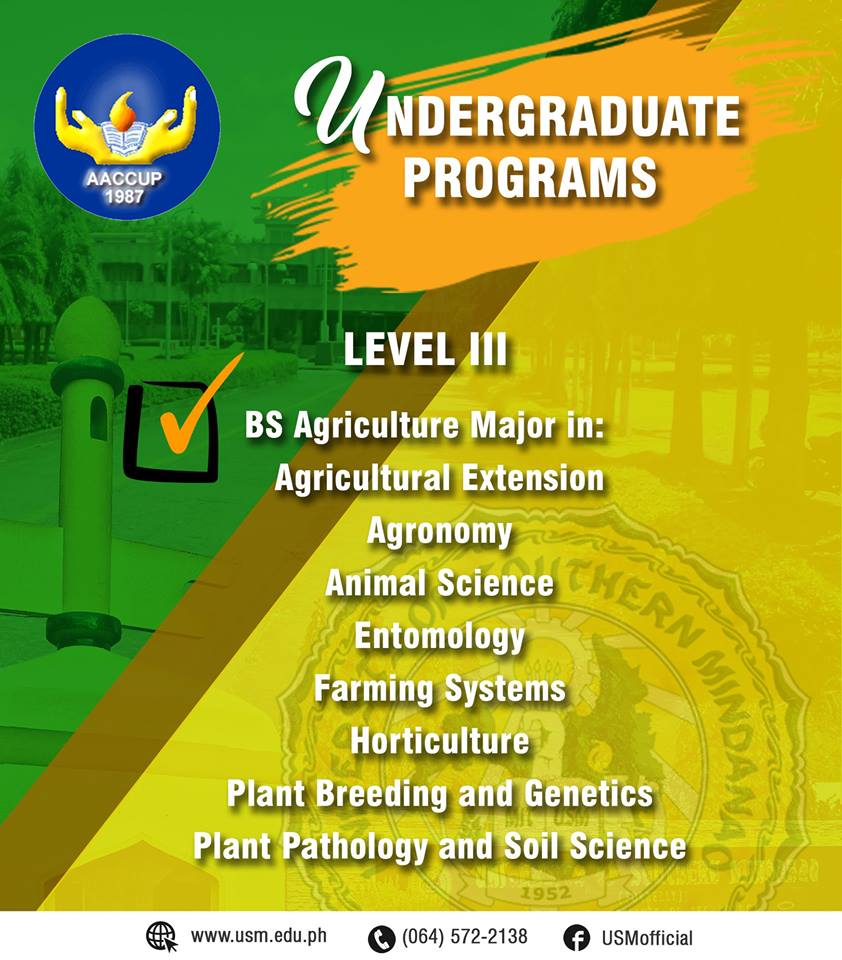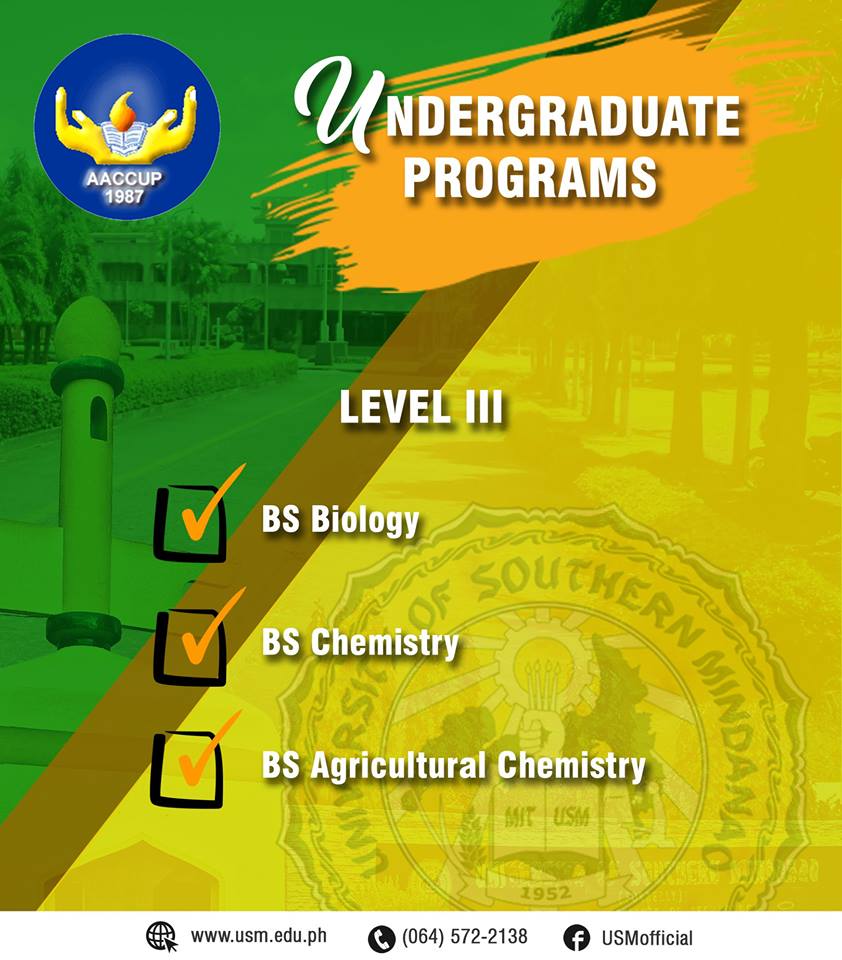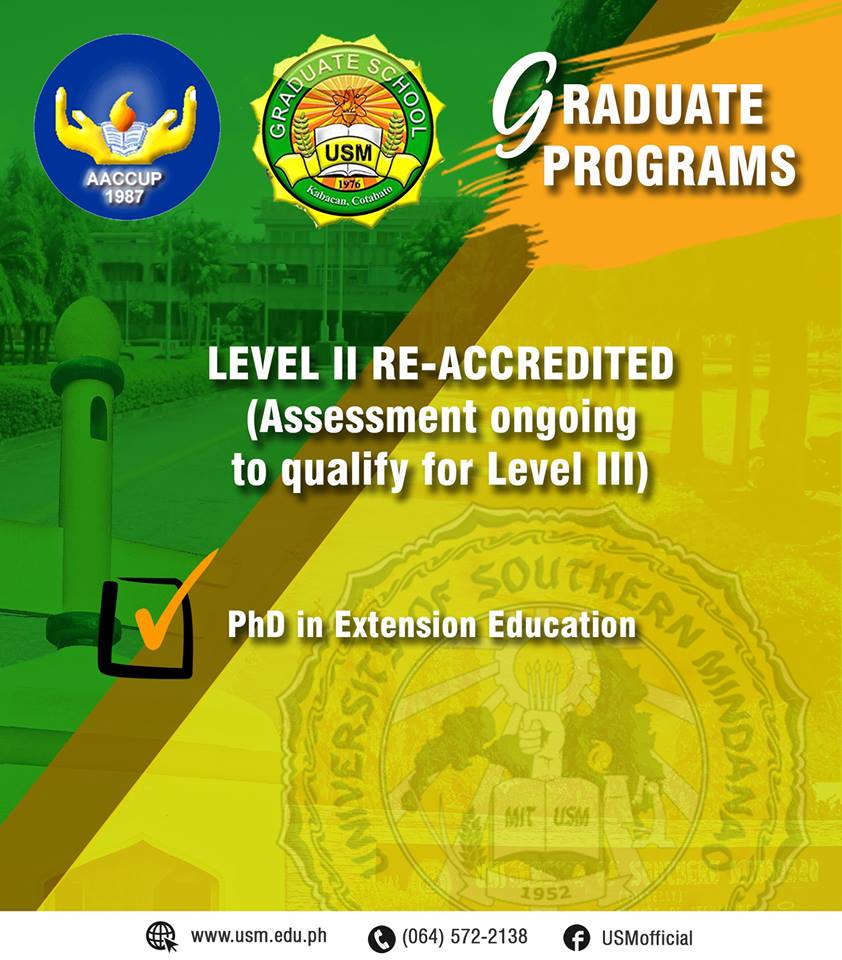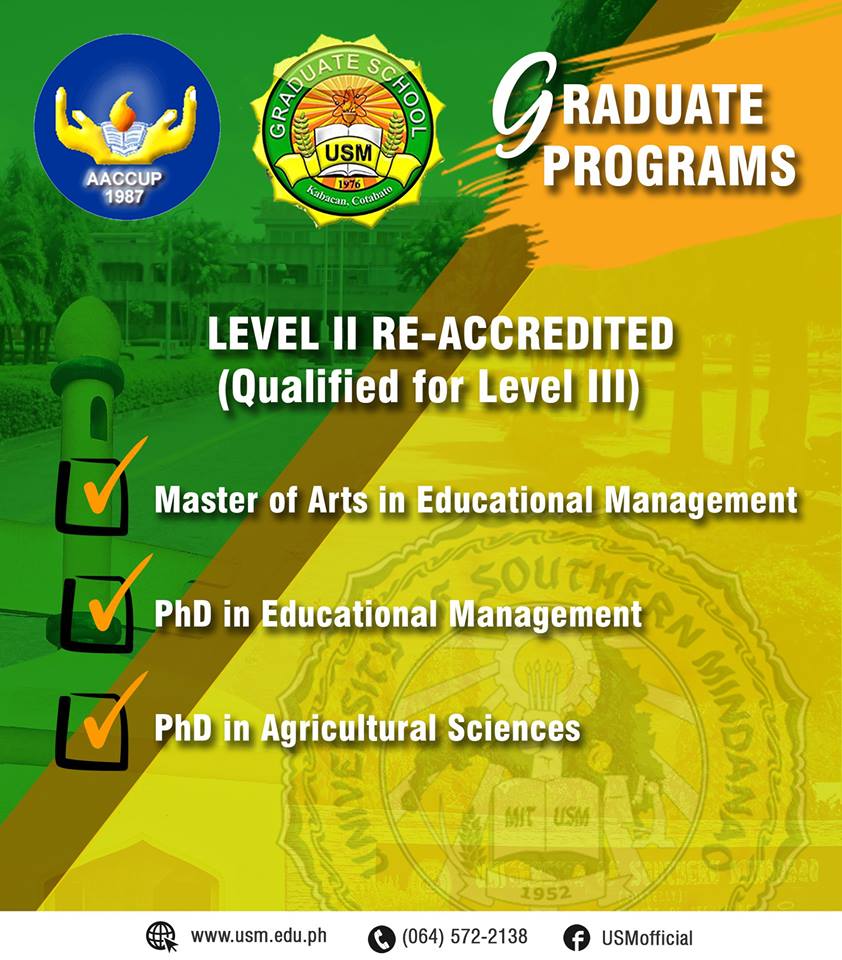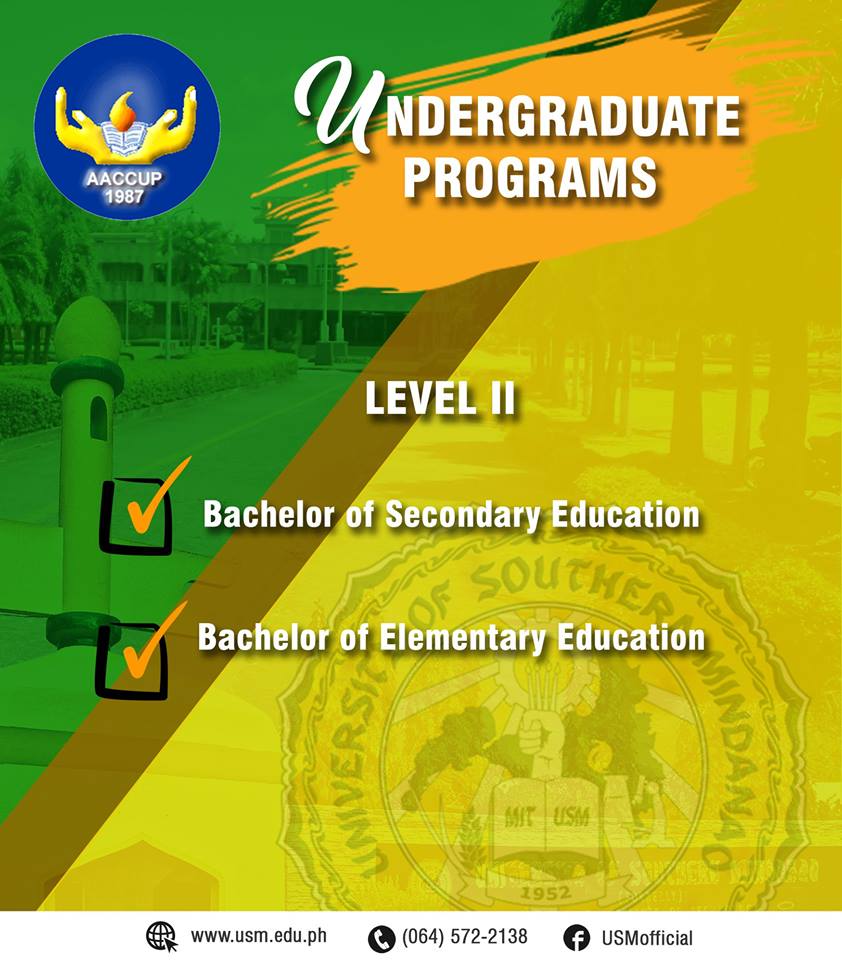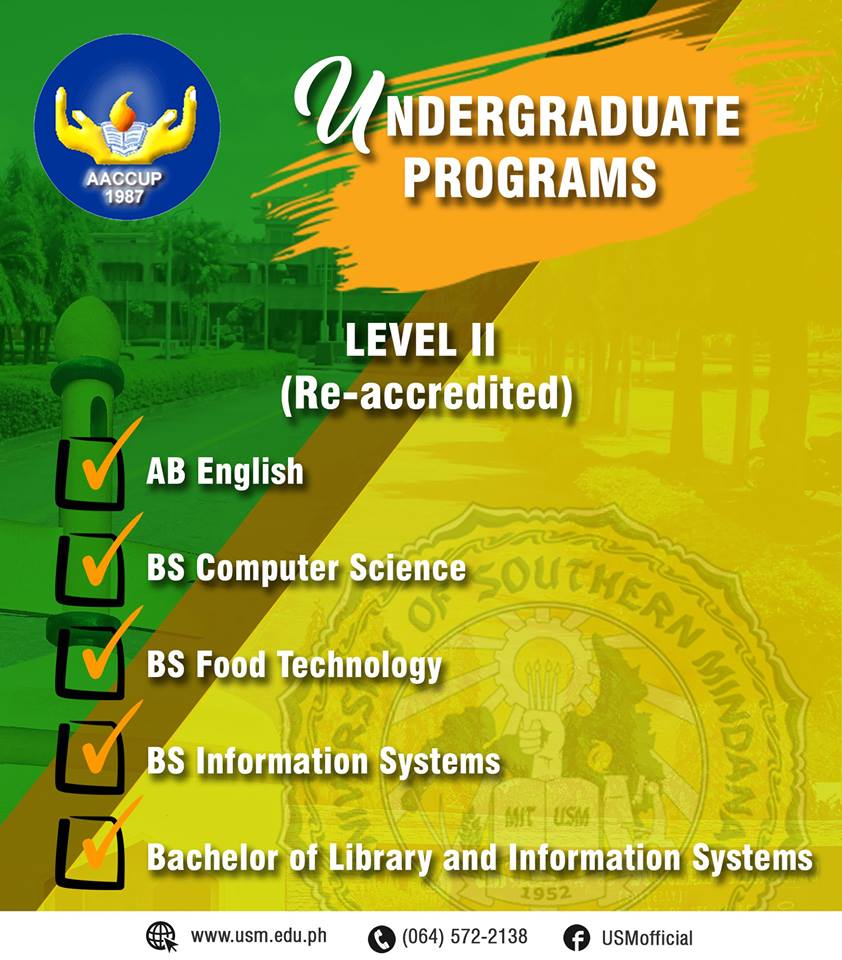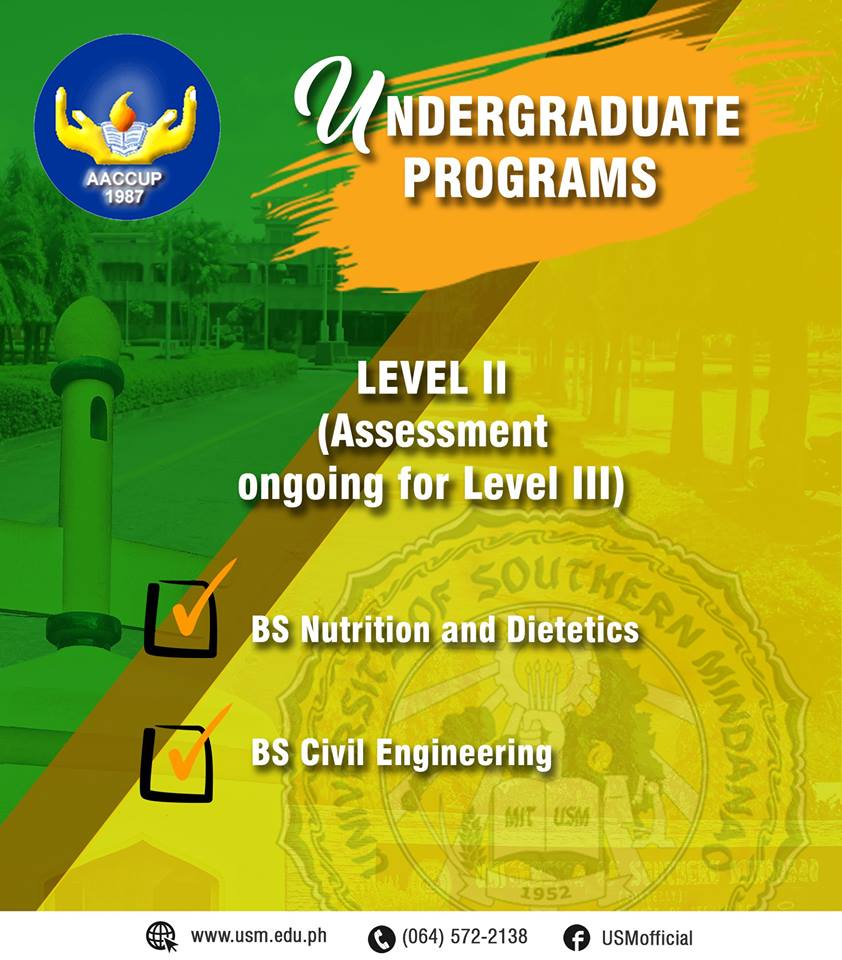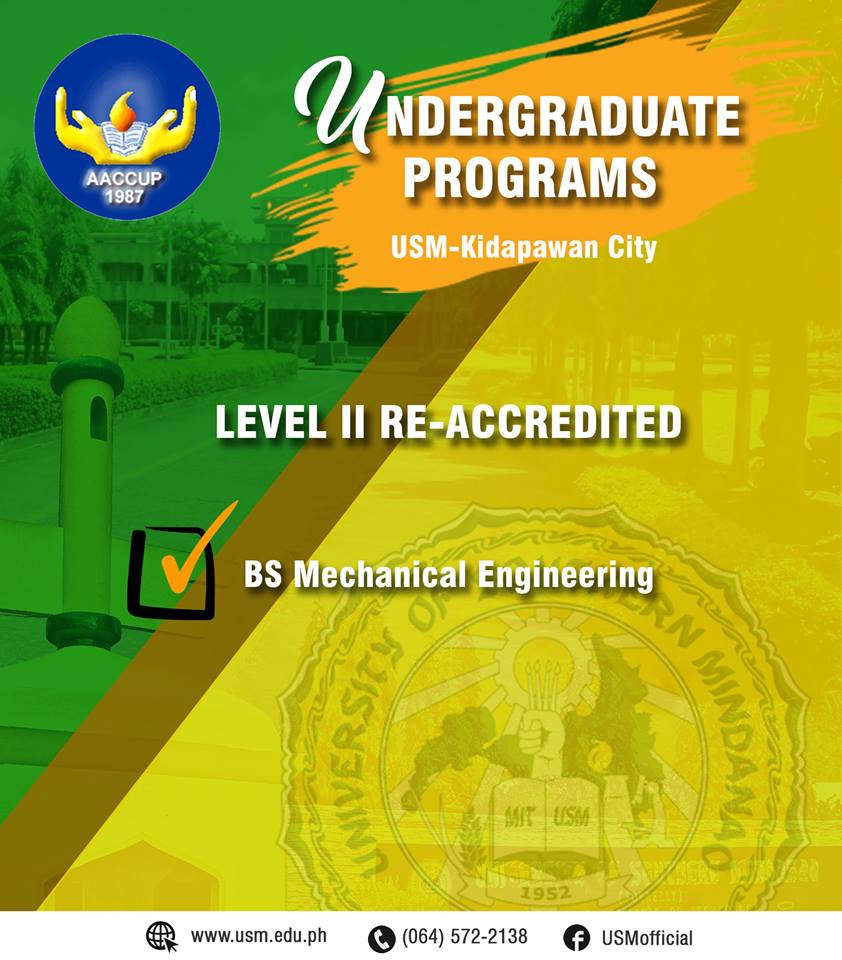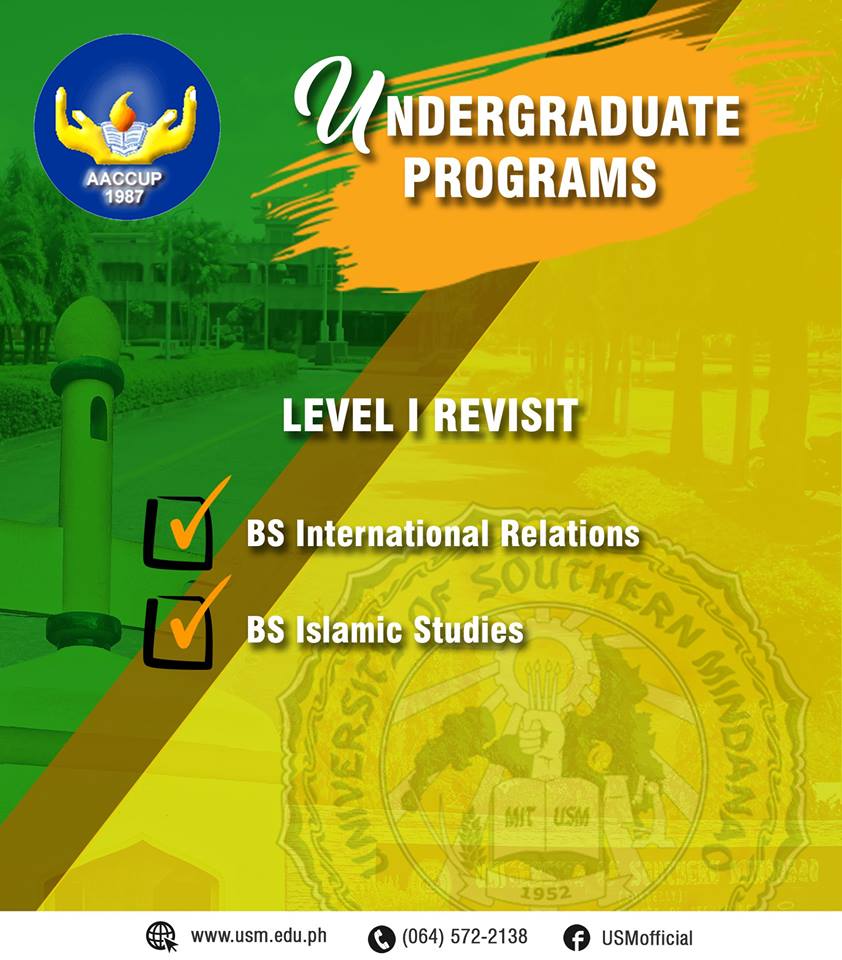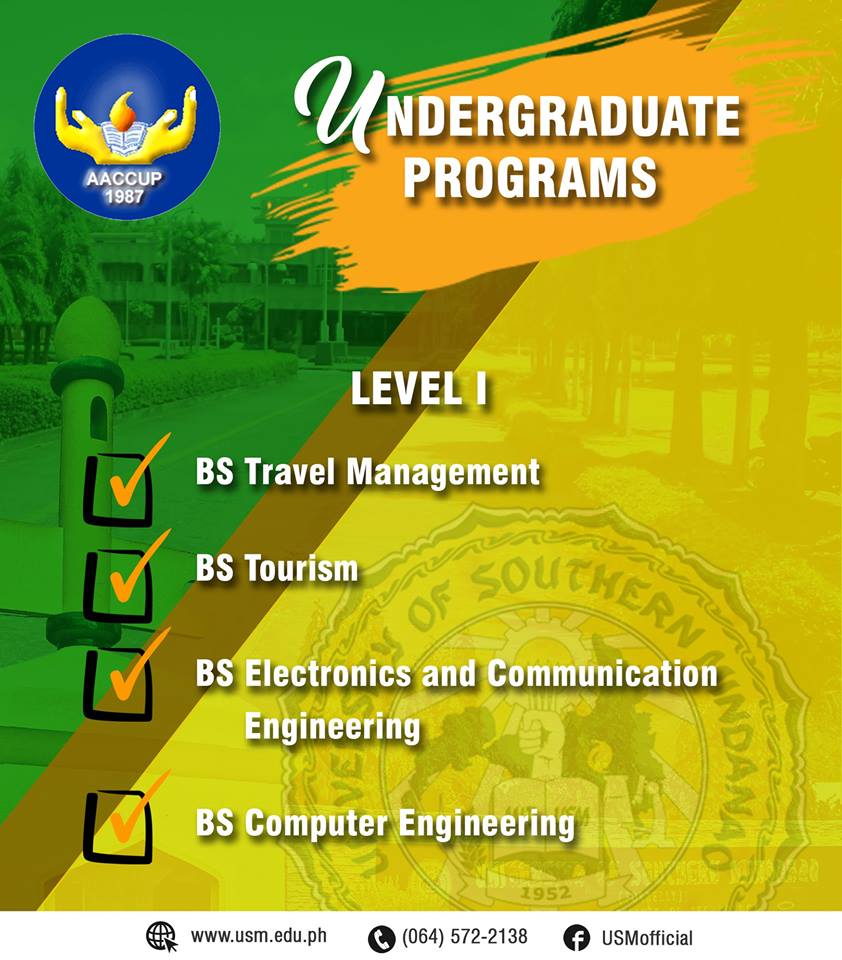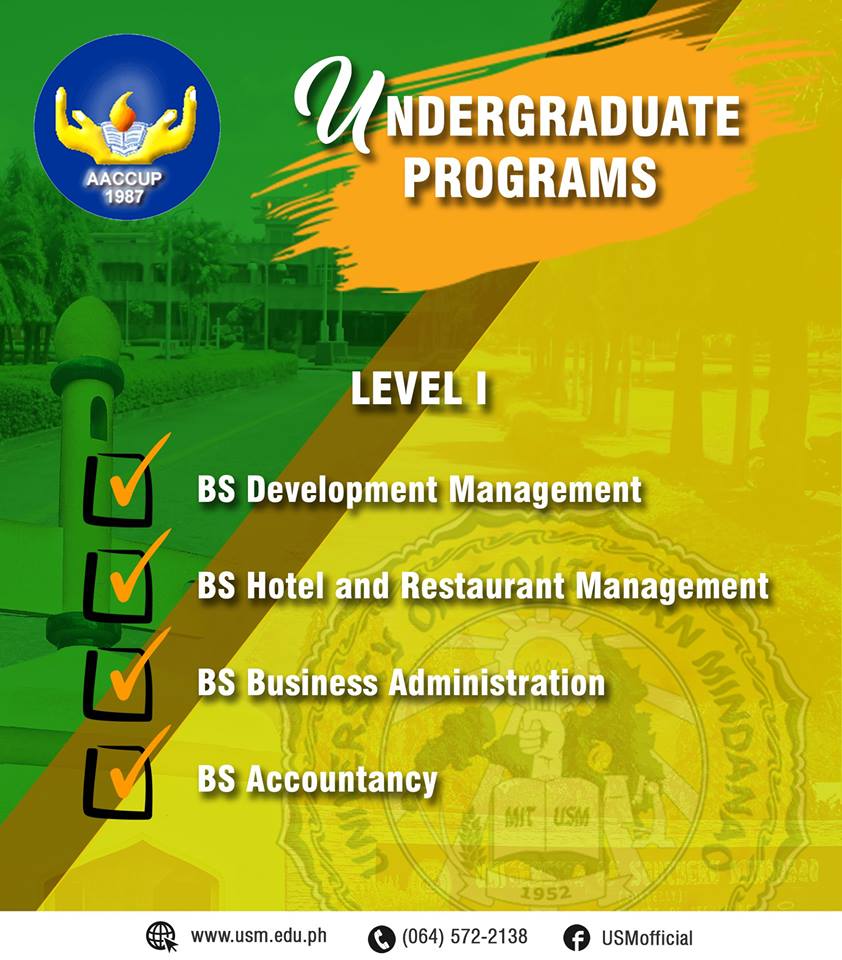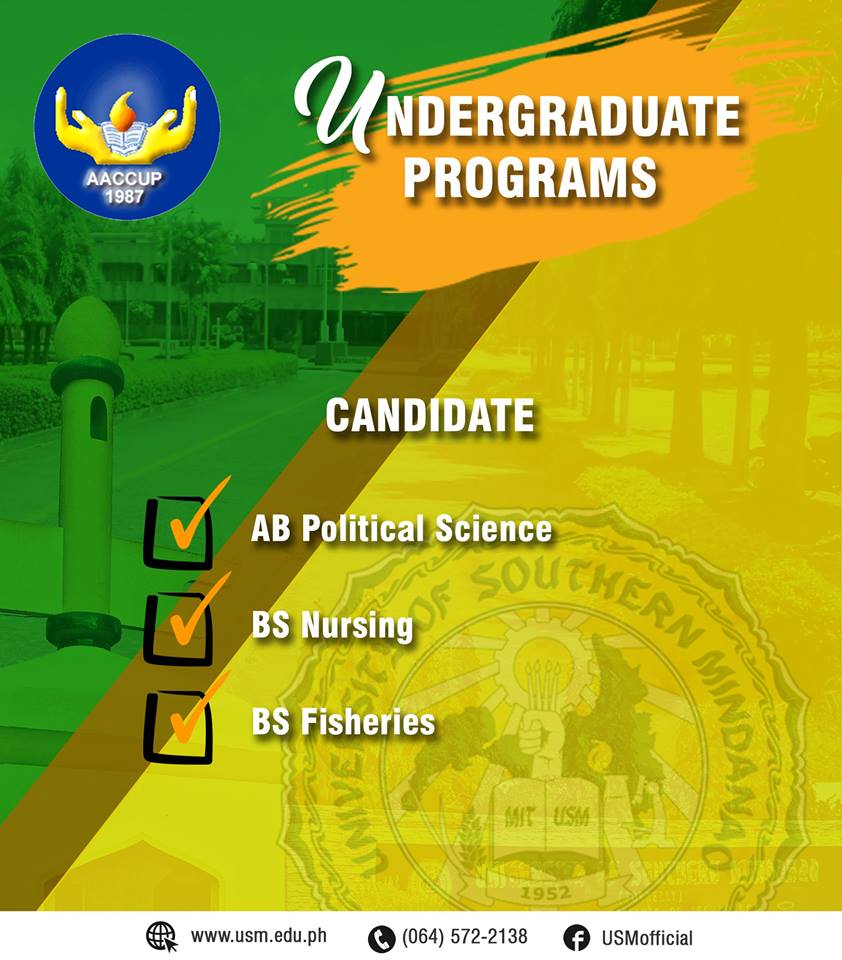 ---
The University of Southern Mindanao, as a premier university, is committed to provide quality instruction, research development and extension services and resource generation that exceed stakeholders' expectations through the management of continual improvement efforts on the following initiatives.