The University of Southern Mindanao is now recognized as one of the Mikrotik Academies in the Philippines. Being part of the Mikrotik Academy means that USM can offer Mikrotik Certified Network Associate (MTCNA) course to interested students for free.
Mikrotīkls SIA, known internationally as Mikrotik, is a computer networking equipment manufacturing company based in Latvia. Mikrotik also produces software for data network management purposes (MikroTik.com).
Aside from offering MTCNA for free, USM will also be a beneficiary of 20 units of RB941 networking laboratory equipment for training purposes for free. The training can also be integrated in Computer Science, Information Systems, Computer Engineering, and Electronics Engineering curricula in the College of Engineering and Information Technology (CEIT) so that students may have the chance to earn their Mikrotik certification.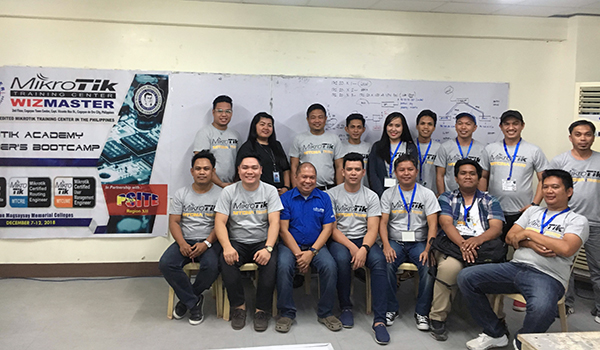 The University became a training academy after Prof. Eugene G. Ranjo was recognized as Mikrotik Academy trainer on December 7-13, 2018 bootcamp. He was also recognized as Mikrotik Certified Network Associate (MTCNA), Mikrotik Certified Routing Engineer (MTCRE), and Mikrotik Certified User Management Engineer (MTCUME). Engr. Roy L. Pamintalan, a Mikrotik Certified trainer and Mikrotik Certified Academy trainer, served as the resource speaker and trainer for the said bootcamp.
Written By Melecio A. Cordero, Jr., UICTO