The Philippine Society of Animal Science (PSAS) recently conducted its 59th PSAS Scientific Meeting and Annual Convention last October 18-19, 2022, via zoom. The theme for the event, "Inclusive Growth of the Livestock and Poultry Industry through Future-ready S&T innovations", aims to exchange up-to-date information on scientific developments and trends in veterinary medicine and animal science. It also aims to address urgent issues of the community and the animal industry and is a venue for intellectual minds to discuss pertinent matters on the members' interest and current professional demands.
Immediately after the Annual Scientific Conference, via zoom, Dr. Cañolas took an oath of loyalty as the new PSAS Governing Council member last October 20, 2022.
Dr. Cañolas is the current Director of the Extension Services Office and an invited evaluator for the annual PSAS scientific paper presentation on Genetics and Animal Breeding. During the election for PSAS Governing Council, she outranked seven other nominees for the said position and became part of the five newly elected PSAS Governing Council members.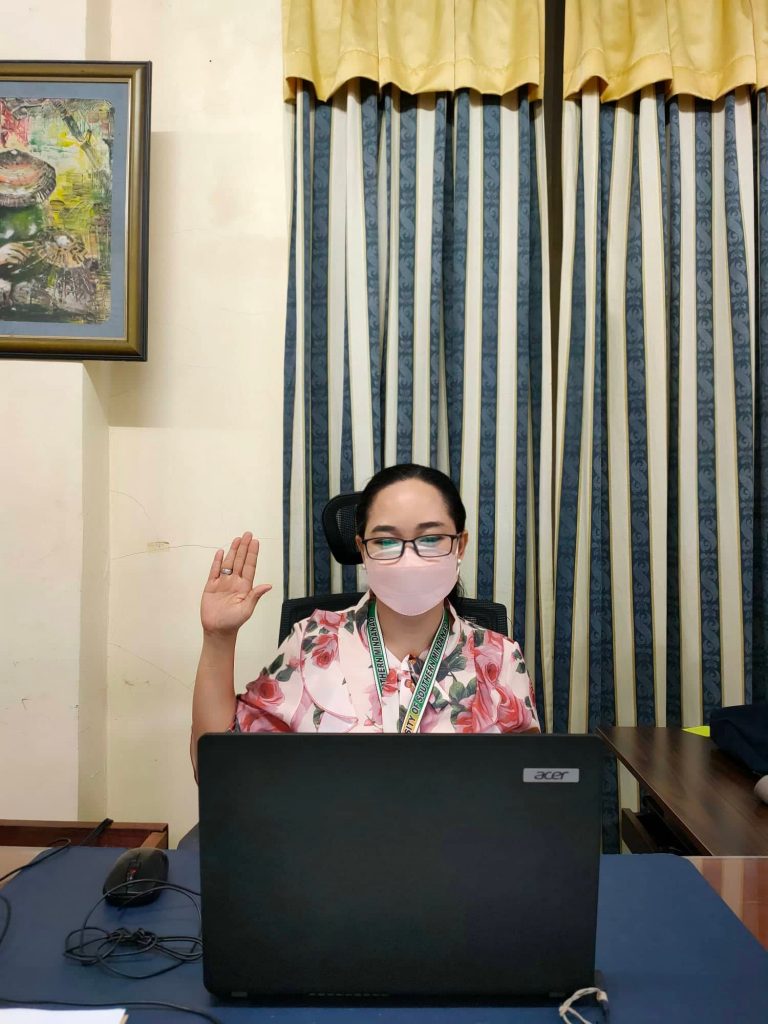 DMBarro/ JMBangoy