The Department of Science and Technology- Science Education Institute (DOST-SEI), together with DOST-Region XII, conducted an ocular visit and evaluation for the "Science and Technology Regional Alliance of Universities for National Development for Niche Centers in the Regions for R&D (NICER) Program (STRAND-N)". Thirteen (13) graduate degree programs of the University of Southern Mindanao Graduate School were evaluated on April 25, 2023.
The identified graduate degree programs were evaluated based on the following criteria: (1) Program, (2) Students, (3) Faculty, (4) Research, and (5) Resources. The technical working group (TWG) is composed of 11 experts from DOST and the Academe namely, Engr. Albert G. Mariño (Deputy Director-SEI), Prof. Fortunato T. de la Peña (SEI Consultant & Former DOST Secretary), Engr. Sammy P. Malawan (DOST-XII Regional Director), Dr. Portia G. Lapitan (Former Vice Chancellor for Academic Affairs-UPLB), Dr. Ronnalee N. Orteza (Campus Director- Philippine Science High School – Ilocos Region Campus), Dr. Leticia V. Catris (Former Deputy Director, SEI & former Professor- Philippine Normal University, Dr. Allan B. Siano (Supervising SRS and OIC, Crops Research Division- PCAARRD), Dr. Edwin C. Villar (Former Deputy Executive Director for R&D- PCAARRD), Dr. Edgar Lapong (Professor- MSU Gensan) and Dr. Lynn Esther Rallos (Professor- MSU Gensan)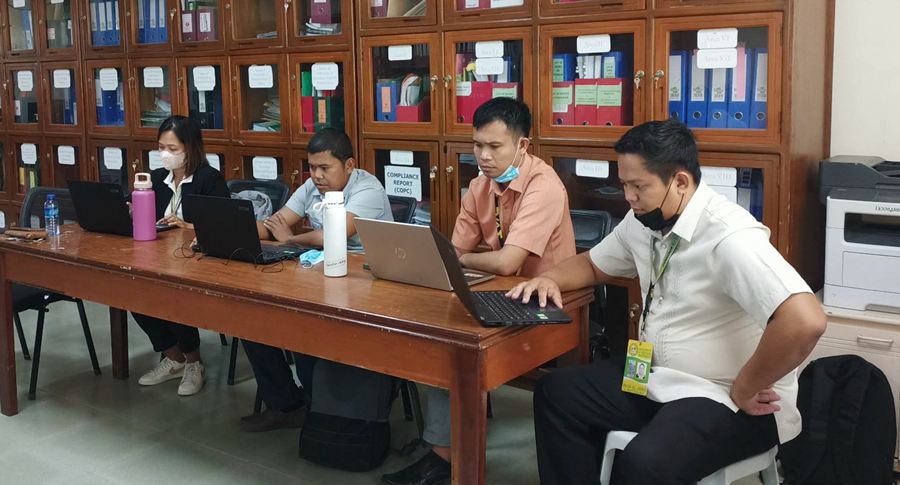 Based on the result of the evaluation, 10 graduate degree programs were recommended for STRAND Level 2 including MS Plant Breeding, MS Crop Protection, MS Agronomy, MS Horticulture, MS Animal Science, MS Agricultural and Biosystems Engineering, MS Biology, MST Biology, MST Mathematics, and PhD in Mathematics Education. MST Chemistry was also recommended for STRAND Level 1.
The University of Southern Mindanao Graduate School, in its thrust to provide quality and relevant education, will continue to endeavor in enhancing its capacity as delivering higher education institution in the region and in the Philippines.