A resident of Bual, Tulunan, Cotabato and an alumna of University of Southern Mindanao is now reaching for the stars and on her way to build what is supposed to be the country's newest locally made satellite.
Lorilyn P. Daquioag graduated from University of Southern Mindanao in 2010 with the degree in BS Computer Engineering. Months after her graduation, she landed her first job as Process Engineer at NIDEC Philippines Corporation in Sta. Rosa, Laguna. A year later, she became a Quality Control Engineer at Mitsuba Philippines Corporation II in Dasmarinas, Cavite where she was assigned to conduct audit based on the ISO standards and prepare control plan, monthly reports and improvement plans, among others.
In 2014, she came back to USM as Instructor 1 at the Kidapawan City Campus where she taught Programming focused on C++ Language, Calculus, Physics, Engineering Economy, and Thermodynamics. She then transferred to University of Immaculate Conception, Davao City in 2015 where she taught for 2 years.
In 2018, she worked as Software QA Engineer-Analyst at Segworks Technologies Corporation, Davao City where she served as team leader and created control plans, design, analysis, and mock-up for new projects, and developed systems, software tools, and applications to name a few.
At present, she is a student researcher at STAMINA4Space/PHL-Microsat at the University of the Philippines, Diliman, Quezon City where she is also taking her MS in Electrical Engineering (Nanosatellite Development). To be among the few engineers and scientists chosen for the project, she takes part in building subsystem for nanosatelite; developing the on-board computer of Maya-3 and Maya-4; and executing analysis and performing simulations to ensure the reliable performance of the satellites.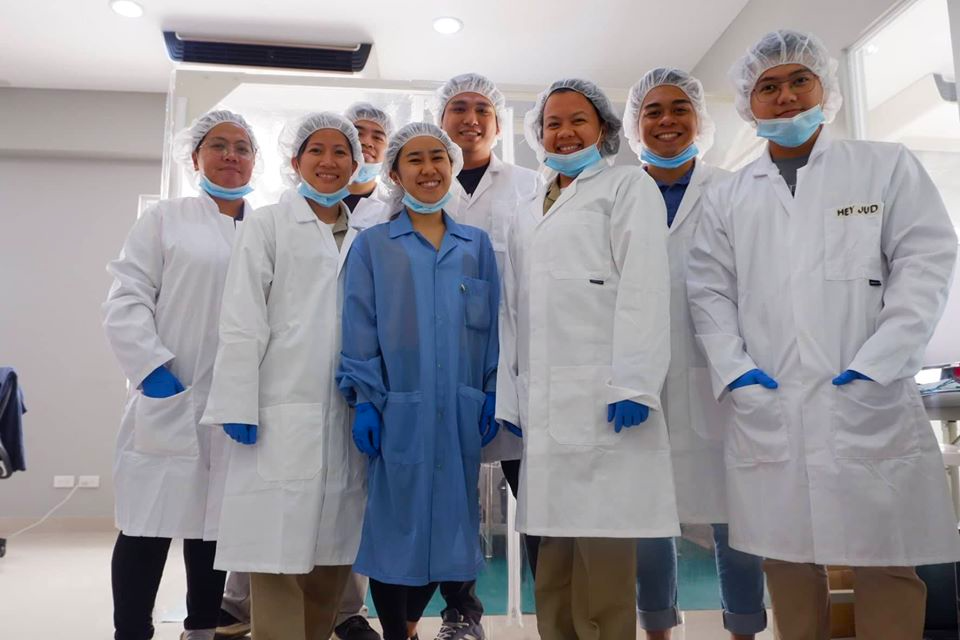 The Sustained Support for Local Space Technology and Applications Mastery, Innovation, and Advancement (STAMINA4Space) Program is a space technology program by the Philippine government. It is considered as the successor program to the Philippine Scientific Earth Observation Microsatellite (PHL-Microsat) program, a cooperation between the Philippine government and Japanese universities to develop microsatellites.
Funded under the Department of Science and Technology, the program aims to use the results from the PHL-Microsat program to further research and develop small satellite technology capability in the country.
Born on November 10, 1987 at Kulaman, Senator Ninoy Aquino, Sultan Kudarat, Daquioag is now a mother and an engineer. "My goal now as a mother and an engineer is to focus on how to make the future sustainable and better for my son and the younger generation. I envisioned the future to be brighter," Daquioag said. "I wanted to focus on bringing the satellite development skills to Maguindanaons. With this, I hope to change the mindset of the poor kids in Mindanao by enlightening them that space-related dreams are for the poor, too. Being ambitious is good because our ambition is our long view."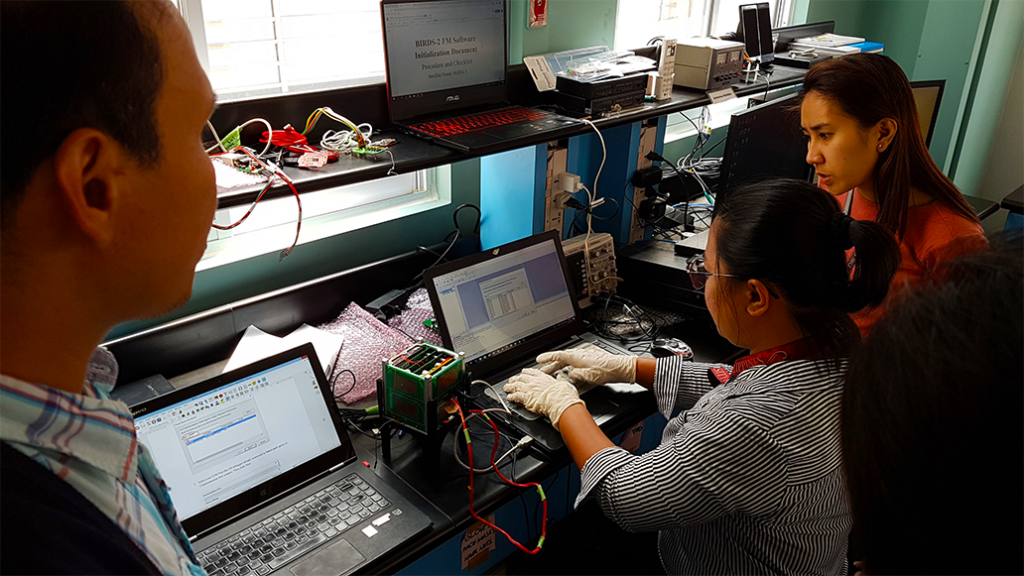 As part of STAMINA4Space satellite development team, she is responsible for the On-Board Computer (OBC) subsystem for the "brain" of the cube satellite. "My role is to ensure that the satellite will execute all the expected functions such as sending CW beacons (satellite heart rate), executing the different uplink commands sent by the ground station, ensuring the satellite health (will work in accordance to the space environment), and handling communication between subsystems". When asked about her message to the young generation who would like to explore the same field, Daquioag had these words. "Continue working for it. Even if you are not the best in the class like me and have average grades, you can still make it. What brought me here are not my grades alone but my character and ambition. Intelligence will work better if we have a better character."