Through the coordination of SOXAARRDEC, the librarians of the Kundo E. Pahm Learning Resource Center (KEPLRC) of the University of Southern Mindanao (USM) attended an Orientation Workshop for AANR Digitization and Administration & Management of the e-Library Database conducted by the Department of Science and Technology -Philippine Council for Agriculture, Aquatic and Natural Resources Research and Development (DOST-PCAARRD) and DOST – Science and Technology Information Institute (DOST-STII) on May 03-04, 2023 at the KEPLRC, USM, Kabacan, Cotabato.
The workshop is the kick off of the "𝘼𝙪𝙜𝙢𝙚𝙣𝙩𝙞𝙣𝙜 𝙖𝙣𝙙 𝙎𝙩𝙧𝙚𝙣𝙜𝙩𝙝𝙚𝙣𝙞𝙣𝙜 𝙩𝙝𝙚 𝙚-𝙇𝙞𝙗𝙧𝙖𝙧𝙮 𝙎𝙚𝙧𝙫𝙞𝙘𝙚𝙨 𝙞𝙣 𝙩𝙝𝙚 𝙍𝙚𝙜𝙞𝙤𝙣𝙖𝙡 𝘾𝙤𝙣𝙨𝙤𝙧𝙩𝙞𝙖 𝘽𝙖𝙨𝙚 𝘼𝙜𝙚𝙣𝙘𝙞𝙚𝙨" (ASeL Project) that is funded by DOST-PCAARRD and implemented by DOST-STII. The project aims to convert the Agriculture, Aquatic and Natural Resources (AANR) Publications and materials in digital format so that it will be accessible to all the students, researchers, faculty, and other stakeholders everywhere.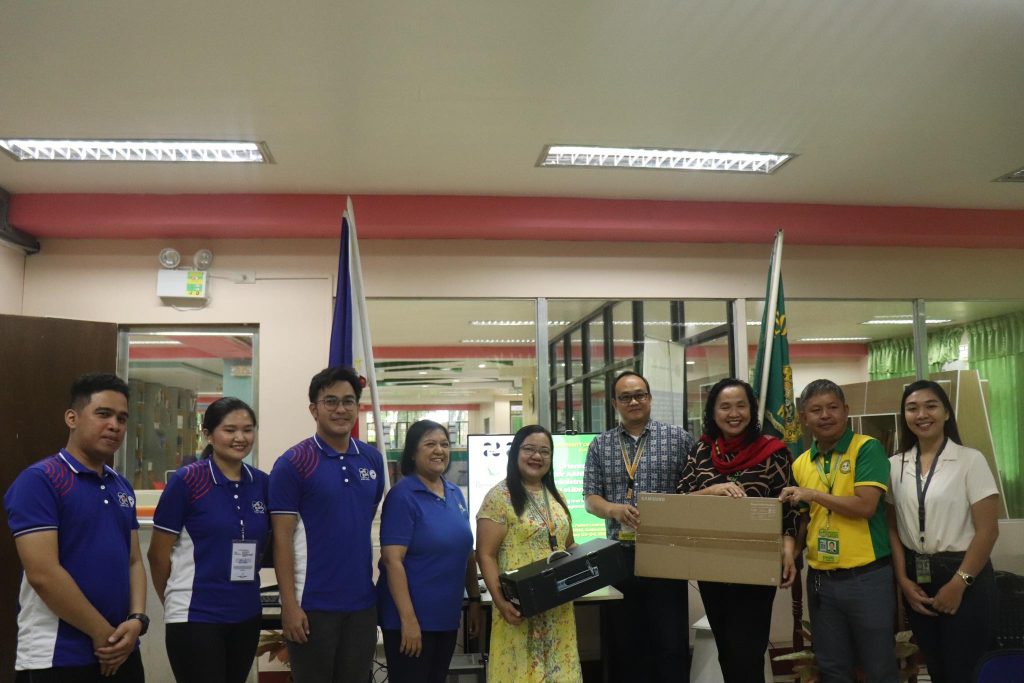 On the first day, Ms. Marina T. de Ramos of DOST-PCAARRD introduced to the participants about the ASeL Project, while Mr. Jonathan D. Abalon from DOST-STII talked about the Criteria and Scope for the Digitization of AANR Materials, the process and demonstration of using the portable scanner, as well as quality assurance hands-on demo. On the second day, Mr. Joe Cris Viar of DOST-STII tackled the eLibrary for AANR Modules and Report Generation and Ms. Khasian Eunice Romulo of DOST-STII discussed the Science Library Integrated Management Systems (SLIMS) content build-up.
In her message, Dr. Josephine R. Migalbin, the SOXAARRDEC Director, highlighted that in this modern world especially in the aspect of Research and Development, it is very important that all resources should always be available to everyone.
Also, Dr. Geoffray R. Atok, the Vice President for Academic Affairs (VPAA), emphasized that the University appreciates the effort of the DOST-PCAARRD and DOST-STII for the implementation of the project and for considering USM. Dr. Atok reassured that the equipment will be fully utilized to create impact in the community.
The event transpired through a blended format with the librarians of the colleges present in the library, while the librarians from the different campuses of USM joined through zoom.
In her closing remarks, Prof. Susan S. Martinez, the KEPLRC Director, expressed her gratitude to the resource persons and to the equipment that will be used in the digitization. She said that the USM is truly inspired to deliver.
USM is the first regional consortia base agency to receive the workshop among the first identified 8 base agencies in the Philippines using 𝗙𝗼𝗹𝗹𝗲𝘁 𝗗𝗲𝘀𝘁𝗶𝗻𝘆 as library system.