Ten students from the Bachelor of Arts in English Language (BAEL) program took home three recognitions from the 3rd Online Global Cultural Exchange (OGCE) 2022 organized by the Universitas Islam Sultan Agung (UNISSULA), Indonesia on October 24-28, 2022.
Philip John Tabada and Zulpikar Sawa won 2nd Best Paper for the Collaborative Group Project while Bonetta Undalayan and Daryl Mae Sauquillo clinched the 3rd Best Paper also from the same category.
Moreover, BAEL-USM was also awarded 2nd Place for the Best Cultural Exhibition which aimed to showcase the culture of Mindanao through an audio-visual presentation.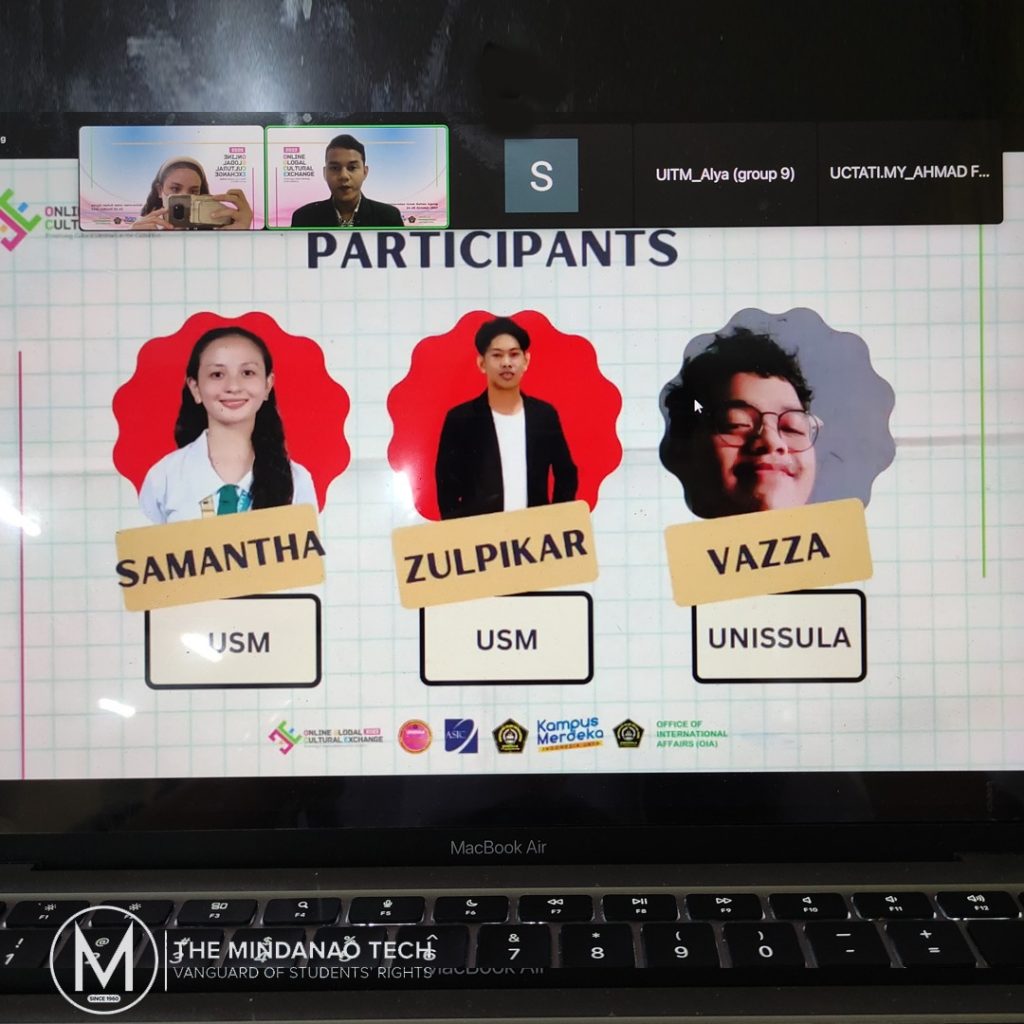 "We're so grateful to be part of this program. To represent USM and the Department of English Language and Literature (DELL) in this event is definitely a proud moment for us. We will be bringing with us the lessons we learned from OGCE 2022," Jonalyn Cadiz said in an interview.
BAEL-USM delegation was composed of ten AB English Language students from the College of Arts and Social Sciences (CASS), namely: Samantha Kaye Politico, Jonalyn Cadiz, Kyla Calibadan, Franz Castro, Zulpikar Sawa, Philip John Tabada, Daryl Mae Sauquillo, Bonetta Undalayan, Raheema Undong, and Madzna Ampat. The team was mentored by Prof. Lloyd Anton Von Colita.
DELL Chair Dr. Orfelina Ajero thanked CASS Dean Prof. Marcos Monderin for tapping the BAEL students for this event. "We thank our active CASS Dean Prof. Monderin for believing in our AB English Language students. If it were not for him, our students would have not experienced this and won awards for CASS and USM," said Dr. Ajero.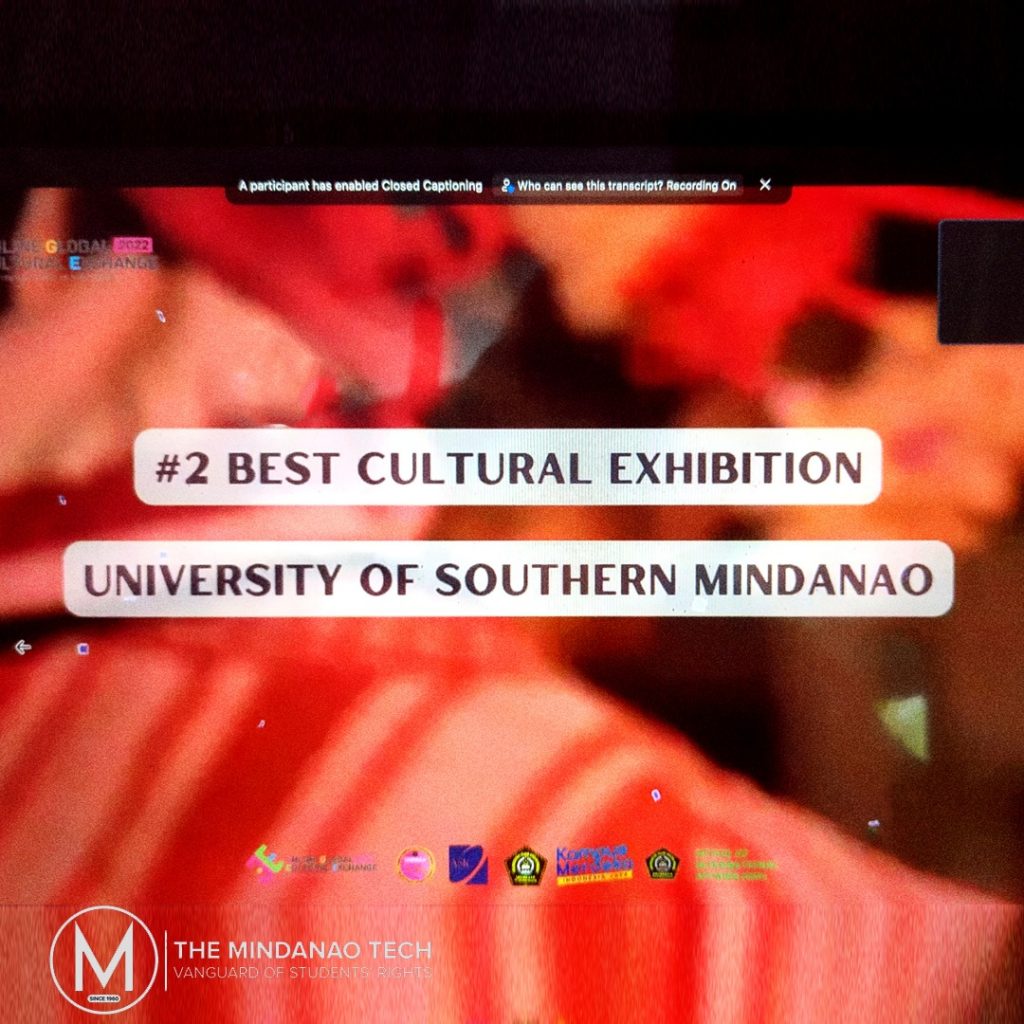 The event which was conducted via Zoom conferencing is the cultural exchange program organized by UNISSULA for international university students. This program is intended to give opportunities for students to exchange their culture, collaborate with people with different backgrounds, and build a better understanding of how they see people from different cultures. OGCE program will lead the students to have a broader perspective how they see the world and treat people from other cultures.
A total of 91 college students from 9 international universities participated in the said event: Universiti Teknologi Mara, University College ATAI, Superior University, National Yunlin University of Science and Technology, University Kebangsaan Malaysia, Daffodil International University, Biliran Province State University, University of Southern Mindanao, and the host Universitas Islam Sultan Agung.
FB link of the original article: https://www.facebook.com/themindanaotechofficial/posts/pfbid02PGF2dZkBH1QuUG8XynkN7i1T7Bk3UziykEcoYWJ3co3jePeo9airM7KHFvDRgThYl
#GreatUSM
#TatakUSM
#TheMindanaoTech
#67YearsAndBeyond
#VanguardsofStudentsRights