The Research Publication Services Office (RPSO) functions as an avenue for the dissemination of research outputs generated by faculty, students and researchers. It is responsible for consolidating and disseminating the University's research, extension, and development undertakings through print and online media.  It documents and promotes the research sectors' contributions to the University by producing publication such as research journals, bulletins, monographs, abstract compendium, special reports, among others.
RPSO handles the annual publication of the Journal of Agricultural Research, Development, Extension and Technology (JARDET) published once a year. This peer-reviewed journal publishes articles not only from USM but also from contributors elsewhere.
In like manner, it facilitates the implementation of Publication and Invention Award with corresponding financial incentives. This is to encourage faculty and fulltime researches to publish research in peer-reviewed or ISI/SCOPUS indexed journals, file patents for inventions or file for copyrights.

Debbie Marie B. Verzosa
Director
---
Rezin G. Cabantug
Publication Staff
---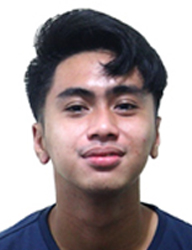 Reijie I. Madre
Admin Aide/Clerk
---
CALL FOR PAPERS
You can now submit your articles for our publication issue! Send your contributions to:
JOURNAL OF AGRICULTURAL RESEARCH, DEVELOPMENT, EXTENSION AND TECHNOLOGY (JARDET)
Office of the Director for Publication Services
Extension and Research Building
University of Southern Mindanao
9400 Kabacan, Cotabato, Philippines
List of Articles/Patents of USM Faculty and Staff Awarded with Incentives
| Title of Article | Author(s) | Name of Book/ Journal | Vol. No. / Issue No./ No. of Pages | ISI and Scopus Indexed, Elsevier, Reg. No. | Year of Publication | Year |
| --- | --- | --- | --- | --- | --- | --- |
| Economic and Ecological Perspective of Farmers on Rice Insect Pest Management | Ma. Teodora N. Cabasan, JAG Tabora, CM Jumao-as, JO Soberano, JV Turba, NHA Dagamac and E. Barlaan | Global Journal on Environmental Science and Management (GJESM) | Vol. 5(1), 31-42, DOI:10.22034/GJESM.2019.01.03 | | January 2019 | 2018 |
| Genetic Dissection of Grain Nutritional Traits and Leaf Blight Resistance | Gwen Iris Descalsota- Impleo, Abd Aziz Shamsudin Noraziyah, Ian Paul Navea, Chongtae Chung, Maria Stefanie Dwiyanti, Reuben Jacob Dicen Labios, Asmuni Mohd Ikmal, Venice Margarette Juanillas, Mary Ann Inabangan – Asillo, Amery Amparado, Russell Reinke, Casiana M. Vera Cruz, Joong Hyoun Chin, and B.P. Mallirkarjuna Swamy | Genes | Vol. 10(1): 30 doi: 10.3390/genes10010030 | | January 2019 | 2018 |
| Stability and G x E Analysis of Zinc – Biofortified Rice Genotypes and G x E analysis of Zinc – Biofortified Rice Genotypes Evaluated in Diverse Environments | Mary Ann Inabanga – Asilo, B.P. Mallikarjuna Swamy, Amery F. Amparado, Gwen Iris L. Descalsota, Emily C. Arocena, Russell Reinke | Euphytica - Springer Nature, March 2019, | Vol. 215(61), https://doi.org/10.1007/s10681-019-2384-7 | | February 2019 | 2018 |
| The Effect of Retention Interval Over a Three-Year Period on the Elementary Algebra Performance of High School Students | Jonald L. Pemintel, Omar U. Enock | International Journal of Sciences Basic and Applied Researc | Vol. 43(2), 181-194 | | February 2019 | 2018 |
| Survey of spiders at Mt. Hamiguitan, Davao Oriental, Philippines. | Mante, KMB, Sedra A. Murray, Angelo R. Agduma | International Journal of Biosciences | Vol. 14(3), 100-107 | | March 2019 | 2018 |
| Intestinal Histology and Immune Status of Semi-anemic Piglets Fed Lactoferrin, Meat, or Meat Extract | Josephine A. Rapisura-Flores, Patrick C.H. Morel, David G. Thomas, Brian H.P. Wilkinson, Kay Rutherfurd-Markwick, and Roger W. Purchas | Philippine Journal of Science | Vol. 148 (1): 113-118 | | March 2019 | 2018 |
| Genetic mapping of QTL for agronomic traits and grain mineral elements in rice | Gwen Iris L. Descalsota, Amery Amparado, Mary Ann Inabangan-Asilo, Frances Tesoro, James Stangoulis, Russell Reinke, B.P. Mallikarjuna Swamy | The Crop Journal, | Vol. 7(4), 560-572, https://doi.org/10.1016/j.cj.2019.03.002 | | April 2019 | 2018 |
| Prospects and Challenges in Implementing a New Mathematics Curriculum in the Philippines | Debbie Marie B. Verzosa , Catherine P. Vistro-Yu | School Mathematics Curicula: Mathematics Education – An Asian Perspective | Book series, 207-226, https://doi.org/10.1007/978-981-13-6312-2_11 | | April 2019 | 2018 |
| Some Biases in Likert Scaling Usage and Its Correction | Jonald L. Pimentel | International Journal of Sciences Basic and Applied Research | Vol. 45(1), 183-191 | | April 2019 | 2018 |
| Isolation and identification of pigment-producing microfungi from selected terrestrial habitats in University of Southern Mindanao | Lumawig CJB, Elma G. Sepelagio, Bryan Lloyd P. Bretana | Asia Pacific Journal of Multidisciplinary Research | Vol. 7(2), 20 -32 | | May 2019 | 2018 |
| Revision of the endemic Philippine Poeciloterpa Stal (Hemiptera: Cercopidae) with description of four new species | Elorde S. Crispolon Jr, Sheryl A. Yap, Adeline Soulier-Perkins | Zootaxa | Vol. 4608, No 2 DOI: http://dx.doi.org/10.11646/zootaxa.4608.2.6 | | May 2019 | 2018 |
| Banana Suitability and Fusarium Wilt Distribution in the Philippines under Climate Change | Arnold R. Salvacion, Christian Joseph R. Cumagun, Irene B. Pangga, Damasa B. Magcale-Macandog, Pompe C. Sta. Cruz, Ronald B. Saludes, Tamie C. Solpot and Edna A. Aguilar | Springer Link ISS: 2366-3286 (Print) 2366-3294 (Online) | Vol. 27(3), 339–349, https://doi.org/10.1007/s41324-019-00239-3 | | June 2019 | 2018 |
| Priority-setting for Philippine bats using practical approach to guide effective species conservation and policy-making in the Anthropocene | Krizler C. Tanalgo, Hughes AC | Hystrix, the Italian Journal of Mammalogy | Vol. 30, 74-83, https://doi.org/10.4404/hystrix-00172-2019 | | June 2019 | 2018 |
| Control of Fusarium oxysporum f. sp. cubense (E.F. Sm.) Snyder and Hansen tropical race 4 causing Fusarium wilt in banana cv. "Lakatan" | Tamie C. Solpot and Christian Joseph R. Cumagun | JARDET | Vol 1(1), 21-30 | | June 2019 | 2018 |
| Efficiency of biofloc system on the growth and survival of African catfish (Clarias gariepinus) fingerlings | Alieza Mie Alinsangao, Leslie B. Igano and Pia Amabelle M. Flores | JARDET | Vol. 1(1). 10-20 | | June 2019 | 2018 |
| Evaluation of USM Biotech DNA extraction method for selected agricultural crops in comparison with existing methods | Monalyn A. Marimpoong and Emma K. Sales | JARDET | Vol. 1(1), 31-38 | | June 2019 | 2018 |
| Fruit bats as natural foragers and potential pollinators in fruit orchard: a reproductive phenological study | Camelle Jane D. Bacordo, Ruffa Mae M. Marfil and John Aries G. Tabora | JARDET | Vol. 1(1), 1-9 | | June 2019 | 2018 |
| Growth performance and inorganic mercury uptake of Vetiver (Chrysopogon zizanoides Nash) inoculated with arbuscular mycorrhiza fungi (AMF): its implication to phytoremediation | Bryan Lloyd P. Bretaña, Sheimarie G. Salcedo, Lothy F. Casim and Rhodora S. Manceras | JARDET | Vol. 1(1), 39-47 | | June 2019 | 2018 |
| Diversity and community structure of trees in two forest types in Mt. Apo natural park (MANP), Philippines | Florence Roy P. Salvaña, Lopez CK, Cherie C. Mangaoang, Bryan Lloyd P. Bretaña | Journal of Biological Diversity | Vol. 20(7), 1794-1801 | | July 2019 | 2018 |
| Exploring Environment Determinants of Fusarium Wilt Occurrence on Banana in South Central Mindanao, Philippines | A.R.. Salvacion, Tamie C. Solpot, C.R.J. Cumagun, I.B. Pangga, D.B. Magcale-Macandog, P.C. Sta. Cruz, R.B. Saludes and E.A. Aguilar | Hellenic Plant Protection Journal | Vol. 12(2), 78-90 DOI 10.2478/hppj-201 | | July 2019 | 2018 |
| Leaf morphological characterization and cluster analysis of Vitex negundo morphotypes | Florence Roy Salvaña, Kenneth Eco, Nicci Rosietess Madarcos, Nonnatus Bautista | Environmental and Experimental Biology | Vol. 17, 75–83 | | July 2019 | 2018 |
| Pre-service elementary teachers' reasoning in introducing multidigit subtraction | Debbie Marie B. Verzosa | International Journal of Mathematical Education in Science and Technology | DOI: 10.1080/0020739X.2019.1647573 | | July 2019 | 2018 |
| Species richness of trees in disturbed habitats within a protected area and its implications for conservation: The case of Mt. Apo Natural Park, Mindanao Island, Philippines | Benedict R. Zapanta, Marion John Michael M. Achondo, Aaron Froilan M. Raganas, Fritzie A. Camino, Aileen Grace D. Delima, Junaldo A. Mantiquilla, Roberto P. Puentespina, Jr., Florence Roy P. Salvana | Biodiversitas Journal of Biological Diversity | Vol. 20(7), DOI:https://doi.org/10.13057/biodiv/d200740 | | July 2019 | 2018 |
| Crop rotation sequencing to minimize yield losses of summer-irrigated lowland rice in Myanmar caused by the rice root-knot nematode Meloidogyne graminicola | Win PP, Kyi PP, Maung ZTZ, Myint YY, Ma. Teodora N. Cabasan, Waele DD | International Journal of Pest Management | doi: 10.1080/09670874.2019.1647369 | | August 2019 | 2018 |
| Small things matter: the value of rapid biodiversity surveys to understanding local bird diversity patterns in Southcentral Mindanao, Philippines | Krizler C. Tanalgo, Achondo MJM, Hughes AC | Tropical Conservation Science | Vol. 12, 1-10, https://doi.org/10.1177/1940082919869482 | | August 2019 | 2018 |
| Larval distribution, migratory pattern and histological effects of Toxocara canis in Rattus norvegicus. | Llanes, KKLR, Cyrelle M. Besana, Paller VGV | Journal of Parasitic Diseases | doi: 10.1007/s12639-019-01147-x | | September 2019 | 2018 |
| Comparison of aboveground biomass estimation in two forest types using different allometric equations | Florence Roy P. Salvaña, Crystal Joy J. Dacutan, Cherie C. Mangaoang , Bryan Lloyd P. Bretaña | Journal on New Biological Reports | Vol. 8(3), 155 – 163 | | September 2019 | 2018 |
| Inventory and diveristy of forages utilized by farmers raising gotas in Halal way: the case of Region XII, Philipppines | R.P. Salvaña, E.G. Sepelagio , C.B. Sanchez , C.M. Besana, J.S. Kamamang, L.B. Cardenas | Journal of Livestock Science | Vol. 10, 118-125 | | October 2019 | 2018 |
| Morphological and Histochemical Characterization of Callus from Leaf Explant of Tagetes lucida Cav. (Asteraceae) | Florence Roy Salvaña | Journal on New Biological Reports | Vol. 8(3), 172 – 178 | | November 2019 | 2018 |
| Inventory of mangroves in Katunggan coastal eco-park, Sultan Kudarat Province, Philippines | Cherie C. Mangaoang and Flores AB. | Bonorowo Wetlands | Vol. 9(2), 59-64 | | December 2019 | 2018 |
| Digital Simulations for Grade 7 to 10 Mathematics | Ma. Louise Antonette N. de las Peñas, Debbie Marie B. Verzosa, Maria Alva Q. Aberin, Len Patrick Dominic M. Garces, Flordeliza F. Francisco, Evangeline P. Bautista, Mark Anthony C. Tolentino, and Winfer C. Tabares | Philippine Journal of Science | Vol. 148 (4): 735-749 | | December 2019 | 2018 |
| Effects of initial nematode population density and water regime on resistance and tolerance to the rice root-knot nematode Meloidogyne graminicola in African and Asian rice genotypes | Cabasan, Ma. Teodora N.* Kumar, Ardvind And De Waele, Dirk | International Journal of Pest Management | Vol. 64, No. 3, pp. 252-261 | | 2018 | 2018 |
| Functional genomics- and bioinformatics-assisted gene marker development for economically important traits in cacao | Barlaan, Edward A.* Sales, Emma K.*, Laurena, A.C. | Acta Horticulturae | 85-92, DOI:10.17660/ActaHortic.2018.1203.13 | | 2018 | 2018 |
| Mapping Quantitative Trait Loci of Meloidogyne Graminicola Resistance and Tolerance in a Recombinant Inbred Line Population of Oryza glaberrima x O. Sativa | Judith G. Lawilao, B.P. Mallikarjuna Swamy, Arvind Kumar, Ma. Teodora N. Cabasan and Dirk De Waele | Nematology, | Volume 21(4) https://doi.org/10.1163/15685411-00003222 | | Oct-18 | 2018 |
| Reproductive, Pathogenic and Genotypic Characterization of Five Meloidogyne graminicola populations from the Philippines on susceptible and resistant rice varieties | Cabasan, Ma. Teodora N.* Kumar, Arvind, Bellafiore, Stephane, De Waele, Dirk | Nematology | Vo. 20, No. 4, p 299-318 | | Feb-18 | 2018 |
| Host Response of Rice genotypes from crosses of high-yielding and drought tolerant Oryza sativa advanced breeding lines to the rice root-knob nematode | Cabasan, Ma. Teodora N.* Kumar, Arvind, De Waele, Dirk | Archives of Phytopathology and Plant Protection | Vol. 51, No. 1-2, p. 81-94 | | Feb-18 | 2018 |
| Evaluation of resistance and tolerance of rice genotypes from crosses of Oryza glaberrima and O. sativa to the rice root-knot nematode, Meloidogyne graminicola | Cabasan, Ma. Teodora N.* Kumar, Arvind, De Waele, Dirk | Tropical Plant Pathology | Vol. 43, No.3, p 230-241 | | Feb-18 | 2018 |
| Bat Cave Vulneribility Index (BCVI): A holistic rapid assessment tool to identify priorities for effective cave conservation in the tropics | Tanalgo, Krizler C.* Tabora, John Aries G.*, Hughes, Alice Catherine | Ecological Indicators | Vol. 28 (2018), p. 852-860 | | Jun-18 | 2018 |
| Bats of the Philippine Islands—A review of research directions and relevance to national-level priorities and targets | Tanalgo, Krizler C.* Hughes, Alice Catherine | Mammalian Biology | Vol. 91 (2018), p. 46-56 | | Jul-18 | 2018 |
| Identification of genomic regions associated with agronomic and biofortification traits in DH populations of rice | Reinke, Russel; Swamy, B.P.M., Descalsota, G.I.*, Nha, C.T., Amparado, A., Inabangan-Asilo, M.A., Manito, C., Tesoro, F. | PlosONE | 13(8):e0201756, DOI: 10.1371/journal.pone.0201756 | | Aug-18 | 2018 |
| Genome-Wide Association Mapping in a Rice MAGIC Plus Population Detects QTLs and Genes Useful for Biofortification | Gwen Iris L. Descalsota- Impleo, B.P. Mallikarjuna Swamy, Hein Zaw, Mary Ann Inabangan-Asilo, Amery Amparado, Ramil Mauleon, Prabhjit Chadha-Mohanty, Emily C. Arocena, Chitra Raghavan, Hei Leung, Jose E. Hernandez, Antonio B. Lalusin, Merlyn S. Mendioro, Ma. Genaleen Q. Diaz and Russell Reinke | Frontiers in Plant Science | Volume 9: 1347 doi: 10.3389/fpls.2018.01347 | | Sep-18 | 2018 |
| Comparison of the Penetration, Development and Reproduction of Meloidogyne graminicola, and Analysis of Lignin and Total Phenolic Content in Partially Resistant and Resistant Recombinant Inbred Lines of Oryza sativa | Judith G. Lawilao, B.P., Arvind Kumar, Ma. Teodora N. Cabasan and Dirk De Waele | Tropical Plant Pathology | Volume 44 (2), pp 171–182, https://doi.org/10.1007/s40858-018-0267-4 | | Dec-18 | 2018 |
| Threatened Species of Genus Podocarpus in the Philippines | Florence Roy P. Salvaña | Asian Journal of Conservation Biology | Volume 7(2), pp125-127 | | Dec-18 | 2018 |
| App for Addition and Subtraction of Integers | Debbie Marie B. Verzosa, Ma. Louise Antonette N. De Las Peñas, Maria Alva Q. Aberin and Len Patrick Dominic M. Garces | The International Journal for Technology in Mathematics Education | Volume 25 Number 4, DOI:10.1564/tme_v25.4.02 | | Dec-18 | 2018 |
| Ethnomedicinal plants used by traditional healers in North Cotabato, Mindanao, Philippines | Meriam M. Rubio, Mark Arcebal K. Naïve | Journal of Biodiversity and Environmental Sciences | Volume 13(6), 74-82, https://innspub.net/jbes/ethnomedicinal-plants-used-traditional-healers-north-cotabato-mindanao-philippines/ | | Dec-18 | 2018 |
| 1. Paper on Genome-Wide Association Mapping in a Rice MAGIC Plus Population Detects QTLs and Genes Useful for Biofortification | Gwen Iris L. Descalsota- Impleo, B.P. Mallikarjuna Swamy, Hein Zaw, Mary Ann Inabangan-Asilo, Amery Amparado, Ramil Mauleon, Prabhjit Chadha-Mohanty, Emily C. Arocena, Chitra Raghavan, Hei Leung, Jose E. Hernandez, Antonio B. Lalusin, Merlyn S. Mendioro, Ma. Genaleen Q. Diaz and Russell Reinke | Frontiers in Plant Science, 2018; 9: 1347 doi: 10.3389/fpls.2018.01347 | | Scopus and ISI-WOS Index | September 2018 | 2019 |
| 2. Paper on Genetic Dissection of Grain Nutritional Traits and Leaf Blight Resistance | Gwen Iris Descalsota- Impleo, Abd Aziz Shamsudin Noraziyah, Ian Paul Navea, Chongtae Chung, Maria Stefanie Dwiyanti, Reuben Jacob Dicen Labios, Asmuni Mohd Ikmal, Venice Margarette Juanillas, Mary Ann Inabangan – Asillo, Amery Amparado, Russell Reinke, Casiana M. Vera Cruz, Joong Hyoun Chin, and B.P. Mallirkarjuna Swamy | Genes (MDPI), 2019 Jan; 10(1): 30. doi: 10.3390/genes10010030 | | Scopus and ISI-WOS Index | January 2019 | 2019 |
| 3. Paper on Stability and G x E Analysis of Zinc – Biofortified Rice Genotypes and G x E analysis of Zinc – Biofortified Rice Genotypes Evaluated in Diverse Environments | Mary Ann Inabanga – Asilo, B.P. Mallikarjuna Swamy, Amery F. Amparado, Gwen Iris L. Descalsota, Emily C. Arocena, Russell Reinke | Euphytica - Springer Nature, March 2019, 215:61 https://doi.org/10.1007/s10681-019-2384-7 | | Scopus and ISI-WOS Index | February 2019 | 2019 |
| 4. Paper on Electronic Oil Level Indicator | Marcelo C. Calabit and Normadan E. Akoy | Philippine Association of Colleges and Universities of Industrial Technology (PACUIT), INC. | | Refereed | July 2019 | 2019 |
| 5. Paper on Mapping Quantitative Trait Loci of Meloidogyne Graminicola Resistance and Tolerance in a Recombinant Inbred Line Population of Oryza glaberrima x O. Sativa | Judith G. Lawilao, B.P. Mallikarjuna Swamy, Arvind Kumar, Ma. Teodora N. Cabasan and Dirk De Waele | Nematology, 21(4) https://doi.org/10.1163/15685411-00003222 | | Scopus and ISI-WOS Index | October 2018 | 2019 |
| 6. Paper on Comparison of the Penetration, Development and Reproduction of Meloidogyne graminicola, and Analysis of Lignin and Total Phenolic Content in Partially Resistant and Resistant Recombinant Inbred Lines of Oryza sativa | Judith G. Lawilao, B.P., Arvind Kumar, Ma. Teodora N. Cabasan and Dirk De Waele | Tropical Plant Pathology, 44 (2), pp 171–182, https://doi.org/10.1007/s40858-018-0267-4 | | Scopus and ISI-WOS Index | December 2018 | 2019 |
| 7. Paper on Economic and Ecological Perspective of Farmers on Rice Insect Pest Management | Ma. Teodora N. Cabasan, John Aries Tabora, NN Cabatac, CM Jumao-as, JO Soberano, Junavelyn Turba, NHA Dagamac and Edward Barlaan | Global Journal on Environmental Science and Management (GJESM), 5(1) pp31-42 10.22034/GJESM.2019.01.03 | | Scopus and ISI-WOS Index | January 2019 | 2019 |
| 8. Paper on Banana Suitability and Fusarium Wilt Distribution in the Philippines under Climate Change | Arnold R. Salvacion, Christian Joseph R. Cumagun, Irene B. Pangga, Damasa B. Magcale-Macandog, Pompe C. Sta. Cruz, Ronald B. Saludes, Tamie C. Solpot and Edna A. Aguilar | Springer Link ISS: 2366-3286 (Print) 2366-3294 (Online), 27 (3), pp 339–349, https://doi.org/10.1007/s41324-019-00239-3 | | Scopus Indexed | June 2019 | 2019 |
| 9. Paper on Examining Thesis Advisers' Profile and their Undergraduate Research Mentoring Capabilities | Hazel Ann S. Soriano | Asia Pacific Journal of Education, Arts and Sciences, Vol. 5 No.3, 1-12 | | Refereed | July 2018 | 2019 |
| 10. Paper on Genetic mapping of QTL for agronomic traits and grain mineral elements in rice | Gwen Iris L. Descalsota, Amery Amparado, Mary Ann Inabangan-Asilo, Frances Tesoro, James Stangoulis, Russell Reinke, B.P. Mallikarjuna Swamy | The Crop Journal, 7(4) pp560-572, https://doi.org/10.1016/j.cj.2019.03.002 | | Scopus Indexed Journal | April 2019 | 2019 |
| 11. Paper on Some Biases in Likert Scaling Usage and Its Correction | Jonald L. Pimentel | International Journal of Sciences Basic and Applied Research, 45(1), pp183-191 | | Peer-reviewed Journal | April 2019 | 2019 |
| 12. Paper on The Effect of Retention Interval Over a Three Year Period on the Elementary Algebra Performance of High School Students | Jonald L. Pemintel, Omar U. Enock | International Journal of Sciences Basic and Applied Research, 43(2), pp181-194 | | Peer-reviewed Journal | February 2019 | 2019 |
| 13. Paper on Probes on the Rhetorical Moves of Research Articles in Methods Section | Donnie M. Tulud | The Asian EFL Journal, 98, 16-26 | | Scopus Indexed Journal | February 2017 | 2019 |
| 14. Paper on Threatened Species of Genus Podocarpus in the Philippines | Florence Roy P. Salvaña | Asian Journal of Conservation Biology, 7(2), pp125-127 | | Scopus listed Journal | December 2018 | 2019 |
| 15. Paper on Exploring Environment Determinants of Fusarium Wilt Occurrence on Banana in South Central Mindanao, Philippines | A.R.. Salvacion, Tamie C. Solpot, C.R.J. Cumagun, I.B. Pangga, D.B. Magcale-Macandog, P.C. Sta. Cruz, R.B. Saludes and E.A. Aguilar | Hellenic Plant Protection Journal, 12(2), 78-90 DOI 10.2478/hppj-201 | | Scopus Indexed Journal | July 2019 | 2019 |
| 16. Paper on Revision of the endemic Philippine Poeciloterpa Stal (Hemiptera: Cercopidae) with description of four new species | Elorde S. Crispolon Jr, Sheryl A. Yap, Adeline Soulier-Perkins | Zootaxa, Vol 4608, No 2 DOI: http://dx.doi.org/10.11646/zootaxa.4608.2.6 | | ISI/Scopus Indexed Journal | May 2019 | 2019 |
| 17. Paper on Priority-setting for Philippine bats using practical approach to guide effective species conservation and policy-making in the Anthropocene | Krizler C. Tanalgo and Hughes AC | Hystrix, the Italian Journal of Mammalogy Volume 30:74-83 https://doi.org/10.4004/hystrix-00172.2019 | | ISI/Scopus Indexed Journal | June 2019 | 2019 |
| 18. Paper on Small things matter: the value of rapid biodiversity surveys to understanding local bird diversity patterns in South Central Mindanao, Philippines | Krizler C. Tanalgo, Achondo MJM and Hughes AC | Tropical Conservation Science Volume 12: 1-10 https://doi.org/10.1177/ 1940082919869482 | | ISI/Scopus Indexed Journal | August 2019 | 2019 |
| 19. Paper on Species richness of trees in disturbed habitats within a protected area and its implications conservation: The case of Mt. Apo Natural Park (MANP), Mindanao Island, Philippines. | Zapanta BR, Achondo MJM, Raganas AFM, Camino F, Delima AG, Mantiquilla J, Puentespina R, Jr. and Florence Roy P. Salvaña | Journal of Biological Diversity Volume 20(7) Page 2081-2091 | | ISI-WOS/Scopus Indexed Journal | July 2019 | 2019 |
| 20. Paper on Ethnomedicinal plants used by traditional healers in North Cotabato, Mindanao, Philippines | Meriam M. Rubio and Mark Arcebal K. Naïve | Journal of Biodiversity and Environmental Sciences Volume 13(6), 74-82 | | ISI/Scopus Indexed Journal | December 2018 | 2019 |
| 21. Paper on Pre-service elementary teachers' reasoning in introducing multi-digit subtraction | Debbie Marie B. Verzosa | International Journal of Mathematical Education in Science and Technology DOI:10.1080/0020739X. 2019.1647573 | | ISI/Scopus Indexed Journal | July 2019 | 2019 |
| 22. Book Chapter on Prospects and Challenges in Implementing a New Mathematics Curriculum in the Philippines | Debbie Marie B. Verzosa and Catherine P. Vistro-Yu | School Mathematics Curicula: Mathematics Education – An Asian Perspective Book series, pp 207-226 https://doi.org/10.1007/978-981-13-6312-2_11 | | Springer | April 2019 | 2019 |
| 23. Paper on App for Addition and Subtraction of Integers | Debbie Marie B. Verzosa, Ma. Louise Antonette N. De Las Peñas, Maria Alva Q. Aberin and Len Patrick Dominic M. Garces | The International Journal for Technology in Mathematics Education Volume 25 Number 4, DOI:10.1564/tme_v25.4.02 | | ISI/Scopus Indexed Journal | November 2018 | 2019 |
| 24. Paper on Survey of spiders at Mt. Hamiguitan, Davao Oriental, Philippines | Mante, KMB, Sedra A. Murray, and Angelo R. Agduma | International Journal of Biosciences Volume 14(3), 100-107 | | ISI-WOS/Scopus Indexed Journal | March 2019 | 2019 |
| 25. Paper on Fruit bats as natural foragers and potential pollinators in fruit orchard: a reproductive phenological study | Camelle Jane D. Bacordo, Ruffa Mae M. Marfil and John Aries G. Tabora | Journal of Agricultural Research, Development, Extension and Technology (JARDET) Vol.1 (1), p.1-9 | | Peer-reviewed | June 2019 | 2019 |
| 26. Paper on Efficiency of biofloc system on the growth and survival of African catfish (Clarias gariepinus) fingerlings | Alieza Mie Alinsangao, Leslie B. Igano and Pia Amabelle M. Flores | Journal of Agricultural Research, Development, Extension and Technology (JARDET) Vol. 1(1). P.10-20 | | Peer-reviewed | June 2019 | 2019 |
| 27. Paper on Control of Fusarium oxysporum f. sp. cubense (E.F. Sm.) Snyder and Hansen tropical race 4 causing Fusarium wilt in banana cv. "Lakatan" | Tamie C. Solpot and Christian Joseph R. Cumagun | Journal of Agricultural Research, Development, Extension and Technology (JARDET) Vol 1(1), p.21-30 | | Peer-reviewed | June 2019 | 2019 |
| 28. Paper on Growth performance and inorganic mercury uptake of Vetiver (Chrysopogon zizanoides Nash) inoculated with arbuscular mycorrhiza fungi (AMF): its implication to phytoremediation | Bryan Lloyd P. Bretaña, Sheimarie G. Salcedo, Lothy F. Casim and Rhodora S. Manceras | Journal of Agricultural Research, Development, Extension and Technology (JARDET) Vol. 1(1), p.39-47 | | Peer-reviewed | June 2019 | 2019 |
| 29. Utility Model on Electronic Oil Level Indicator | Normadan E. Akoy and Marcelo C. Calabit | Republic of the Philippines – Bureau of Patents | | 2-2016-000500 | December 23, 2016 | 2019 |
| 30. Utility Model on Improved Abacus | Ronald Pascual | Republic of the Philippines – Bureau of Patents | | 2-2016-000867 | December 23, 2016 | 2019 |
| 31. Utility Model on Method for Enhancement of Tissue Culture Propagation Protocol using Male Bud/Floral Apex of Banana | Emma K. Sales and Harem R. Roca | Republic of the Philippines – Bureau of Patents | | 2-2016-001099 | January 24, 2018 | 2019 |
| 32. Utility Model on Propagation of Rubber Rootstocks via Micro cuttings | Harem R. Roca | Republic of the Philippines – Bureau of Patents | | 2-2016-001100 | September 29, 2017 | 2019 |
| 33. Utility Model on A Combined Trophy and Paper Weight with Pen Holder | Pinsoy, Ronielyn F. | Republic of the Philippines – Bureau of Patents | | 2-2017-000723 | November 3, 2017 | 2019 |
| 34. Utility Model on A Combined Trophy and Paper Weight with Pen Holder | Pinsoy, Ronielyn F. | Republic of the Philippines – Bureau of Patents | | 2-2017-000722 | November 3, 2017 | 2019 |
| 35. Industrial Design on A Classroom Armchair | Pinsoy, Ronielyn F. | Republic of the Philippines – Bureau of Patents | | 3-2017-000916 | December 11, 2017 | 2019 |
| 36. Industrial Design on A Trophy and Paper Weight with Decorative Article | Pinsoy, Ronielyn F. | Republic of the Philippines – Bureau of Patents | | 3-2017-000917 | December 11, 2017 | 2019 |
| 37. Industrial Design on A Trophy and Paper Weight with Decorative Article | Pinsoy, Ronielyn F. | Republic of the Philippines – Bureau of Patents | | 3-2017-000918 | December 11, 2017 | 2019 |
| 38. Industrial Design on A Trophy and Paper Weight with Decorative Article | Pinsoy, Ronielyn F. | Republic of the Philippines – Bureau of Patents | | 3-2017-000919 | December 11, 2017 | 2019 |
| 39. Copyright on Duriologue (A Catalog of Durian Durio Zibethinus Murr.) Germplasm in the Philippines | Emma K. Sales | Republic of the Philippines – National Library of the Philippines and Intellectual Property Office | | 0-2019-00182 | February 2019 | 2019 |
| 40. Copyright on University Research Handbook | Emma K. Sales | Republic of the Philippines – National Library of the Philippines and Intellectual Property Office | | 0-2019-00181 | February 2019 | 2019 |
| 41. Copyright on SHS Preferred Tracks and Readiness of Secondary Schools for Implementation in North Cotabato | Hazel Ann S. Soriano | The National Library of the Philippines and the Intellectual Property Office of the Philippines | | 0-2018-01263 | October 22, 2017 | 2019 |
| 42. Copyright on Completion Rate and Correlates of LET Performance of Science Major Graduates in CED-USM | Hazel Ann S. Soriano | The National Library of the Philippines and the Intellectual Property Office of the Philippines | | 0-2018-01259 | November 18, 2018 | 2019 |