AWARDS | Read More
May 31, 2023
After months of waiting since the evaluation, the University of Southern Mindanao received the Recognition for Proficiency in Quality Management (Level II) conferred by the Office
[…]
NEWS | More News
June 2, 2023
Lydia M. Clemen-Pascual of the Department of Chemistry, together with her co-authors Dr. Nina Rosario L. Rojas and Dr. Rene Angelo S. Macahig, were presented the
[…]
---
LINKS CENTER | More Links
---
Info
Graphics
The Infographics page of shows statistics related to the university.
Citizen's Charter
Systematic effort to focus on the commitment of the University.
---
---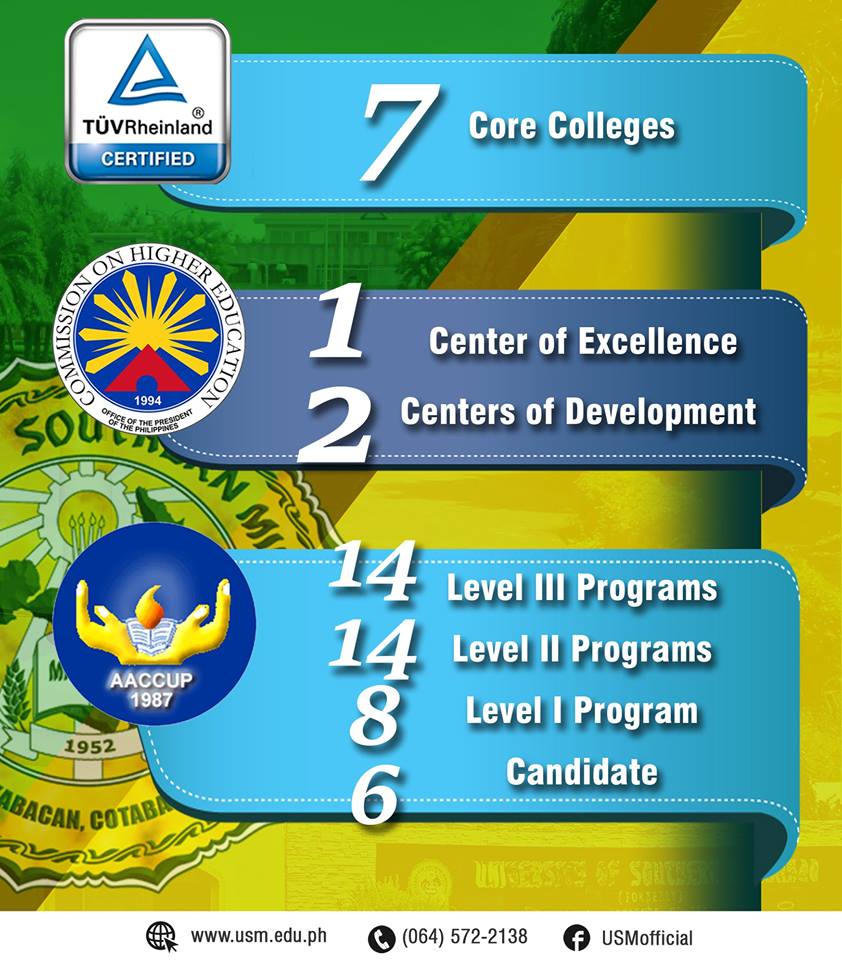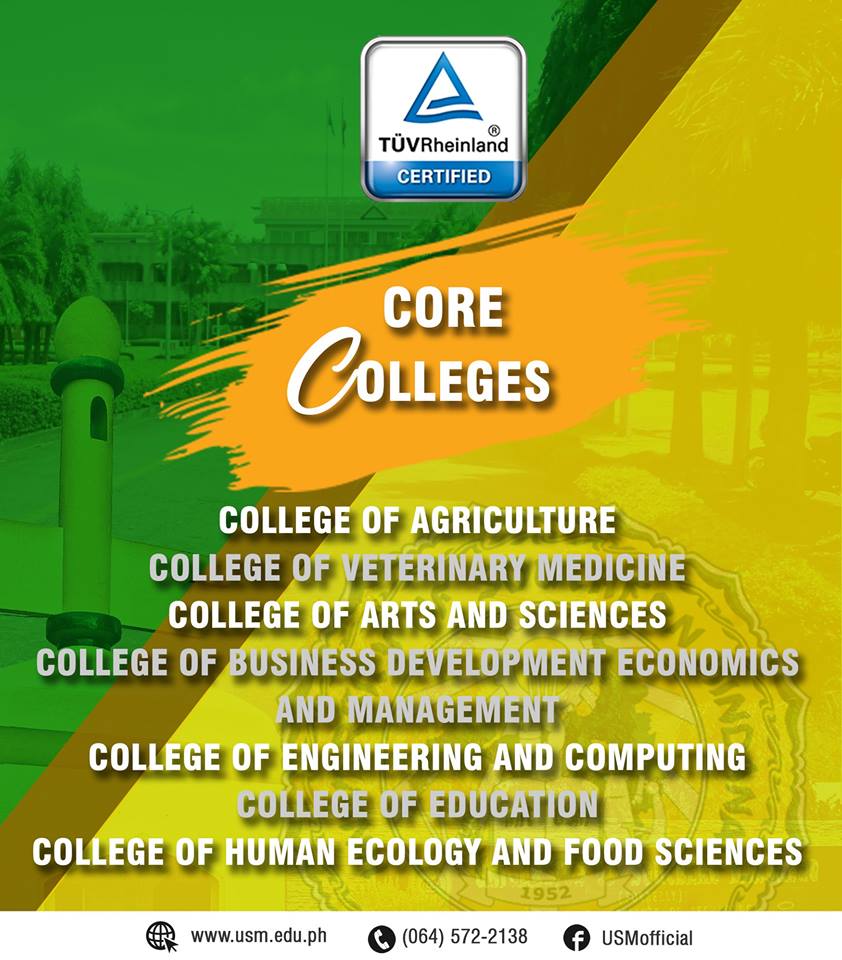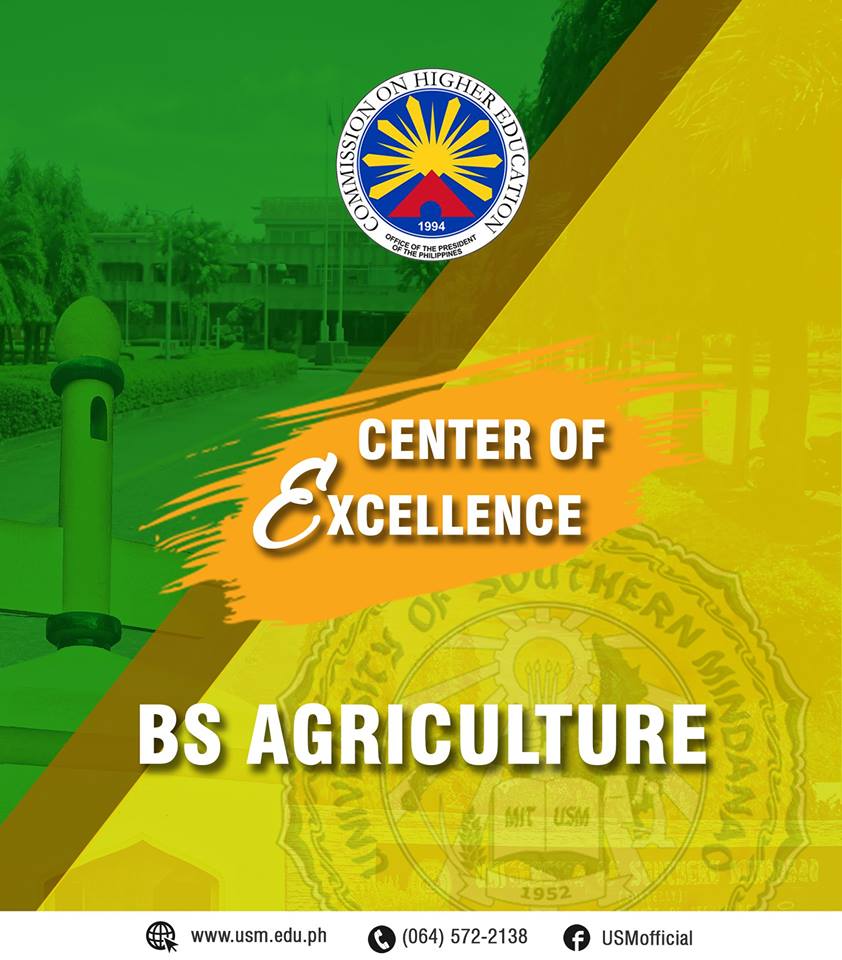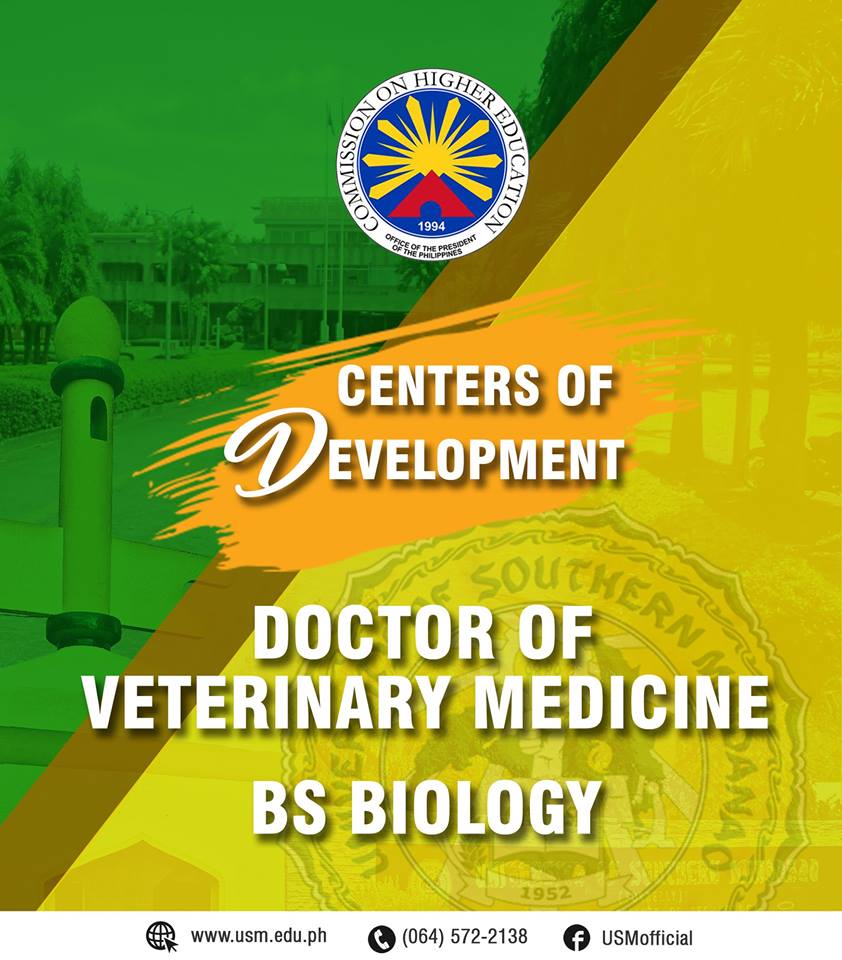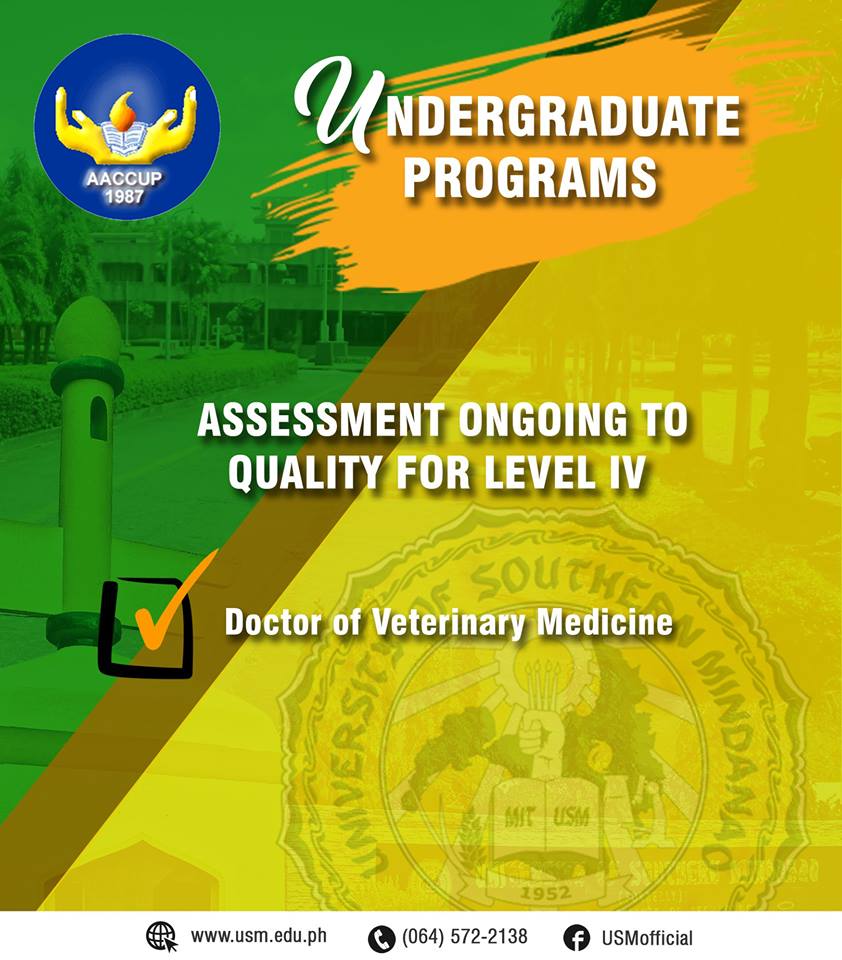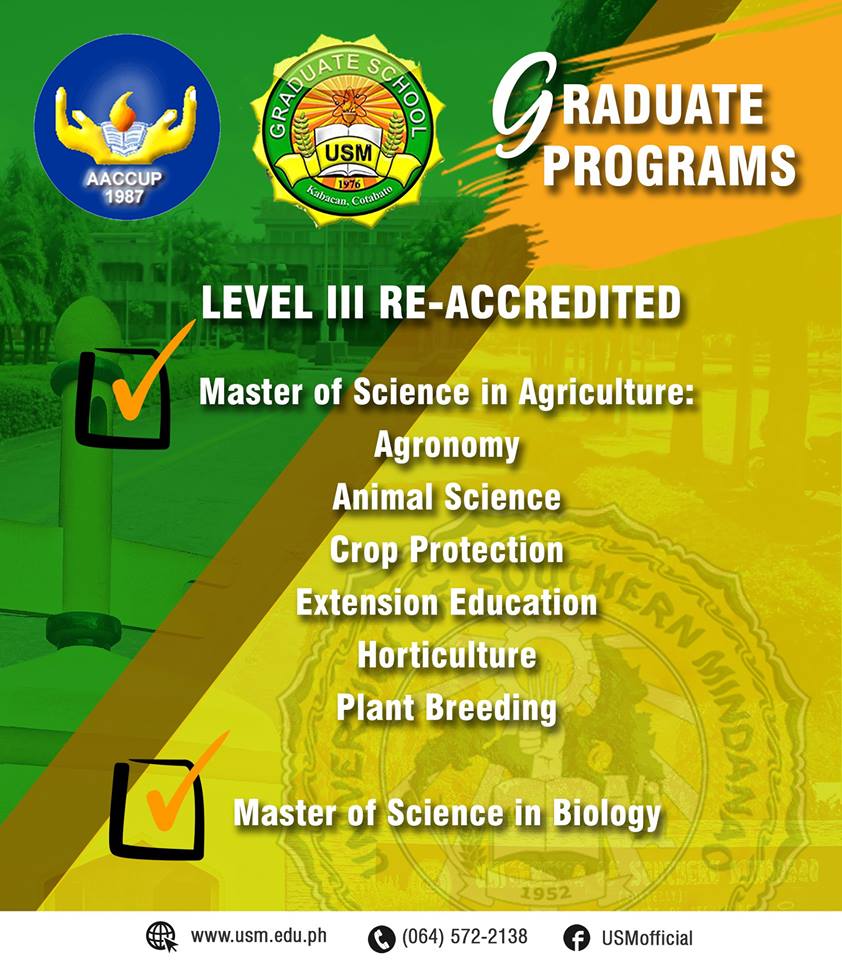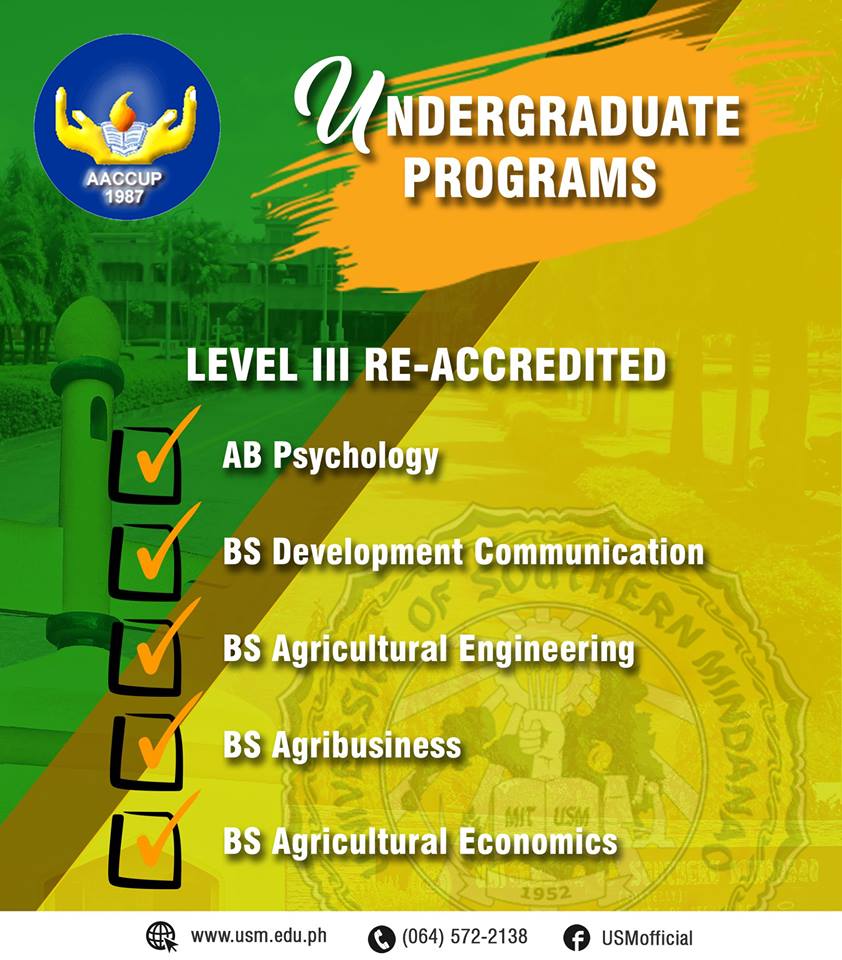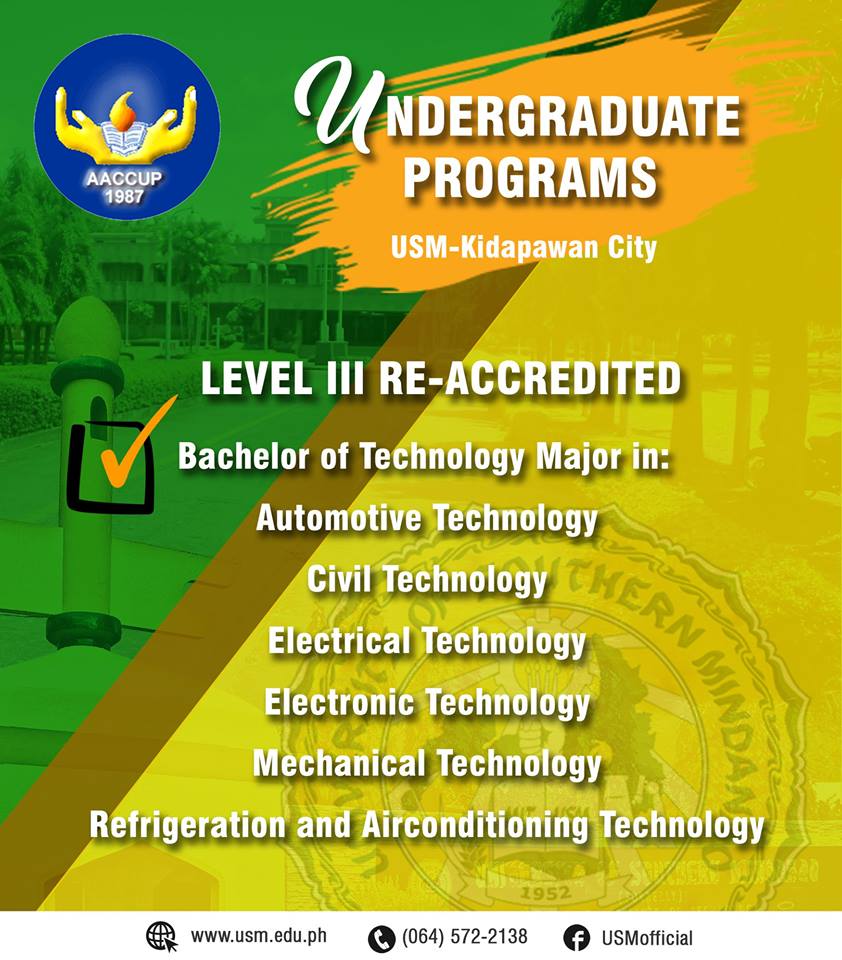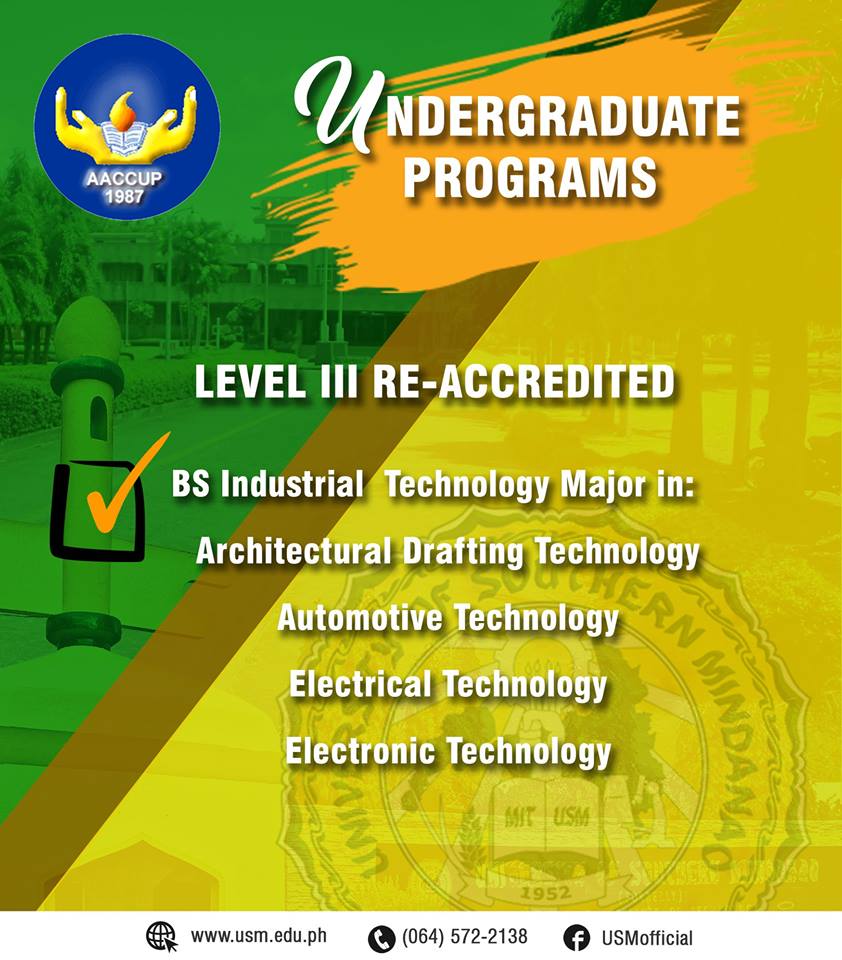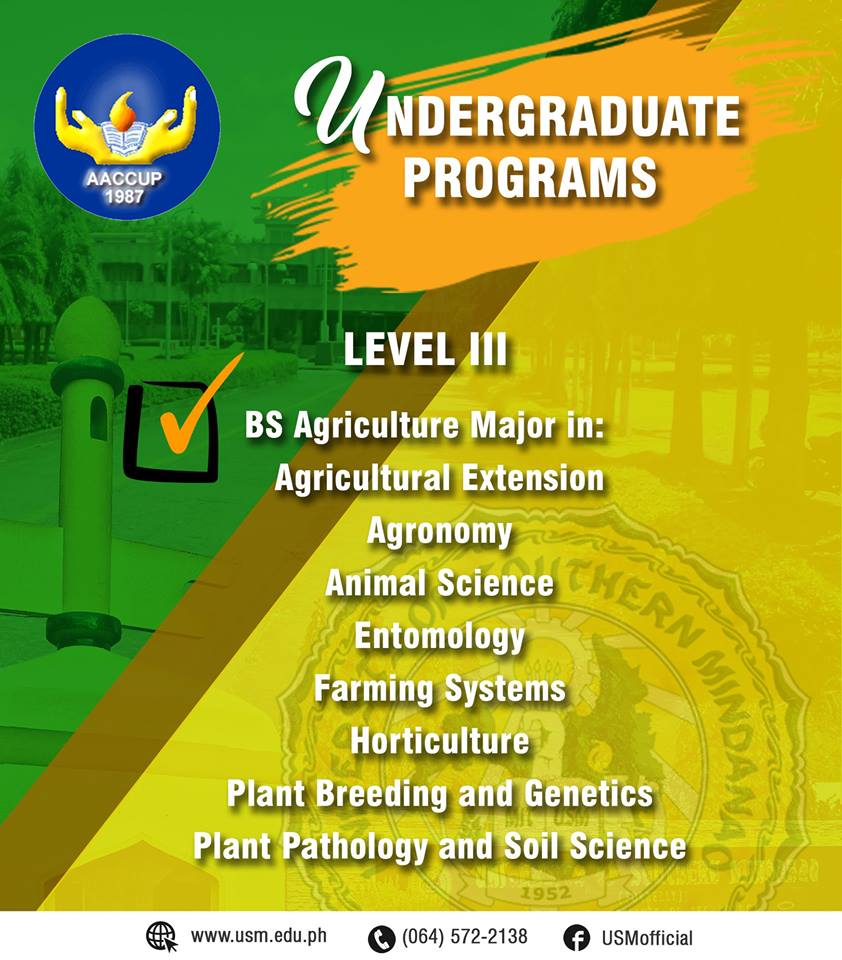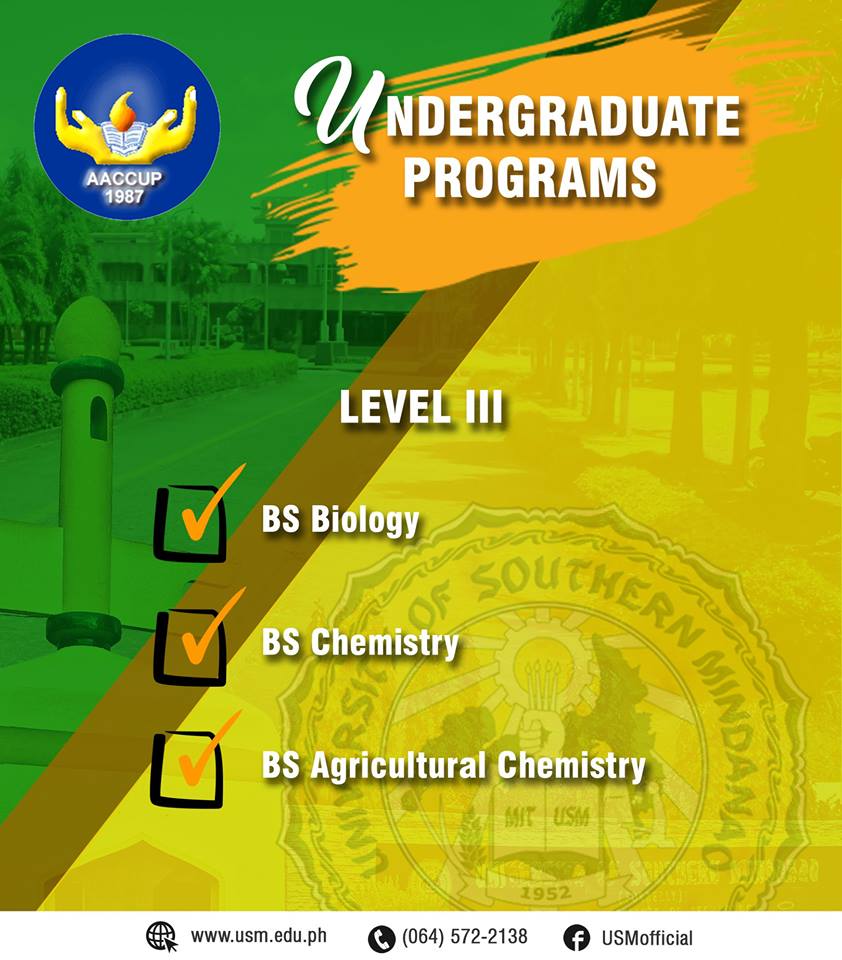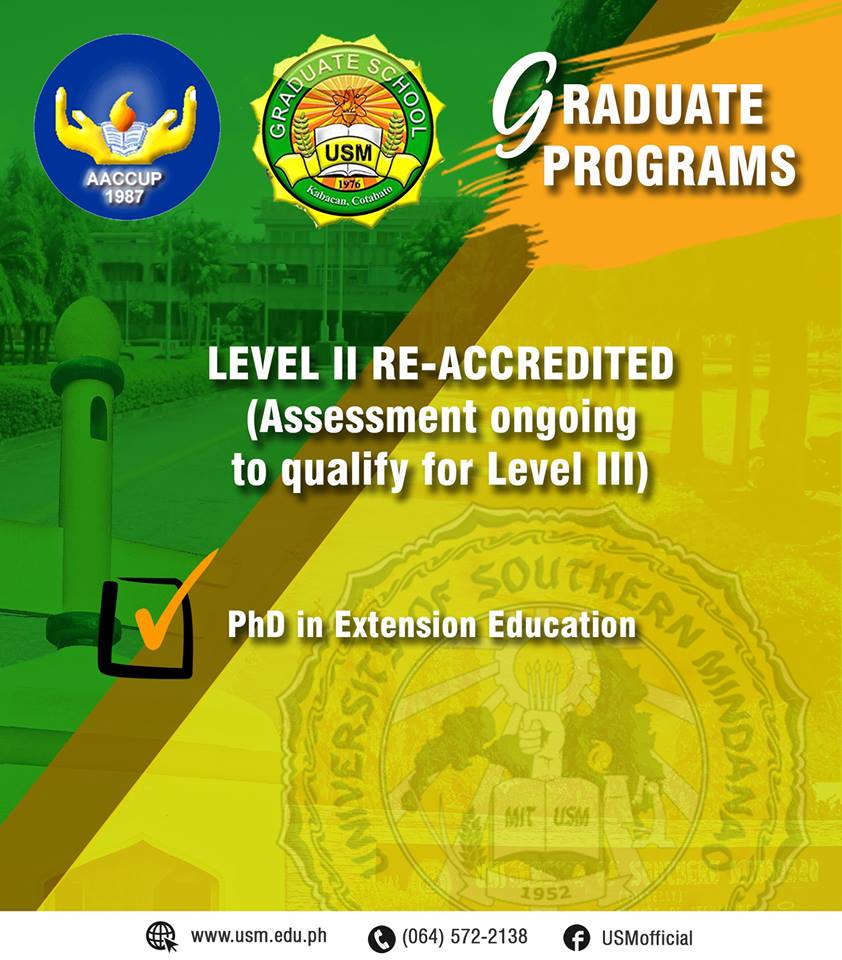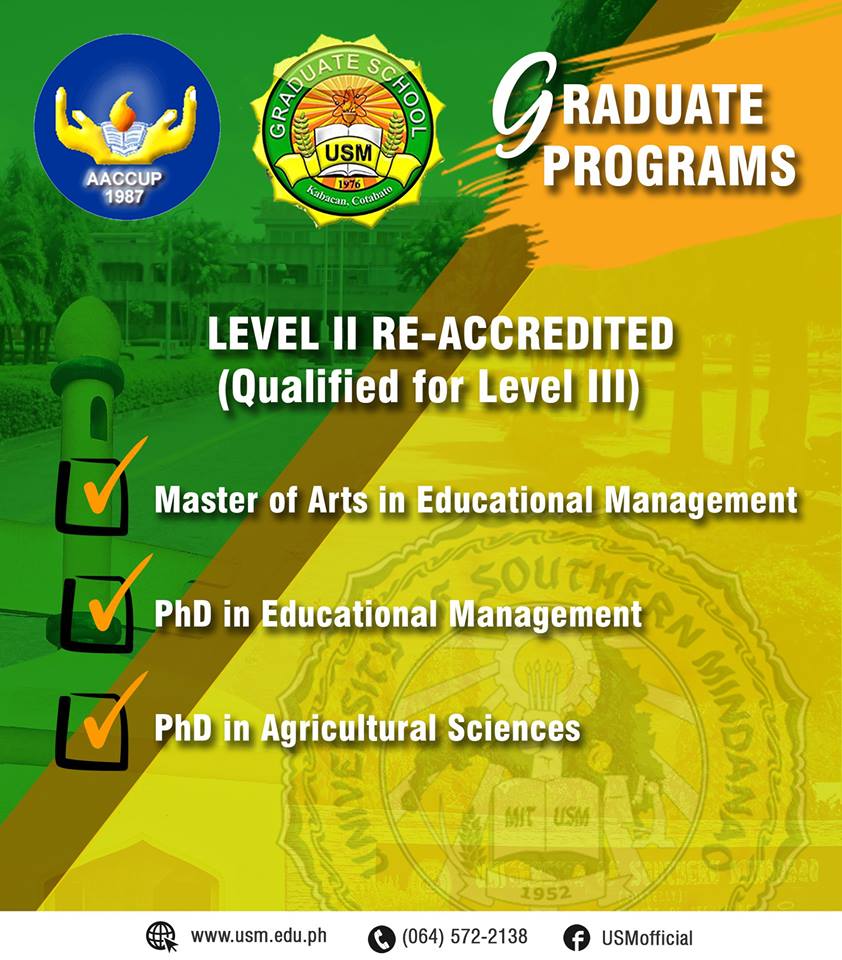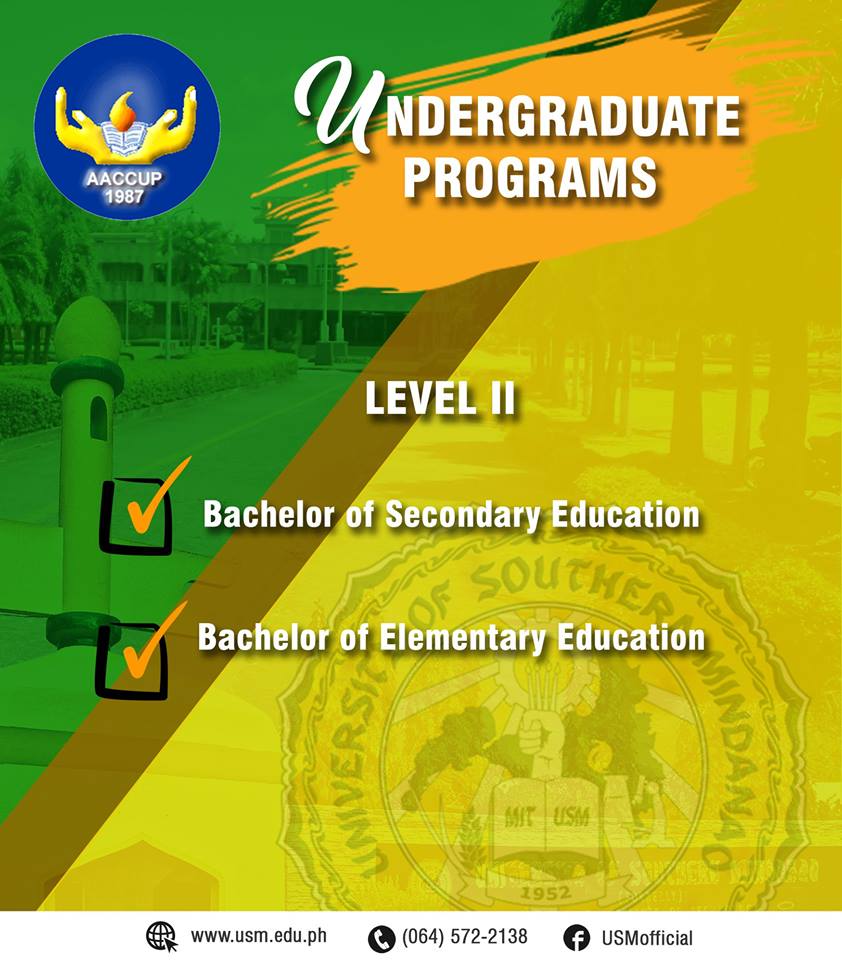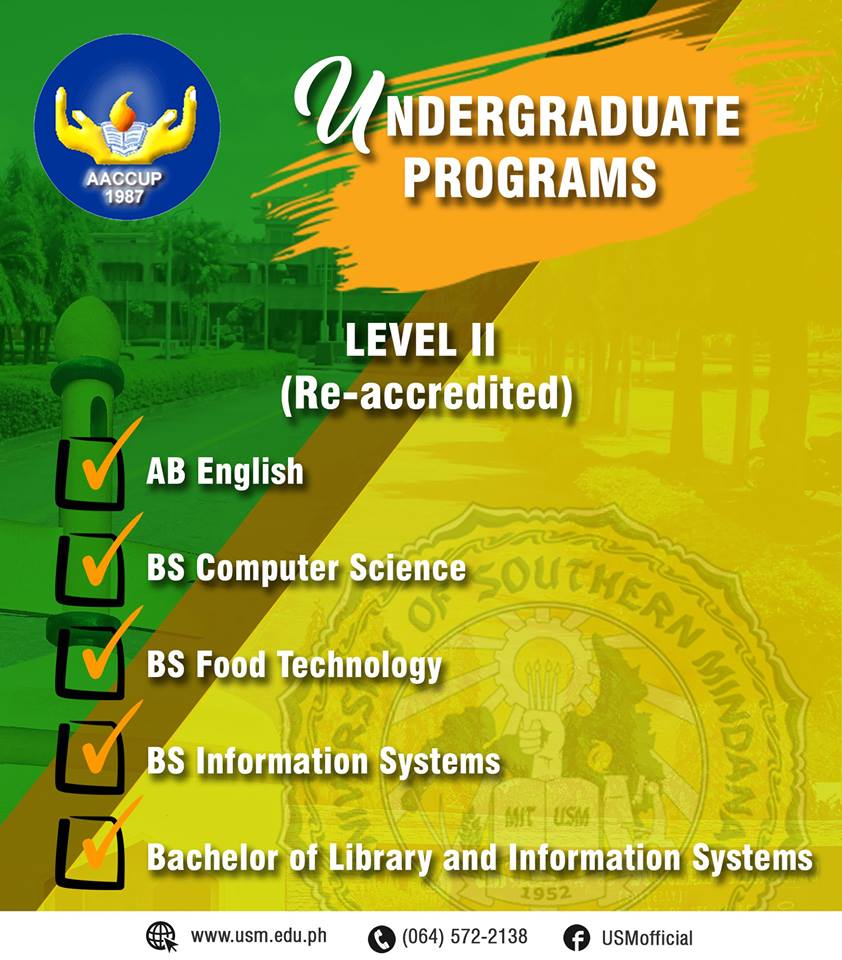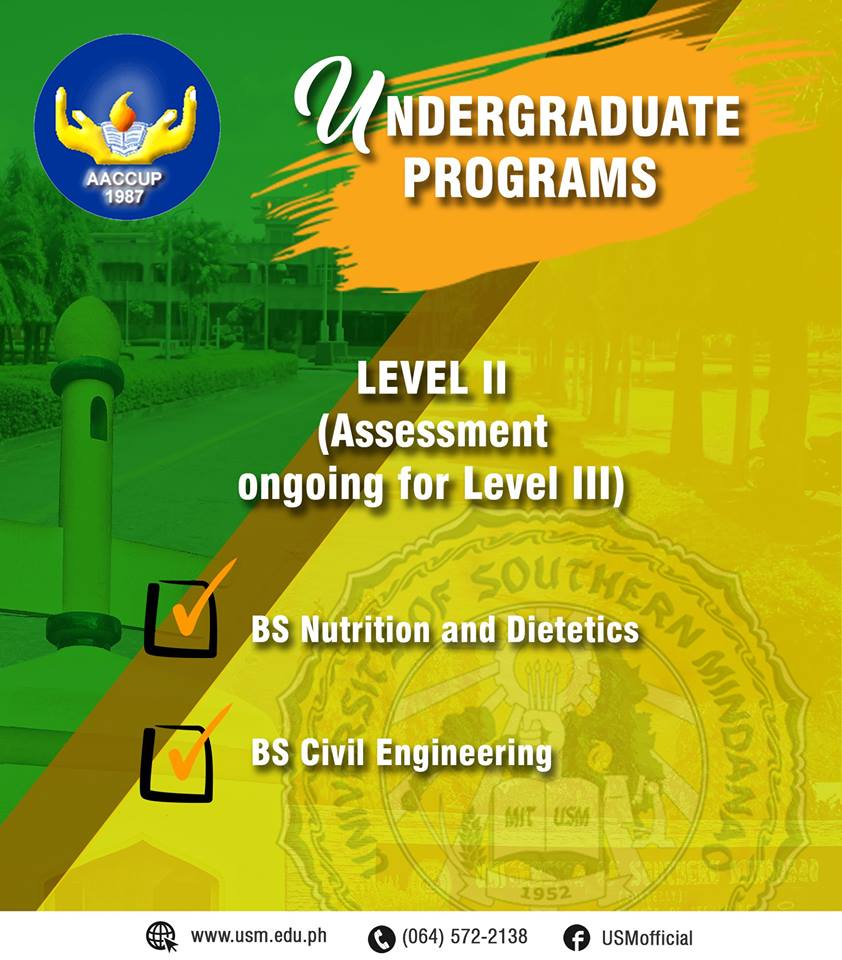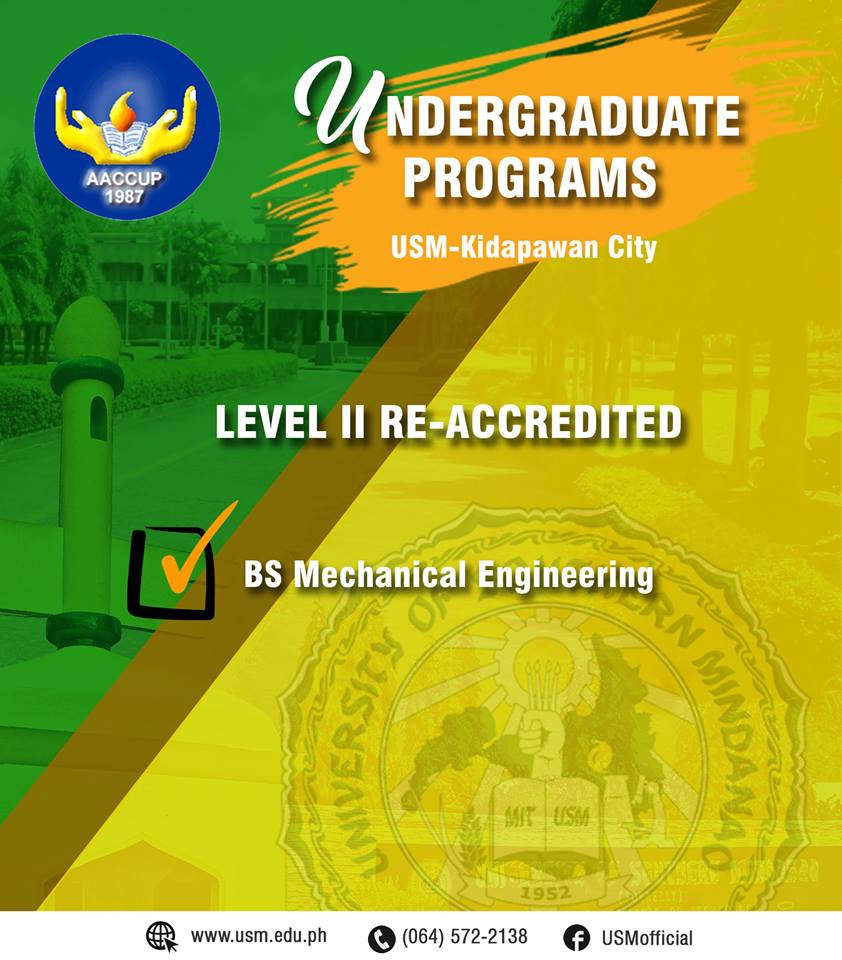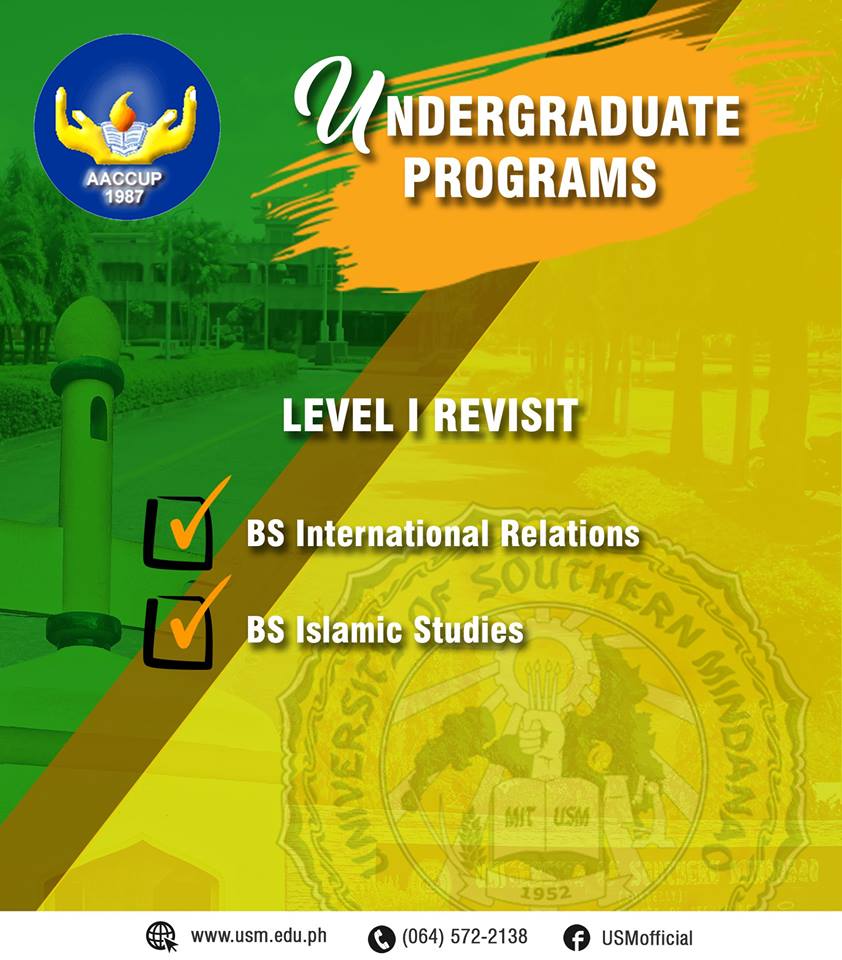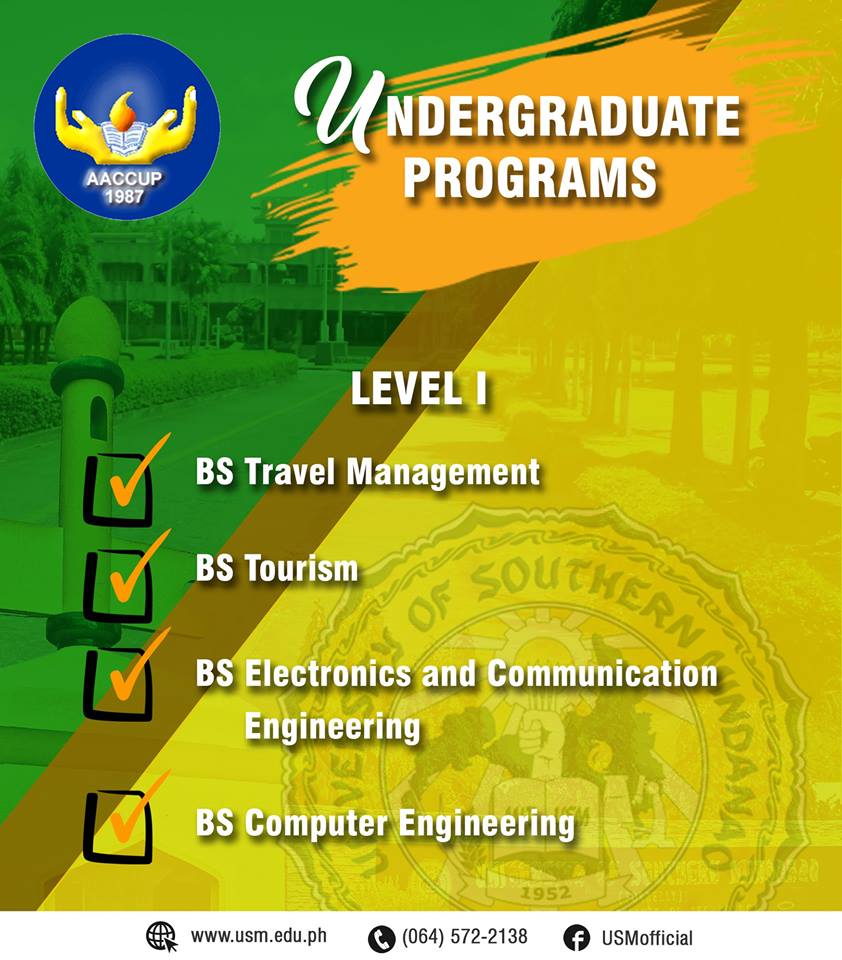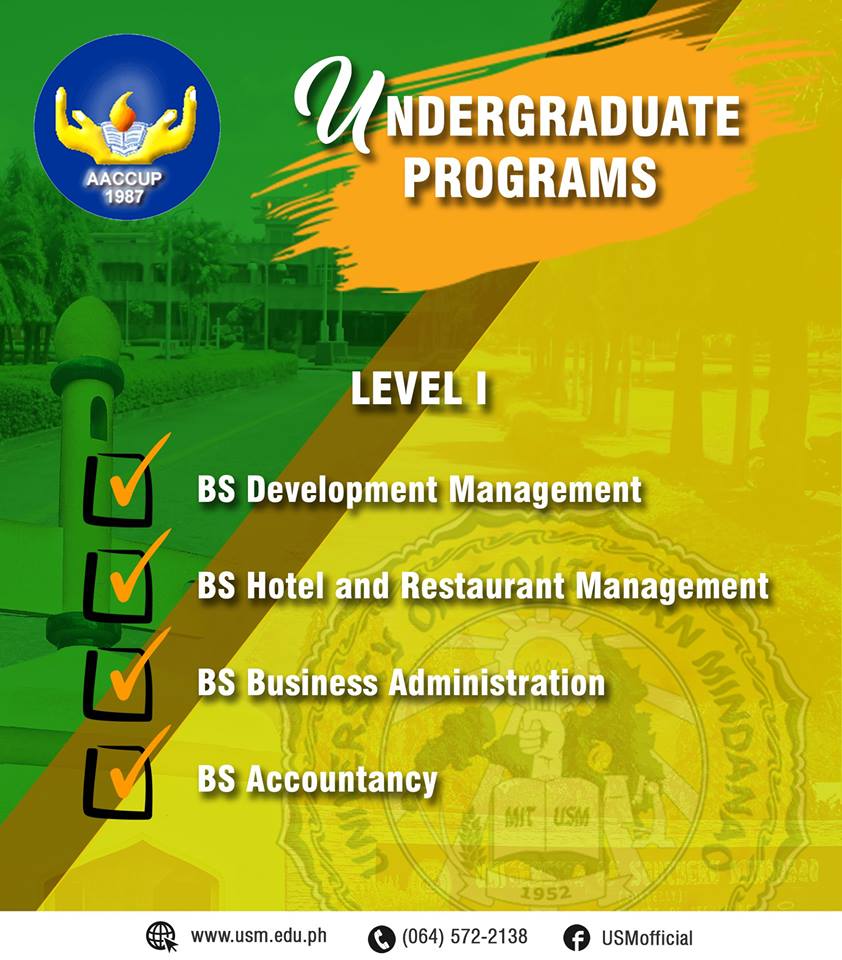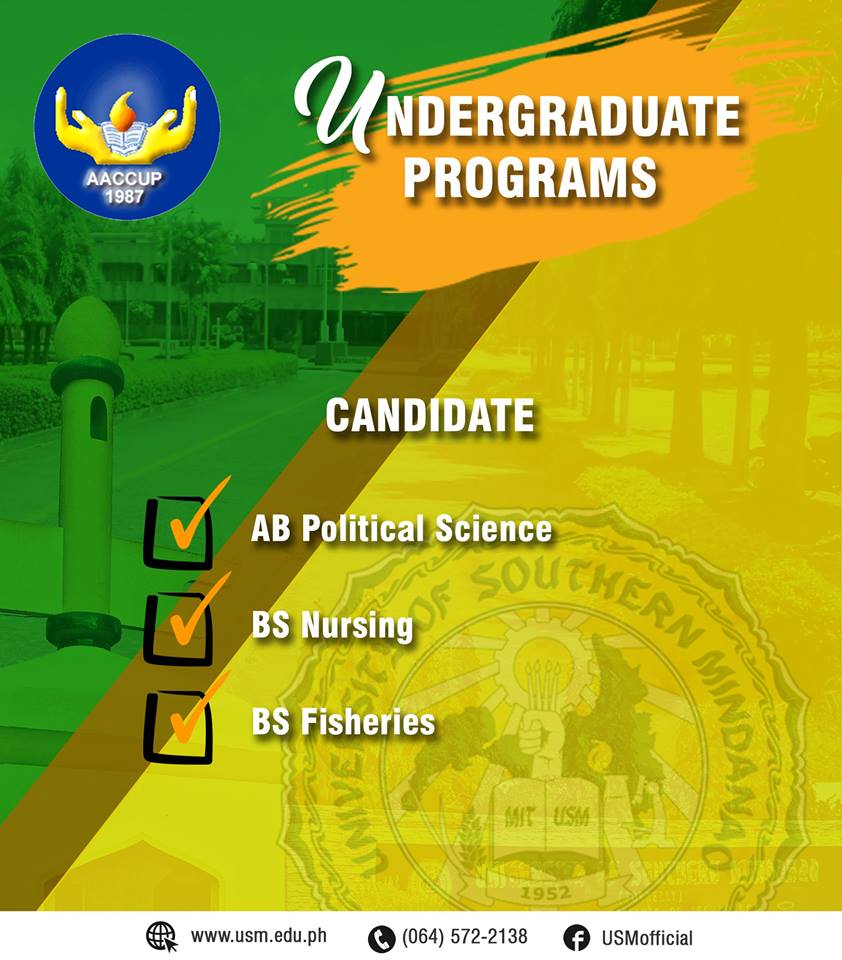 ---
The University of Southern Mindanao, as a premier university, is committed to provide quality instruction, research development and extension services and resource generation that exceed stakeholders' expectations through the management of continual improvement efforts on the following initiatives.